The Guinness World Record is a reference book published annually in Britain; it is made up of lists of best performances in the world in any sphere of art or profession. It is a reference book published yearly in different languages all over the world to record extremes of the natural world and human achievements. In this article we will explore some top Guinness World Records Held by Nigerians.
Top Guinness World Records Held by Nigerians
To be a Guinness World Record holder is not a mean feat, it requires conscious effort of whoever wants to break an existing record; the person must be ready to do all it takes to achieve that with these virtues; determination, perseverance and hard work.  Over the years several Nigerians; old and young have successfully made it to the Guinness World Records.  Below is a list of Guinness World Records Held by Nigerians to inspire you, if you desire to take up the challenge as well.
FELA KUTI
Fela Aníkúlápó Kuti a solo artist, was able to record 46 albums between the year 1969 when the first solo album was recorded and 1992.  Throughout his career of 23years he was a solo artist.
DAVID OMUEYA DAFINONE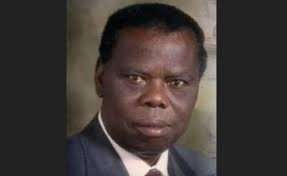 David Omueya Dafinone qualified as a member of the Institute of Chartered Accountants in England and Wales in the year 1963, his two daughters and two son became members of the institute between the year 1986 and 1999 as their father; breaking a record.
STEPHEN KESHI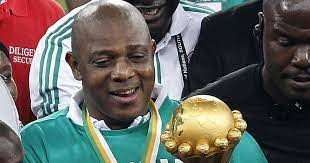 Stephen Keshi was a celebrated Coach of the Nigerian team; he was recognized as the youngest person to win the African Cup of Nations as a coach and player.  In 1994 as the captain of the team he won the tournament as a player.  He was aged 52years and 10days when he led his team as the head coach of Nigeria to lift the cup on the 10th of February, 2013 at Johannesburg, South Africa.
PAUL KEHINDE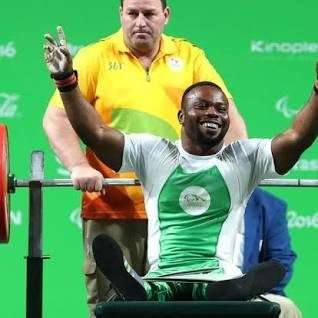 Paul Kehinde is a Paralympian that is determined to win and break records. Paul  broke his own record of 220.5 kg, a record he reached at the World Championship in December of 2017 by lifting 221kg (487 lb 3.5 oz) the 9th Fazza 2018 World Para Power-lifting World Cup in Dubai, United Arab Emirates.
LUCY EJIKE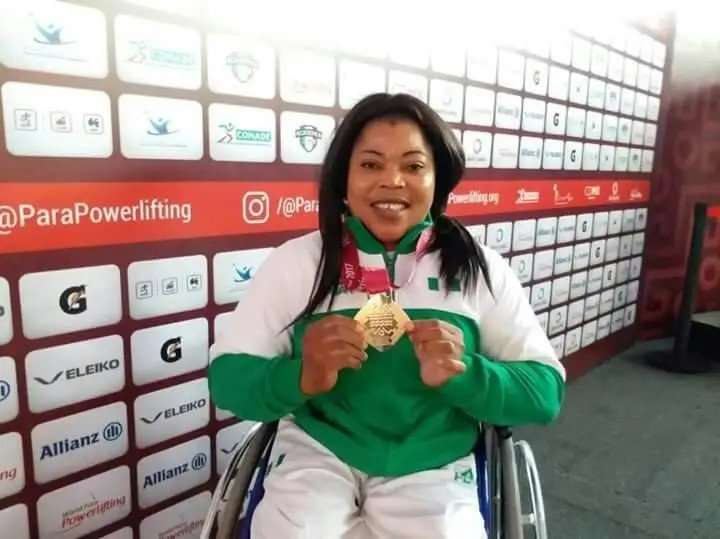 Lucy Ejike lifted 142kg the heaviest powerlift for a -61kg female athlete.  Lucy was able to lift 127.5kg in the women -44kg category since 20th September, 2016 in Athens, Greece. She broke the record of lifting 142kg, on the 11th of September , 2016 at the Rio 2016 Paralympic games in Brazil
BLESSING OKAGBARE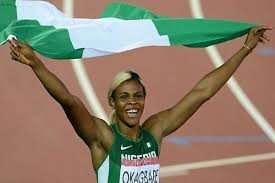 Blessing Okagbare is a household name in Nigeria, she has represented the country in several capacity and did not hesitate to make the nation proud.  Appearing 67 times in 100metere and 200metres race and long jump, she broke a record for the most appearances in Diamond League meetings held between 3 July 2010 and 31 August 2018.
BOSE OMOLAYO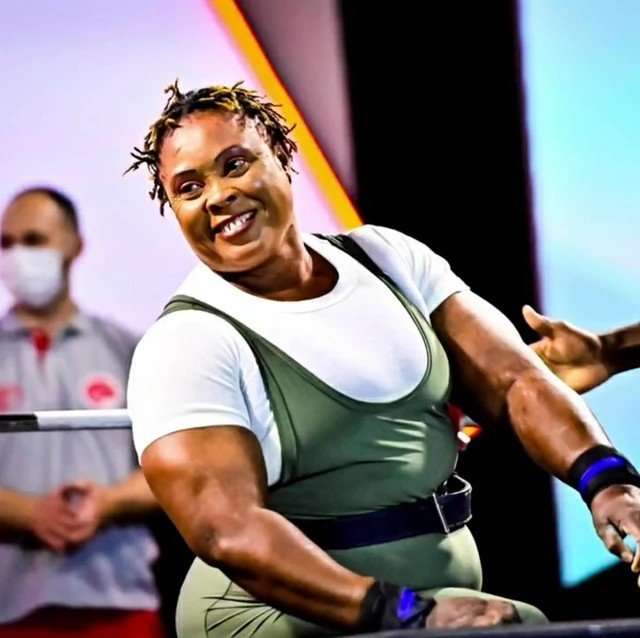 Bose Omolayo as a Nigerian powerlifter did not hesitate to make the country proud over and over again.  Won gold medal in the women's -79g in the 2020 Summer Paralympics in Tokyo, Japan.  After some months as a powerlifter she won gold medal in the 2021 World Para Powerlifting Championships in Tbilisi, Georgia.
VINCENT OKEZIE
Vincent proudly Nigerian broke the record of most consecutive backwards handsprings with a football between legs and is 10 on 11 March, 2022.  He also achieved the most consecutive passes of a football 129 times, between the head and soles while balancing on the back of a person
CHINONSO ECHE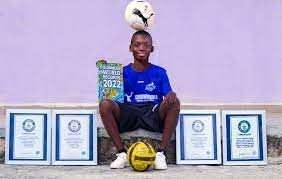 Chinonso like Vincent used his skills with the football to break record. He achieved the most football headers in a prone position in a minute which is 233.  He also holds record for the fastest football touches while balancing a ball on the head in 7min 46sec. Chinonso on the 14th of November,2019 earned a record of the most consecutive football touches in a minute while balancing the football on the head 111 times.
He equally earned the record of the most consecutive football (soccer) touches in one minute while balancing a football on the head which is 111 in Warri, Nigeria, on 14 November 2019.
BAYO OMOBORIOWO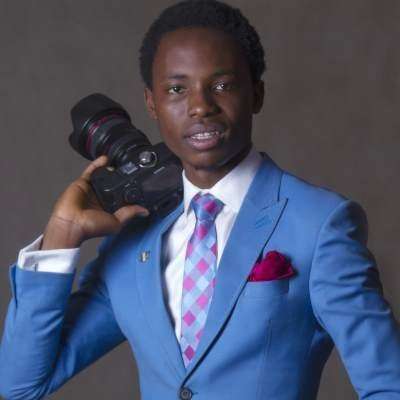 Bayo Omoboriowo used his skills to make the largest photo book  which measures about 60.84 m² (654 ft² 87 in²) achieved by The JT Agency, Bayo Omoboriowo and Federal Republic of Nigeria in Abuja, Nigeria. And was verified  for the award on the 30 September 2021.
LAURITTA ONYE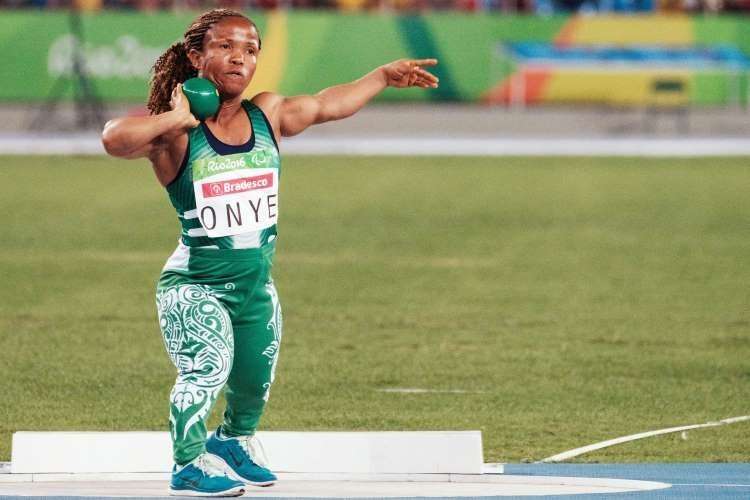 Lauritta in Rio 2016 Paralympic Games, broke a record for the farthest shot put by a female F40.
TUEDON MORGAN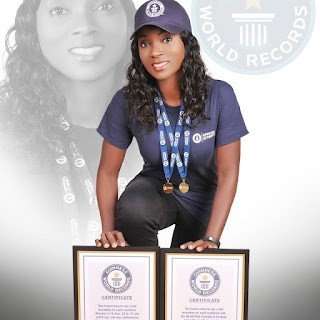 On the 8th of February 2015 Tuedon was able to break a record for the fastest time to run a half marathon on each of the continent and the North Pole.  She achieved that in 62days, 21 hr 58min 49sec.
JOSHUA JASON USORO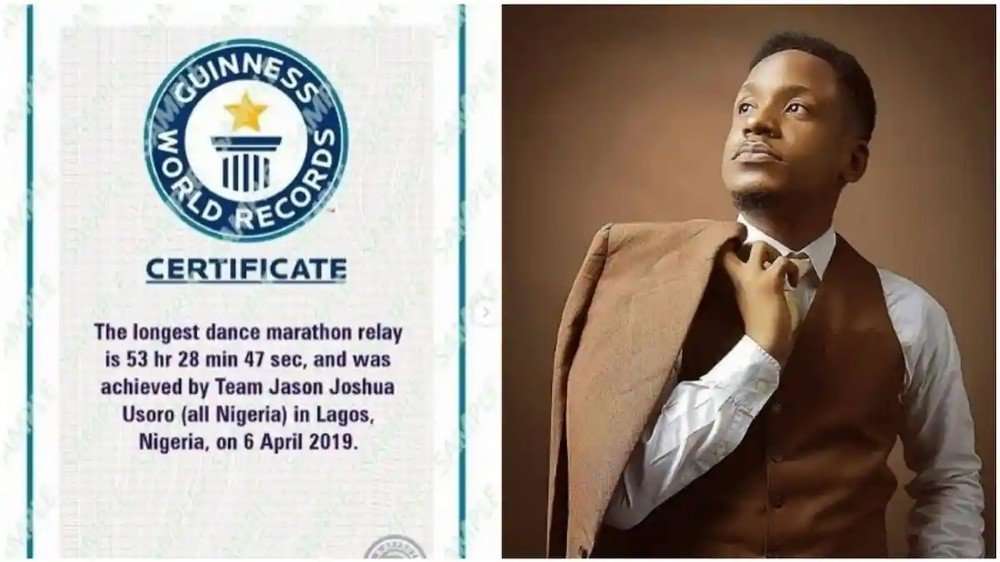 Joshua and his team members danced the longest dance marathon relay in 53 hr 28 min 47 sec,
FLORA UGWUNWA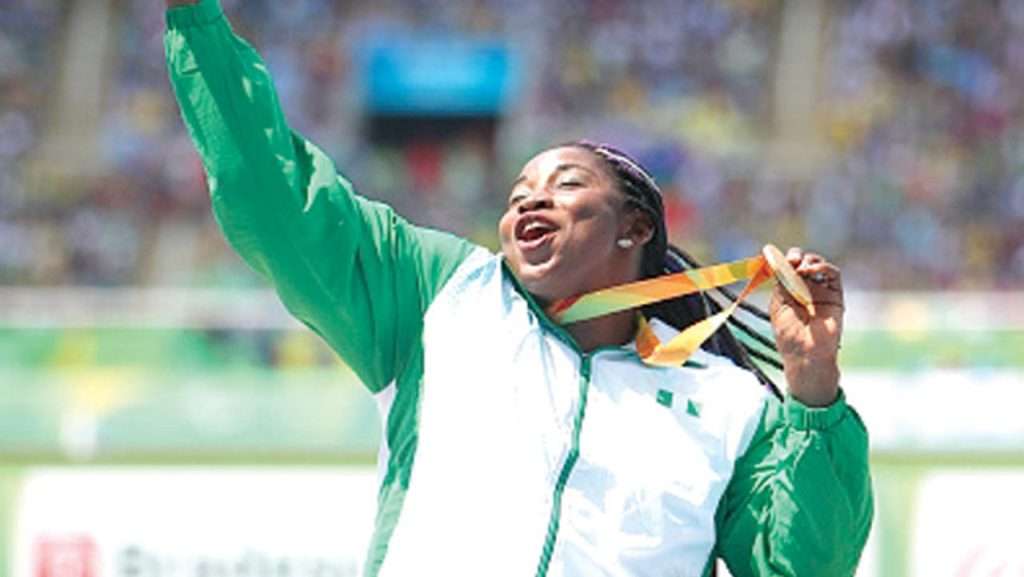 Floral broke a record by throwing the farthest female F54 javelin throw, the distance was 20.25 meters, on 13 September 2016.
WIZKID
Wizkid a renowned musician in Nigeria, drew the world's attention with first track "One Dance" by Drake featuring musicians like Wizkid and Kyla. The track reached one billion streams on Spotify as of 16 December, 2016.
YAKUBU ADESOKAN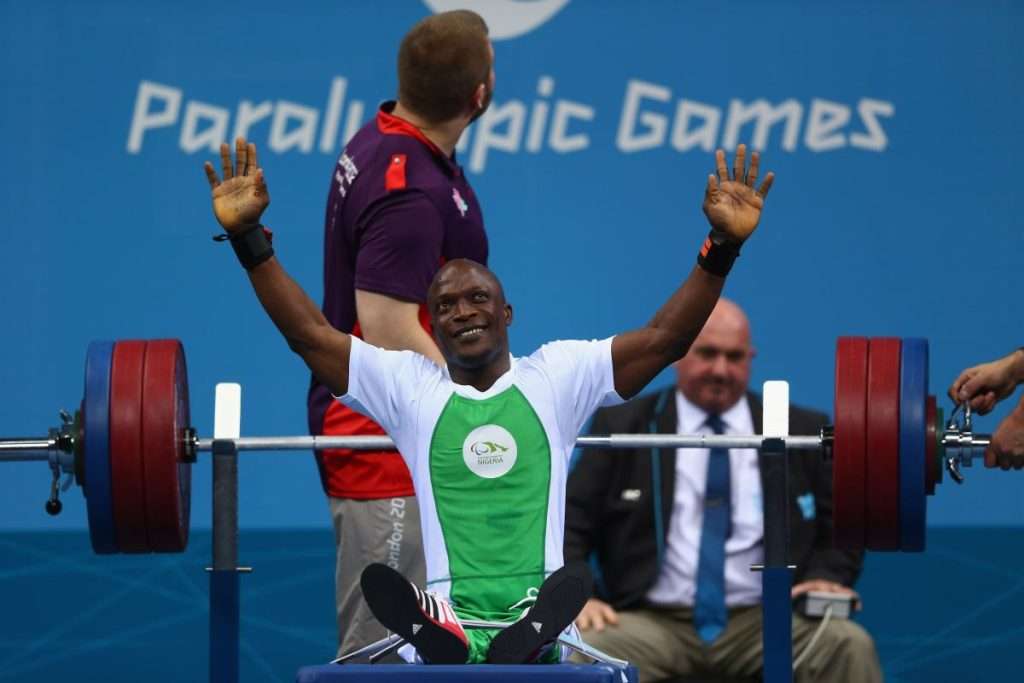 Yakubu Adesokan like his colleagues broke a record by lifting 180kg in the men's -48kg powerlifting in the Paralympic Games in London, UK on the 30th of August, 2012.
KAFFY
Kaffy also known as Kafayat Oluwatoyin Shafau is a Nigerian dancer, fitness coach, choreographer and dance instructor.  She was able to break the record for the "Longest Dance Party" in the year 2006 at the Nokia Silverbird Danceathon.
DJ YIN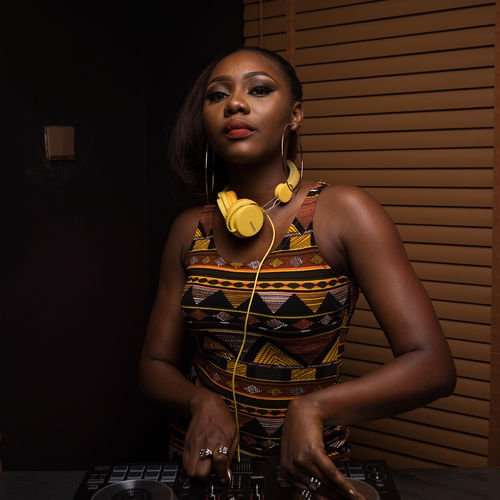 DJ Oyinka Asu- Johnson known as Disc Jockey Yin with determination and perseverance broke the World Record for the longest DJ set by operating it for 243hours, 30minutes at Ikoyi in Lagos State in October, 2021.  She broke the record set by Obi who also operated his set for 230 hours in Lagos State breaking the record of a Polish DJ, DJ Norbert Selmaj in Dublin, 2014.
REMA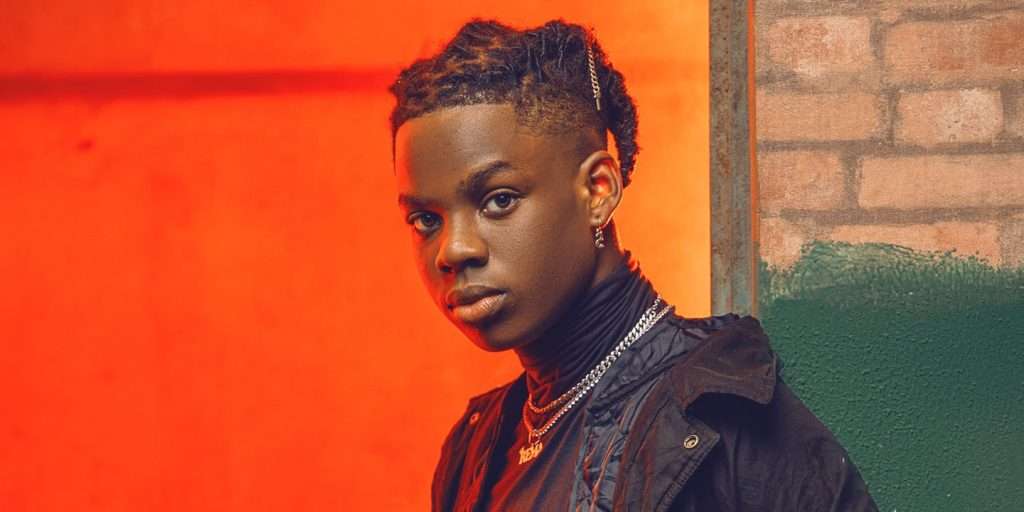 2023 World Record achievements list started with Rema with his track "Calm Down" released in February 11, 2022 got over 100million streams on Spotify; first of its kind.  Also Rema was able to make history in May, 2023 as the first Rap artist to top the MENA charts, which set a new Guinness World Record.
HILDA BACI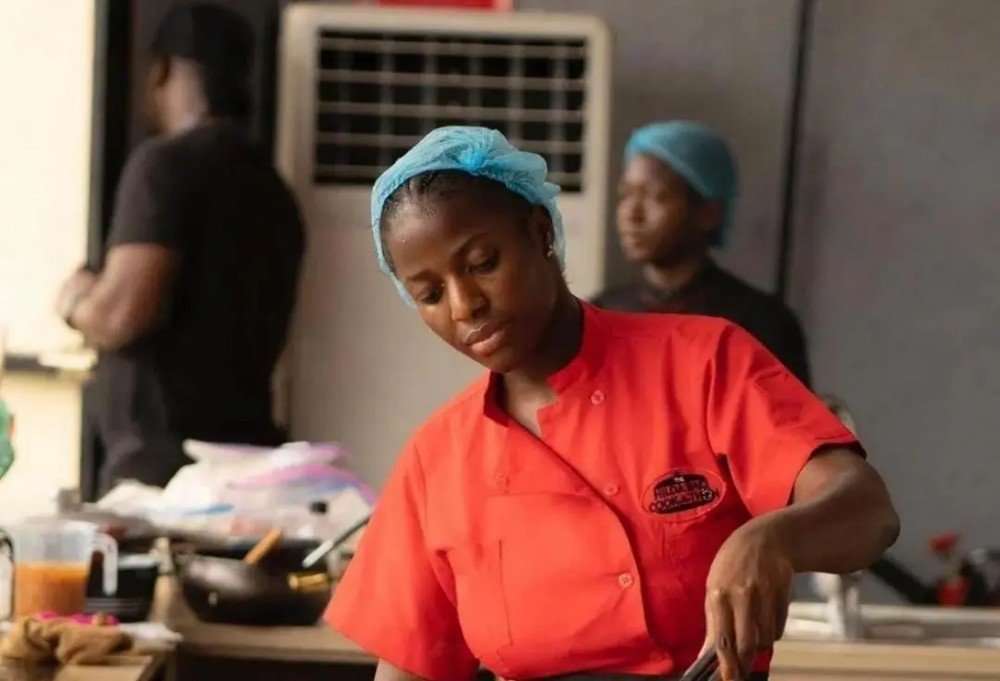 Chef Hilda Baci after preparing for this quest for over a year was able to break the Guinness World Record for the longest cooking time. She cooked over 100 meals for 100hours breaking the record of 87hours, 45minutes and 00seconds set by Chef Lata Tondon of India.  The whole process has to be reviewed before she is confirmed a Guinness world Record holder.
Final Thoughts
Nigeria is like other nations have a great number of Guinness World Record holders who have shown themselves worthy of the award.  Anyone who is determined to achieve such worldwide recognition can achieve that regardless of age, gender, and race.  All it takes is the determination and perseverance.