The evolving nature of digital technologies has played a key role in spawning a wide range of innovations in virtually every sector. In commerce and finance, the revolution has given rise to the growth of financial technologies, otherwise known as "Fintech". Fintech pushes back frontiers of seamless transactions and tedious traditional means of Payment. By creating new and enhanced methods of payment, Fintech has opened vast opportunities for revenue generation, business growth, job creation, globalization…and many more. Consequently, innovators across the world have been working around the clock to unravel the smartest Fintech. Alas, Africans are not seating on the fence; many have carved a formidable niche in the fintech ecosystem. In this article, we will explore some personalities behind Africa's major Fintech.
Top African Fintech Innovators
1. Olugbenga Agboola (Founder of Flutterwave)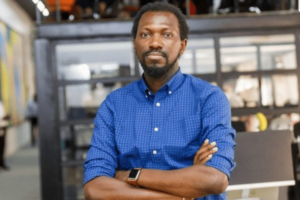 Olugbenga Agboola has set an enviable record as far as the Fintech industry is concerned.  Popularly known as GB, Olugbenga hails from Lagos Nigeria. He is a veteran software engineer with great expertise in technology solution product development. He is the Founder of Flutterwave.  Launched in 2016, Flutterwave is a Nigerian and U.S.-based Payments Company, with offices in Lagos and San Francisco, that streamlines payment options for businesses through its customizable Application Programming Interface (API). Serving more than 290,000 businesses, Olugbenga's Flutterwave is said to have processed over 200 million transactions worth more than $16 billion. As of February 2022, it was reported that Flutterwave is worth about $3bn making it the most valuable startup in the African continent.
2. Shola Akinlade and Ezra Olubi (founders of Paystack)
Discussions around top African Fintech innovators will be vague without the mention of Shola Akinlade and Ezra Olubi. Shola Akinlade and Ezra Olubi are the founders of Paystack.
Shola and Ezra founded Paystack in 2015. In just half a decade of its launch, the company has become a notable online payment platform across Africa. It provides businesses with world-class online payment technology, enabling them to accept and make payments from anywhere in the world, with ease. In October 2020, a prominent global online payment system, Stripe, acquired the firm for $200 million. Since then, it has continued to grow. According to Shola Akinlade and Ezra Olubi, they are not resting on their oars as they still have more innovations to unleash in the African fintech ecosystem.
3. Ashraf Sabry (Founder of Fawry)
Ashraf Sabry, a national of Egypt, is the Founder and CEO of Fawry.  Ashraf is a technology business expert that specializes in electronic payments. He founded Fawry in 2008 with the idea of simplifying the progress of electronic payments in the MENA region. Today, Fawry boasts of being a digital transaction and e-payment company that offers several ways to pay bills, including providing payment gateways, e-commerce solutions, and microfinance services to businesses and consumers through a variety of channels. In a recent report, it is noted that Fawry is the first-ever Egyptian fintech startup to reach a market cap of $1 billion, and subsequently became a "unicorn"
4. Dare Okoudjou (founder of MFS Africa)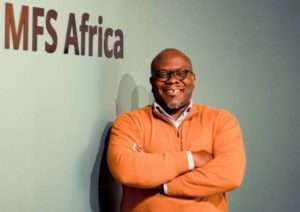 Dare Okoudjou is the CEO and founder of MFS Africa. MFS Africa is a fintech company based in Johannesburg, South Africa. Before founding MFS Africa, Mr. Okoudjou worked at MTN Group, where he developed their mobile payment strategy and led its implementation across MTN Operations in 21 countries across Africa and the Middle East. MFS Africa is ascribed as one of the largest digital payments hub on the continent, connecting more than 200 million mobile wallets in 35 Sub-Saharan African countries. It creates a convenient way for consumers and merchants to securely make and receive payments across borders using reliable technology which provides customers with a seamless payment method that is safe and easy to use.
5. Ham Serunjogi and Maijid Moujaled (Co-founders of Chipper Cash)
Ham Serunjogi and Maijid Moujaled are the brains behind "Chipper Cash". While Ham is a Ugandan, Maijid is a Ghanaian national. They both founded Chipper Cash in 2018. The firm is a venture-capital-backed financial technology that provides no-fee, peer-to-peer cross-border payment services through its app. The company's current valuation is pegged at over $2 billion with great potential to skyrocket as it keeps recording new investors and partners. From its humble beginning, Chipper Cash is fast attaining a global status. It now operates in many African countries and beyond—Uganda, Nigeria, Ghana, Rwanda, South Africa, Kenya, UK, US, etc., Ham and Maijid are budding techies to watch.
6. Ismail Ahmed (Founder of Zepz, formerly, WorldRemit)
Ismail Ahmed is the Founder of Zepz, formerly known as WorldRemit. Ahmed is originally from Somaliland. He has over 20 years of experience in the money transfer industry where he observed several difficulties impeding money transfer across the globe, especially in Africa. Consequently, he established WorldRemit, a digital money transfer company in 2010. Since then, the company has revolutionized and simplified its approach to sending money around the globe. The fintech company now allows people to send or receive money to and from more than 130 countries using computer, smartphone, or app. From checks, the firm processes over 4.5 million transactions monthly; has regional offices worldwide; and has a valuation of $5 billion as of the fourth quarter of 2021. Mr. Ahmed's Zepz is widely reported to have had a massive transformational impact on cross-border payment, especially in Africa.
7.  Bradley Wattrus, Katlego Maphai, Carl Wazen, and Lungisa Matshoba (Co-founders of Yoco)
Bradley Wattrus, Katlego Maphai, Carl Wazen, and Lungisa Matshoba  are a group of friends that founded Yoco—a South-African based payments company and one of the fastest-growing fintech in Africa. The team is multidisciplinary as their experiences and expertise cuts across telecoms, investment, e-commerce, and management. They founded Yoco to help small businesses combat the cumbersomeness of payment and accelerate their businesses. They do this by deploying online payment tools, Point of Sale (POS) software, and app. The platform has garnered massive users to a ton of over 15,000 merchants and has secured several multi-million investments. According to the founders, they are working assiduously to bring next-level in areas of digital payment such as mobile money, QR payments, and electronic fund transfer (EFT).
8. Mitchelle Elegbe (founder of InterSwitch)
Mitchelle is another oasis in the African fintech ecosystem and one of the top African fintech innovators. He is the founder of InterSwitch, a prominent African integrated payment and transaction processing firm. The company was founded in 2002 and currently has a valuation of over $1 billion.   Mitchelle is from Lagos Nigeria. He formerly worked with Schlumberger Wireline and Testing, an engineering and consulting firm before going forward to establish InterSwitch. For his legendary innovation in the fintech ecosystem, he has been widely recognized. In 2012, he was recognized as the West Africa Business Leader award and won the Harvard Business School Association Leadership award. He is also a recipient of the prestigious Ernest and Young Entrepreneur of the year award. In 2021, he was named one of the Top 50 Disruptors of 2020… and many other notable awards.
9. Bolaji Akinboro and Ken Njoroge (Co-founders of Cellulant)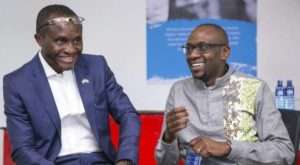 Ken Njoroge and Bolaji Akinboro are Kenyan and Nigerian nationals respectively. They co-founded Cellulant way back in 2004. Cellulant initially started as a multimedia firm and later transitioned into payment solutions to help local merchants and consumers transact across the African continent. Over the past decades, the company has introduced new technologies, expanded its customer base, and diversified its product offerings to become one of the largest payments and funds transfer fin-tech in Africa.  According to the firm, its digital payments ecosystem connects about 100 banks, which have operations in 13 countries servicing 34 countries. Notwithstanding management rifts that rocked the company in the third quarter of 2021, it has continued to wax stronger, securing more partnerships and mindboggling investments. The company boasts of over $1 billion valuation as of December 2021.
10. Strive Masiyiwa (Founder of Econet Wireless)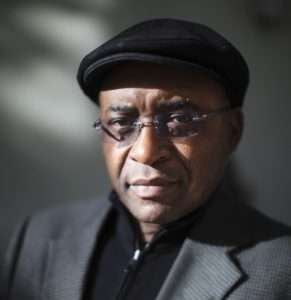 Best known for his versatility across industries, Zimbabwean billionaire businessman, Strive Masiyiwa, is a household name in Africa. With the new dawn of fintech, he has continued to prove his unparallel entrepreneurial ingenuity. Strive is the founder of Econet Wireless International, one of the largest providers of digital telecommunication services. In 2011, he pioneered the launching of EcoCash, a mobile financial service that allows customers to send and receive money, purchase airtime, perform micro-lending transactions, transfer funds to other users, make online payments, pay utility bills and shop online. According to World Economic Forum, EcoCash is Zimbabwe's leading and fastest-growing mobile money service. EcoCash boasts of a subscriber base of over 8million users and handles 80% of all financial transactions by volume in Zimbabwe.
Final thoughts
By and large, these ten African Fintech innovators are just a microscopic tip of the iceberg. It is on record that there are over 277 fintech startups in Africa. There is no gainsaying that they are all making an impact in their unique ways. With the surge of sophisticated digital technologies such as web 3.0, 5G Network, Blockchain, etc. the future is bright, yet challenging, for Fintech innovators in Africa.