What are the most popular sports in Africa? Well, sport is an integral part of the African culture, some sports are even parts of Africa's foundation. Impressively, Africa has lived up to this status quo by producing prominent sports icons across the globe. The varieties of sports being participated across the continent presents a levelled playing ground for different groups of people with different interests.
Although there is a plethora of sports across Africa, their participation and widespread involvement aren't the same. For instance, football is unarguably the most popular sport in Africa. Yet, the involvement in tennis is nothing to write about, almost non-existing. In this wise, let's have an overview of the 10 most popular sports in Africa.
Top 10 Most Popular Sports in Africa
Here are the 10 most popular sports in Africa. While this arrangement doesn't replicate their popularity level, I try as much as possible to arrange them as such.
1. Football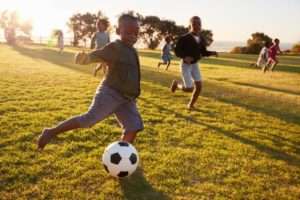 Football (or soccer) is undeniably the most popular sport in Africa. The popularity of football is not far-fetched from its convenient nature as it only requires a few resources.
The sport has grown so well that it now has various regional and continental tournaments across Africa. Notably is the African Cup of Nation, Nigeria Professional Football League, ABSA Premier Soccer League-South Africa, and Algerian Ligue Professionnelle, among others. In addition, government and private-sector funding for football clubs have also helped the sport achieve its popularity.
A few remarkable Africans in the world of football include Mohamed Salah, Sadio Mane, Didier Drogba, Yaya Toure, Samuel Eto'o, and many other renowned footballers that are making waves globally.
2.  Athletic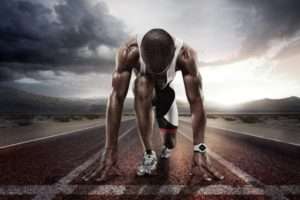 Africa is home to some of the best athletes in the world, both on the field and the track. African athletes have excelled in international competitions. Breaking big world records at international athletic events, they have helped to place Africa at the forefront of the global world of sport.
African athletes excel in terms of speed, strength, and stamina, allowing them to dominate the sport on a global scale. Starting from the time Abebe Bikila won the first Olympic gold, to the time of Ferdinand Omanyala, a lot of Africans have made great impacts in the world of athletics. Some of the renowned African athletes include Julius Yego, Caster Semenya, David Rudisha, and many others.
3.  Wrestling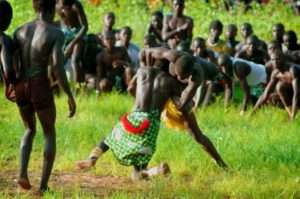 Wrestling is a popular sport in African countries, even in rural places. In Senegal, it is even more popular and preferred than football. This sport is synonymous with the culture and origin of many African countries. It is the only sport that truly depicts African culture and tradition.
Back in the days in Senegal, farmers often migrate to the city in search of work, and they soon discovered a way to make money by wrestling. People were eager to bet on strong and great wrestlers, enabling the wrestlers to make more money.
What began as a money-making battle eventually becomes one of the country's favourite sports. Over the years, top wrestlers have grown to receive heavy compensation. The amount of sponsorship and partnership received by the sport has equally helped in placing it in the spotlight.
4. Rugby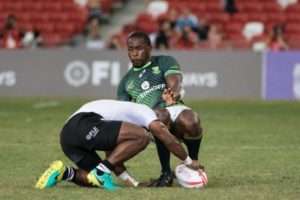 Rugby is another popular sport in Africa and its popularity continues to grow fast. However, this sport has its stronghold in South Africa, thanks to the success of the Springboks, who have won three World Cups.
The 1995 World Cup represented Africa's first-ever participation in rugby, defeating their arch-rival, New Zealand at the event. In 2007 and 2019, their success rained twice more. Since then, the sport has grown and extended its popularity to other African countries, like Kenya, and has replicated the success it had in Africa since 1995.
As the sport's popularity grows, it has the potential to reach new heights. It is hoped that the continent will produce world top rugby players over the coming years.
5. Cricket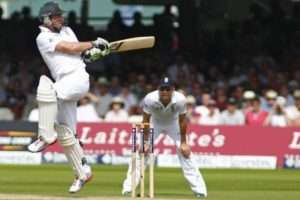 In Africa, cricket is quite popular, particularly in Kenya, Zimbabwe, and South Africa. Apartheid policy, on the other hand, prevented South Africa from playing international cricket for 20 years. South Africa began competing in international events when the ban placed on them was reverted.
The 2003 ICC Cricket World Cup co-hosted between Kenya, Zimbabwe, and South Africa was the first cricket tournament to be hosted in Africa. This tournament has also helped to increase the popularity of the sport throughout the continent.
Some of the renowned African cricketers include AB de Villiers, Graeme Smith, Barry Richards, Hashim Amla, Allan Donald, and Dale Steyn, among others.
6. Cycling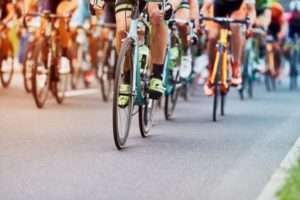 Cycling is another popular sport in Africa, and it has grown in popularity in recent years. Both professionally and non-professionally, cycling is an integral part of Africa. Even in our day-to-day activities; cycle to work, school, or college. A major advantage is that cycling can be done on any terrain. Health-wise, this sport aids weight loss and helps you keep fit.
In the last five years, the number of bikers in Africa has soared by 70%, making the sport even more popular across the continent.
7.  Basketball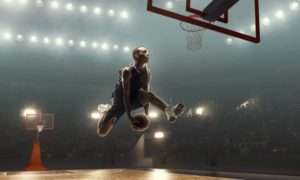 Basketball is one of Africa's fastest-growing sports, yet it still has a long way to go before it reaches the same level of popularity as football. The reason for the low popularity of basketball in Africa could be linked to the fact that it is not a popular sport in Britain, France, or Portugal, which are the colonial powers in Africa.
Meanwhile, basketball has grown in popularity in Egypt, Tunisia, Cameroon, Ghana, Uganda, Kenya, and Nigeria, among other African countries. Former NBA stars Hakeem Abdul Olajuwon and Dikembe Mutombo are some of the most remarkable basketball players of African origin.
8. Rallying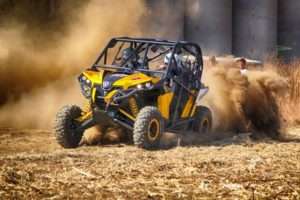 Africa's motor rallies are well-known throughout the continent and around the world, making rallying one of the continent's most popular sports. Rally enthusiasts enjoy the harsh African roads and off-road terrain. African rallies are regarded as the most difficult in the world, bringing together world-class and up-and-coming rally drivers.
9.
Mixed Martial Arts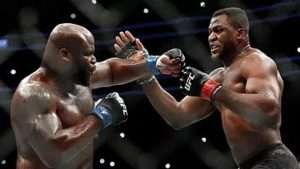 Africans are becoming more interested in mixed martial arts, particularly the Ultimate Fighting Championship (UFC). To date, a few names have altered the sport and even dominated their respective divisions.
Some of the top UFC fighters Africa has produced are Israel Adesanya, Francis Ngannou, and Kamaru Usman. In one of his interviews, Adesanya noted that fighting in Africa is one of his fantasies, and he has even seen a mural of himself in Nigeria.
Meanwhile, the popularity of the sport is fast growing across African states
10. Boxing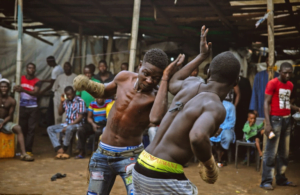 In Africa, boxing is a popular sport. In this sport, two people compete with their fists in a ring against each other. Boxing is mostly an individual activity, but it can also be done in a team or group context. Boxing necessitates a great deal of physical strength, stamina, and endurance.
When talking of boxing in Africa, there are some names that must not be forgotten. The likes of Moruthi Mthalane, Ilunga Makabu, and Zolani Tete, among others, have, over the years, achieved great successes in International boxing.