As the digital economy era is deepening, cryptocurrency is becoming a major means of exchange and a source of revenue generation. Due to this, Africans have not been standing with arms akimbo. Many have been walking the talk. In this article, we will profile the top 5 Cryptocurrency influencers in Africa, bringing to the limelight their areas and level of influence.
Top 5 Cryptocurrency Influencers in Africa
1. Chimezie Chuta
Chimezie Chuta is one of the top 5 Cryptocurrency influencers in Africa. Chimezie is a Tech innovation professional, Drupal Developer, Blockchain and Cryptocurrency Educator, Community organizer and friend of disruptive ideas, and the founder of Blockchain Nigeria User Group.  He has been a relentless cryptocurrency crusader across Africa. He organizes tech conferences and speaks regularly as keynote speaker at Crypto events across the continent. Similarly, he has consistently been a crypto commentator and tech analyst on popular media platforms in Africa— Channels T.V, CNBC Africa, B.B.C. Africa, Channels T.V, Disney Channel, MTV…among others.  He is a member of the Government of Blockchain Association (GBA),  Blockchain Group, Africa Progress Group (APG), and Fintech Association Nigeria (FintechNigeria). His book, Seizing Opportunities in the Blockchain and Digital Currency Revolution: A Handbook for Enthusiasts, is widely regarded as the most comprehensive and non-technical read for Blockchain/ Virtual Currency enthusiasts. On the whole, Chimezie's crypto advocacy is mainly on crypto penetration and adoption in Africa.
2. Alakanani Itireleng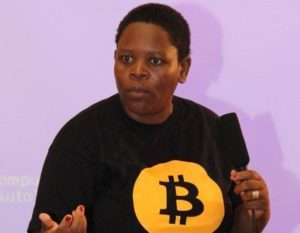 Alakanani Itireleng otherwise Known as the "Bitcoin lady of Africa" is another renowned influencer who is massively helping Africans get started with crypto.  She hails from Botswana. According to sources, Alakanani's adventure in crypto began in late 2010 when her son got ill. In the process of trying to raise funds for her son's medical treatment, she learned about how Bitcoin could be used to accept foreign donations. Although she later lost her son, her interest did not fade away. She saw great possibilities in crypto and learned all she can. By 2013, Itireleng has gone from a knowledgeable crypto enthusiast to a formidable crypto evangelist; organizing meet-ups teaching people how to earn money using Bitcoin and other cryptocurrencies. What's more? She founded a Blockchain hub called Satoshi where she works with developers to increase the understanding of Bitcoin and Blockchain technology and other services. More interestingly, Itireleng has been playing a leading role in helping African women to partake and rake in the fortunes of crypto. Needless to say, that this is extremely important in a continent like Africa where poverty is said to wear a woman's face.
3. Michael Kimani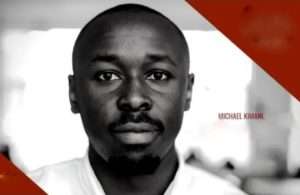 Michael Kimani is a self-motivated crypto influencer whose effort in scaling up the adoption of cryptocurrency in Africa has been phenomenal. He is the Chairman of the Blockchain Association of Kenya. In 2012, he co-founded Chamapesa, a company using blockchain technology to digitize social savings groups in Africa. Aside from crypto adoption advocacy, Michael is a respected crypto and blockchain expert and consults for many companies. He is reported to have worked with 2 African governments, nine crypto companies, 6 Fintech firms, and many others.
4. Vinny Lingham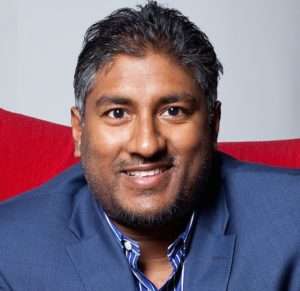 Vinny Lingham is one of the most popular names in the world of crypto tech and is considered one of Africa's foremost cryptocurrencies thought leaders. He is a South African national. He is the founder of Civic Key, a blockchain-based identity management system, and he also launched SiliconCape, a non-profit organization that seeks to attract startups and tech investment to South Africa. He is often invited to speak at conferences across the world. Vinny's talks, articles, and insights have appeared in various prominent media outlets all over Africa and beyond.
5. Elisha Owusu Akyaw

Elisha Owusu Akyaw is one of the top cryptocurrency influencers in Africa. Elisha is just 19! It is reported that Elisha had an encounter with digital currency on a news item on Aljazeera in 2014 when he was 12. He developed a deep interest in crypto and begin to learn about its intricacies by reading news articles and watching videos on YouTube. By 2013, he had amassed great knowledge about crypto and started mining and investing. Also, as someone that loves teaching and sharing opportunities with others, he started speaking about cryptocurrency and teaching people how to use it. Fast forward to today; Elisha has established himself as one of the most prominent personalities in the African cryptocurrency ecosystem. He is the founder of BlockXAfrica, a blockchain marketing company, and the cryptocurrency news siteCoinNewsLive.com. Elisha in one of his recent publications says he believes in the freedom and liberty that cryptocurrency and blockchain tech brings to the world. And that he aims to "spread this freedom across the African continent, one city at a time".
Final Thoughts
Overall, it is obvious that opportunities are best utilized by aligning with and making effective use of the latest civilization. Now, and going forward, cryptocurrency will remain an enabler of vast opportunities across economies. Thus, it is evident that Cryptocurrency influencers in Africa are doing an extremely important task. It is our greatest pleasure to have profiled these top influencers.