Over the years, we have had successful men like; Tony Elumelu, Mike Adenuga, Aliko Dangote, etc., listed amongst the most inspiring entrepreneurs in Nigeria. However, the women are not left out. There have been women who have also worked on getting recognized on the list of inspiring female entrepreneurs in Nigeria.
In this article, we'll be looking at 10 inspiring female entrepreneurs in Nigeria.
10 Most Inspiring Female Entrepreneurs in Nigeria
Mo Abudu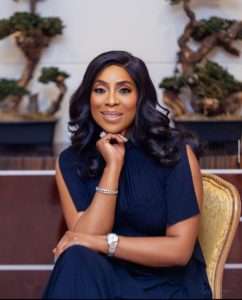 If you are familiar with the 2016 blockbuster Nollywood movie "The Wedding Party," you must have heard of Mo Abudu. This amazing woman is the brain behind the production of that movie. Born in London on the 11th of September, 1964, Mosunmola Abudu, popularly known as Mo Abudu is a Nigerian Entrepreneur, Media Mogul, Movie Producer, and Philanthropist. She is also the founder and CEO of EbonyLife Group.
A graduate of the University of Westminister. She started her career in 1987, working in a recruiting firm in the UK. A few years later in 1993, she moved to Nigeria and worked with ExxonMobil as the head of Human Resources.
Mo's journey in the Media and Entertainment industry began when she started a TV show known as "Moments with Mo." In 2006, she established the Ebony Life Television Station. The station provided an avenue for Nigerians and people from other countries of the world to watch entertaining and educative content. EbonyLife TV aired in over 50 countries worldwide.
In 2014, Mo founded EbonyLife Films. Some of the contents Mo has churned out from EbonyLife include; Castle and Castle, Desperate Housewives of Africa, Chief Daddy 1 &2, Oloture, and The Wedding Party.
To further support the promotion of African content to be streamed from any angle around the world, Mo worked on building partnerships with foreign streaming brands. In 2020, she formed a partnership with Netflix.
The list of the inspiring female entrepreneurs in Nigeria cannot be complete without including this extra-ordinary woman. Mo Abudu's outstanding contribution to women's development cannot be overlooked. In 2021, she was listed number 98 among Forbes Most Powerful Women Globally.
Kemi Adetiba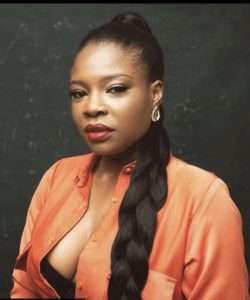 Just like Mo, Kemi Adetiba also played a key part in the 2016 movie, The Wedding Party. Kemi was the one who directed the movie. After the success of the movie, her name got out and everyone wanted to know more about her.
Born on the 8th of January, 1980, Kemi Adetiba is a Filmmaker, Director, and Entrepreneur. She is the founder and CEO of Kemi Adetiba Visuals (KAV).
A graduate of Law from the University of Lagos. Kemi started her career as a Radio Presenter with Rythm FM. She has also worked as a presenter for Soundcity. She moved on to develop her professional life by studying at the New York Film Academy.
Being a woman in a male-dominated industry, Kemi did not stop working hard until her name got out there. Some of her remarkable projects include; The Wedding Party, King of boys, king of boys: the return of the king, Onye by Waje, My Darlin by Tiwa Savage, Toh Bad by Niyola, and Anifowose by Olamide.
Omolola Salako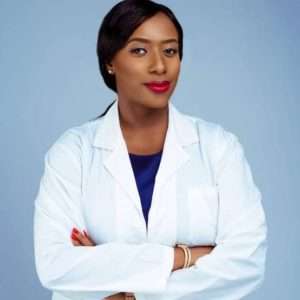 The battle against the prevention and treatment of breast cancer in Nigeria is becoming achievable through the contributions of successful Oncologists like Omolola Salako.
Omolola Salako is an Oncologist, Founder, CEO, and a Lecturer. She founded the Oncopadi Digital Cancer Clinic, Sebeccly Cancer Care, and Co-founded Pearl Oncology Clinic.  She got devoted to helping Nigerians beat the fight against Cancer when she lost her sister to advanced kidney cancer.
Cancer Care and management services are made available for individuals due to the contribution that Omolola has made to ensure the establishment of centers for such services.
Apart from being a medical professional, she also works as a lecturer and researcher at the College of Medicine, University of Lagos. One of Omolola's most inspiring achievements is winning the AstellasC3 Grand Prize.
Maya Horgan Famodu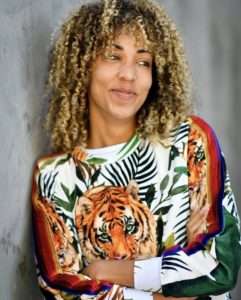 African startups in the tech industry can now rely on getting funded through the activities of remarkable investors like Maya Horgan Famodu, another inspiring female entrepreneur in Nigeria.
Maya is a Nigerian-American entrepreneur, founder, and co-founder. Born on March 24, 1991, to a Nigerian father and an American mother, she grew up in Minnesota, United States. Maya went to Cornell University for her Prelaw program and eventually graduated with a degree in Environmental Sciences at Pomona College.
Maya started her career as a blogger with Huffington Post from 2012 to 2015. Over time, she realized the struggle of people close to her in getting capital for their businesses. This motivated her to establish Ingressive Capital in 2017. Ingressive Capital is a venture capital firm that provides funding for African start-ups in the tech industry.
Due to Maya's various contributions to keeping the African tech ecosystem sustainable, she has received various recognitions in Africa and from global organizations. She has listed on Forbes 30 under 30 tech entrepreneurs in 2018.
Mary Njoku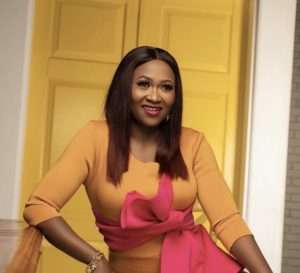 Born on March 20, 1985, to a family of eight, Mary is a graduate of English language from the University of Lagos.
Mary is the Director-General of ROK Studios. Before she became a Director-General, she began her career as an actress in Nollywood in 2003. She got married to an entrepreneur and startup investor and she was able to work with her husband who is also her partner to ensure young entrepreneurs in Nigeria do not face hardship in getting funded. She is another inspiring female entrepreneur in Nigeria and her success story has motivated lots of young women.
Odun Eweniyi
Odun Eweniyi is a co-founder and chief operating officer of Piggyvest.  The Oyo State indigene was born into a family of two professors. Little wonder she became so serious in her academics. She is one of the inspiring female entrepreneurs in Nigeria transforming the technology industry.
In 2013, she graduated from Covenant University with First Class honors in Computer Engineering. She further started a career in the tech industry.
As a young female entrepreneur in a male-dominated industry, Odun worked on being a success story. Co-founding Piggyvest in 2016 brought her into the limelight.
Apart from being a co-founder, Odun also uses Non-Governmental Organizations like 99Startups, Front desk, and 500Dishes to develop techies across Nigeria and Africa.
In 2020 during the EndSars protest in Nigeria, Odun headed the activities of the Feminist Coalition and ensured donations were raised to help victims of police brutality in Nigeria get legal and medical support. In 2019, her name appeared among Forbes 30 under 30 Technology list. Odun also won the Forbes Africa Technology and Innovation award in 2022.
Linda Ikeji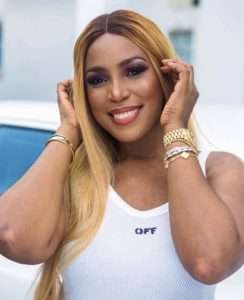 Linda Ikeji is a writer, blogger, and entrepreneur. She was born in Imo state on the 19th of September, 1980. Linda attended the University of Lagos where she studied English Language.
As a young girl, she started working on making an impact and doing various jobs to help fund her career. From being a part-time writer, she started blogging in 2006. Her blog, Linda Ikeji blog is one of the most popular blogs in Nigeria,
After making a series of professional impacts in the Nigerian media and entertainment industry, she was awarded a doctorate from Trinity International University in Georgia  in 2018. Linda Ikeji established an NGO, "I'd Rather be Self-Made; No Thanks" to assist young girls with innovative business ideas.
She was recognized by Forbes in 2012. The following year, she won the Best entertainment blog of Nigeria blog awards.
Olamide Orekunrin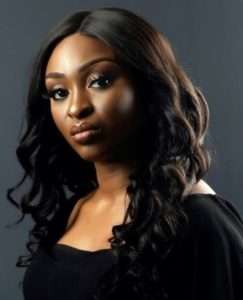 Popularly known as Ola Brown is the founder of the Flying Doctors Healthcare Investment Group (FDHIG). Ola was born in 1986 in London, United Kingdom.
Apart from being a founder, she is also a Director at Greentree Investment Company, a venture capital firm dedicated to providing capital to African start-ups.
Through FDHIG, Ola brown ensures fast and affordable mobile medical services are made available to Nigerians.
Her dedication to saving lives through innovative technology has earned her various recognitions across the globe. Some of them include; Forbes 20 Young Powerful Women in Africa and Forbes 30 under 30 in 2015.
Uche Pedro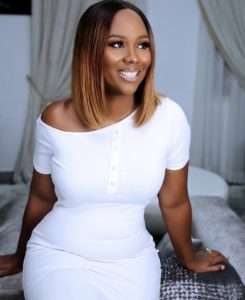 Lovers of wedding trends, lifestyle, and entertainment 'gists' must have used the product provided by this great woman.
Uche Pedro is the founder and CEO of BellaNaija a company that provides media, lifestyle, and entertainment content to the audience in Nigeria and all over the world. Uche was born on the 26th of July 1984 in Maiduguri.
She has a degree in Business Administration from Ivey Business School in 2006. And acquired a Masters degree in Public Administration from Harvard Kennedy School in 2020.
Brands under her company include; BellaNaija.com, BellaNaija Weddings, BellaNaija style.
Uche appeared in Forbes Africa'50 most powerful women in 2020. She once won the Future Awards for Young Person of the Year in 2010.
Seun Runsewe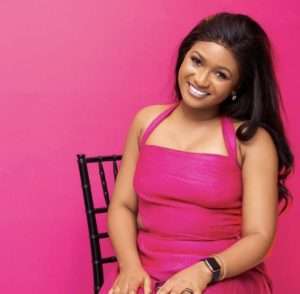 With the drastic growth of Fintech in the Nigerian tech industry, most tech entrepreneurs ventured into developing various ways to get people attracted to the innovation. Seun Runsewe on the other hand was able to look beyond what most people would have thought, by devising a way to get mothers involved in digital finance services.
Seun founded Biamo money. She got the brand name from a Yoruba word "Abiamo" meaning mother. Biamo Money is a platform to get mothers to access digital financial services. This has helped a lot of Nigerian women save money and also invest in digital currency. Seun has been listed among the inspiring female entrepreneurs in Nigeria.
Seun was formerly the Vice President for Growth at Softcom and Director at Opay. Seun was named among Vogue's "6 Women at the Forefront of West Africa's Technology Boom."