Julius Malema is the leader of the Economic Freedom Fighters (EFF) and a member of the South African Parliament.
He is a populist and a far left politician whose advocacy has been freedom for all and oppression for none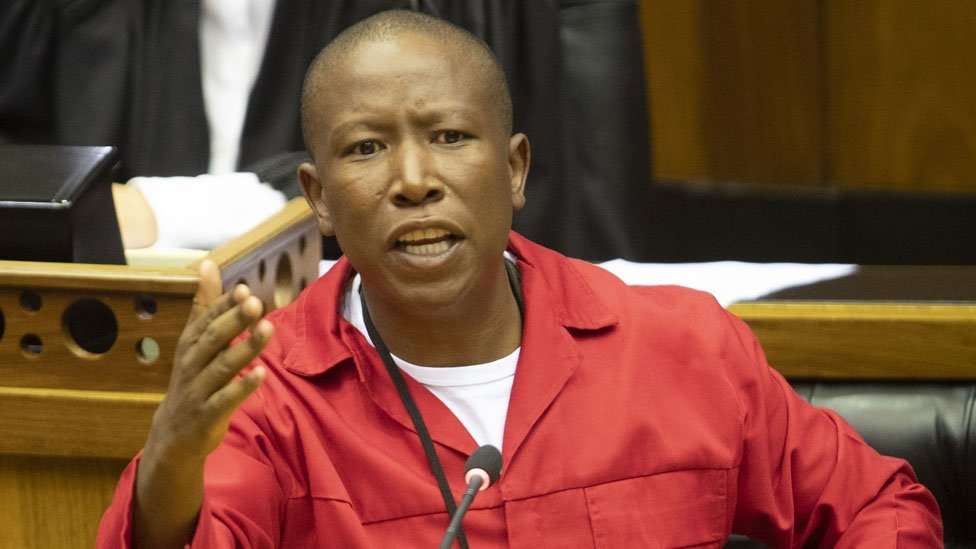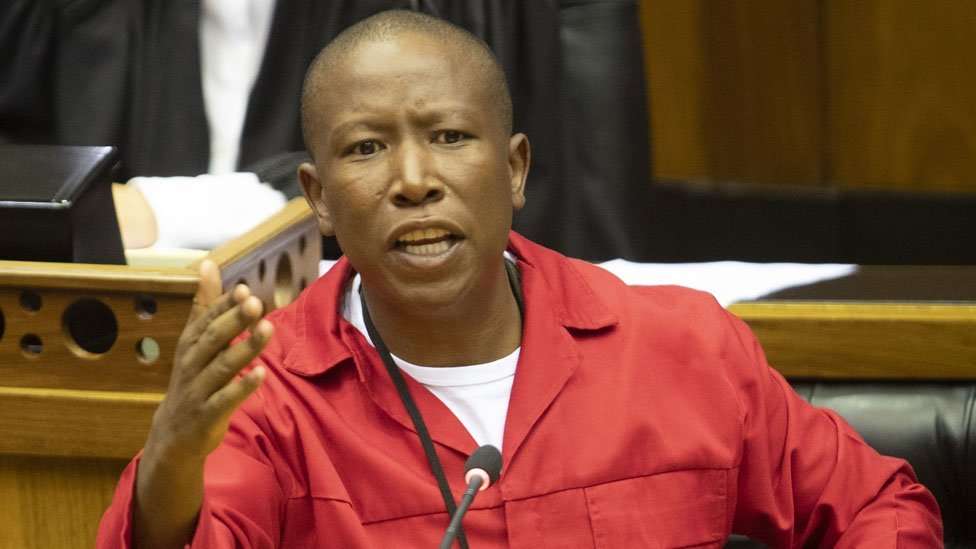 Described by former South African President, Jacob Zuma as "the Future leader of South Africa" Julius Malema was born in Seshego on 3rd March 1981. He is happily married to Mantwa Matlala and has 3 children.
He served as the President of Africa National Congress Youth league from 2008 until his expulsion from the party in April 2012.
Here are 9 Quotes by Julius Malema that can change South Africa's political equation.
We are not fighting against white people, we are fighting against white privilege, we are fighting against white arrogance. We are not fighting for black people to oppress white people.
No one is going to eat until all of us eat at the same dinner table, it is dangerous to keep sitting alone
The EFF will give you free education, with no registration fees. For as long as you are academically deserving, you must enter. Your matric result is better than money – let it secure you a seat university. We want an educated nation. We must send millions to graduation day. The first, second and third solutions to poverty is education.
The time for reconciliation is over now is the time for justice
Ramaphosa and his colleagues are all too old. They must go to an old age home or go to prison
The ANC want to turn South Africa into a zombified nation. They want to buy your support with an RDP house. We are compromised by a love of t-shirts. When the elections come, you forget. South Africa, let us vote for the hope of the hopeless masses of our people.
Are you looking for criminals? I have given you their names. Go and arrest the bastards! Zuma is number one, then you must arrest Ramaphosa for Marikana. He must be in Sun City prison. That's where he deserves to be!
Stop listening to the people who are saying they are not voting, those who are not voting are ANC people because they want to make it a general problem, it is not our problem. You must vote
Go and shoot the real criminals. Not us, the people who are demanding justice. We don't want blood-thirsty police, if you want to shoot, go to Luthuli House and shoot Ace Magashule. If you want to shoot, go to Parliament and shoot the house which is full of criminals.