With the rising unemployment rates in Kenya, young people are challenging traditional employment methods with innovative money-making ideas. These young Kenyans are increasingly taking control of their destiny in business, content creation, technology, influence, and entrepreneurship. They are not only gaining popularity and winning awards, but they are also making millions of dollars from their ventures. Here are 5 Kenyan millionaires under the age of 30.
Learn the Secret of Forex Trading, Click here to download a free e-book now
5 Kenyan millionaires under 30 years of age
Thee Pluto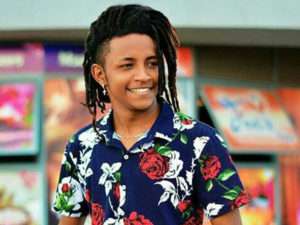 Robert Ndegwa Kamau, aka Thee Pluto, is a well-known Kenyan model, musician, entrepreneur, and YouTuber. Born on August 27, 1999, Thee Pluto is the third child in a family of five. His passion for entertainment began when he started singing at eight. He has become one of Kenya's most famous YouTubers in the last two years, thanks to his loyalty test content, which has taken over the internet on his YouTube channel, The Pluto Show. In a series titled 'Sanitizing the Streets,' the 24-year-old travels to various university campuses across Kenya, performing loyalty tests on random couples. As of May 2022, his viral videos have earned him 489000 subscribers and over 82 million views on YouTube. Thee Pluto has heavily invested in the real estate sector as a businessman.
He currently owns two businesses: Planet Homes Kenya, which deals with Airbnb, and Summer House Real Estate, which purchases and sells land for profit. In addition to content creation and business, he is a Brand ambassador for various brands and a political consultant. With all of these different sources of income, Pluto is one of the Kenyan millionaires below 30 years of age. At 24, he lives in the affluent Kilimani suburbs and drives a Land Cruiser, TX. Pluto is currently pursuing a degree in Economics at the Jomo Kenyatta University of Agriculture and Technology (JKUAT).
Mungai Eve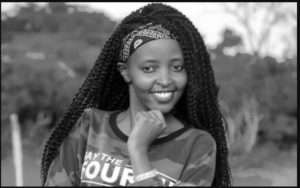 Evelyn Wanjiku Mungai, also known as Mungai Eve is a Kenyan YouTuber, influencer, and content creator. Mugai was born on April 6, 2000, in Gachiku village, Murang'a county. Her YouTube channel 'Mungai Eve' has become one of the most-watched Channel in Kenya, with over 528000 subscribers and 88 million views as of May 2022. Eve claims that on a good month, she can earn up to kes1.5 million ($15, 000) and kes700,000 ($ 7,000) in a bad month, making her one of the youngest Kenyan millionaires.
The 22-year-old rose to fame on YouTube in 2020 after dropping out of school to pursue a career. People fell in love with her unique content, in which she interviewed and shared the lives of Nairobi slum youths. She has established her brand and is the official brand ambassador for Odibets, a well-known betting company in Kenya. She also has a massive following on other social media platforms, such as Instagram and Facebook, where she does brand promotion and influence. She currently resides in Kileleshwa's leafy suburbs and drives a Toyota Crown.
Joel Mwale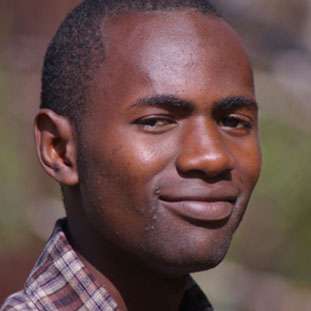 Joel Mwale is a Kenyan entrepreneur who owns and operates SkyDrop Enterprises; water filtration and bottling business in Kenya. The company manufactures purified drinking water, milk, and other dairy products at affordable prices. Mwale started the company when he was only 16 years old. Two significant events in his childhood inspired his business idea. He had dysentery at the age of 14 after drinking contaminated water. His school had taken him to a Coca-Cola bottling plant as a student, which sparked his interest in bottled water. "I knew if there was one business I could easily get into, it was the water business," Mwale recalls. When he first started the business, he boiled drinking water, packaged it in polythene bags, and sold to people. His common customers were truck drivers in Kitale, Kenya. Mwale, now 28, is considered one of the youngest Kenyan millionaires
Mwale saw success in his business after interacting with a foreigner visiting his hometown. The foreigner, who couldn't believe people were drinking water packed in polythene bags, became curious about Mwale's business. After visiting Mwale's house to see the purification and packaging technique, the foreigner introduced Mwale to a foreign investor "Three months later, he contacted us and introduced us to our first investors," Mwale revealed in one of his interviews. The investor assisted him in acquiring a purifying machine, and he began bottling water as a result.
Following the success of SkyDrop, Mwale was named a finalist in the prestigious Anzisha
Prize, where he received $30, 000 and college admission to the prestigious African Leadership Academy in South Africa. In 2013, he sold his 60% stake in SkyDrop to Israeli investors for $500,000. He has also received several awards, including the Google awards.
Ali Abdi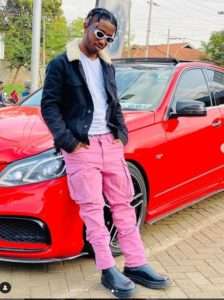 Ali Abdi, also known as Nairobi West Niccur, is a fashion designer, social media influencer, and entrepreneur. He is the CEO of Thrift Trendy, a fashion store specializing in streetwear, fashion, accessories, and sneakers. The 22-year-old entrepreneur, born on May 20, 2000, has taken over Kenya's fashion industry by storm, making him one of the youngest Kenyan millionaires.
Nairobi West Niccur wanted to be a doctor as a child, but his interests shifted to the fashion industry. He opened his first shop after finishing secondary school and began selling thrifted clothing. He gradually developed the Thrift Trendy brand over time, which has made his brand famous in Kenya.   He ships and sells unique fashion items and has dressed top Kenyan celebrities, including former Prime Minister Raila Odinga. He has had success in business by forming alliances with large corporations such as Bolt and Mancave. He boasts of being the first-ever ever Novamen brand ambassador in East Africa at fashion nova. He hopes to collaborate with more well-known international fashion brands such as Nike. "I see myself becoming Africa's best designer and expanding the La Beaste brand globally," he said.
States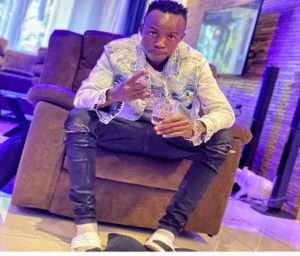 States is a 25-year-old Kenyan content creator, YouTuber, and entrepreneur. The young Kenyan millionaire rose to prominence after creating viral Tiktok videos with his girlfriend. He has since established an online presence, with over 162,000 TikTok followers, 50,000 YouTube subscribers, and over 116,000 Instagram followers. Aside from content creation, he is a successful entrepreneur and businessman. He is the owner and CEO of States Liquor, a company that sells wines and spirits in all of the towns along the famous Thika Superhighway. He also owns a fashion shop, a clothing line, and a car yard under the brand 'States.' In an interview, the ambitious Kenyan millionaire revealed that he made his first million at the age of 17 through freelance writing. He owns two Audis, an A5 and a Q5.