There has been an explosion of interest in Africa as it becomes an attractive place for businesses to start and grow their companies. Traditional startups are also getting interested in this market. But what can an investor expect from an African startup? This article reviews  top five promising African startups to keep an eye on this year and in the coming year.
Top 5 Promising African Startups to Watch Out For This Year
1.     Edukoya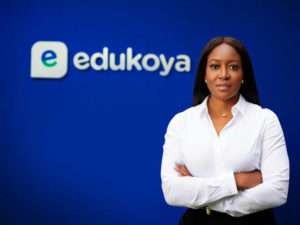 Edukoya is a Nigerian online learning platform that was designed to make teaching and learning easy and flexible with an up-to-date curriculum and highly qualified teachers.
This African startup aims at providing top-quality digital learning through a well systemized digital curriculum that will ensure all Africans enjoy a share of the quality online education has to offer.
2.     Akiba Digital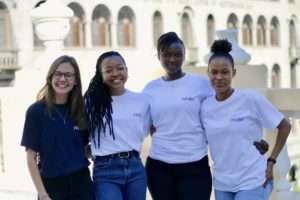 Akiba Digital is a South African startup that allows lenders to lend funds to small enterprises and individuals while also delivering detailed credit information and real-time lending choices.
This platform gives lenders access to small-scale businesses and individuals who are in dire need of capital, leveraging an alternative data set to provide inclusive ratings that allow potential lending partners to evaluate these small businesses and individuals seeking loans.
According to its CEO, Tebogo Mokwena, they have established strategic plans to be in 10 or more African markets within the next two to three years; this is undoubtedly a hot African startup company to keep an eye on.
3.     Wowzi
Wowzi is a Kenyan start-up for social media influencers. This platform offers companies or brands of various sizes and capacities the opportunity to create and manage massive, decentralized message campaigns involving thousands of actual, daily consumers.
This African startup allows major brands to market their products and services using daily internet users as a medium. According to them, using average internet influencers instead of celebrities is both more cost-effective and generates more "authentic engagement" for these firms and brands.
Wowzi intends to use this fresh funding to establish active operations in Ghana, Nigeria, and South Africa in order to pursue growth prospects outside of Kenya, Tanzania, and Uganda, where it currently has a strong base of operations.
According to its CEO, Brian Mogeni, they have plans to dominate the whole African continent before the end of the coming decade.
4.     Bypa-ss
Bypa-ss is an Egyptian e-health startup that provides a platform for physicians to have access to Health Information Exchange (HIE), which is a form of free cloud-based clinic management solution for health professionals to have access to a patient's medical history or any other related information a physician may need to properly diagnose and treat a patient.
With its pioneer product, Healthtag, Bypa-ss has been able to create a dynamic cloud database that stores medical records from different medical professionals and healthcare providers, making them readily available to the user in dire need and in cases of emergency.
The company's CEO, Andrew Saad, said the company already has over 3,000 healthcare providers and over 17,000 HealthTag cardholders, and it plans to expand even further to include hospitals and more institutions across Egypt, especially in more rural areas.
5.     PaySika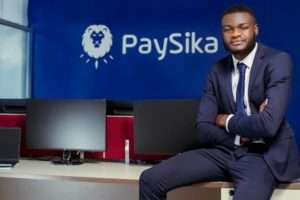 Paysika is a Cameroonian neo-bank startup that provides banking services on popular messengers like Facebook Messenger, WhatsApp, and Telegram.
It offers a chatbot that assists customers in opening an account, requesting free physical and virtual debit cards, and transferring funds via various messaging applications without the need to download the PaySika app or utilize its website.
While most neo-banks in Nigeria, as an example, may require you to own a bank account before you can have access to their services, Paysika requires only your phone number to grant you access to its diverse mobile money services.
Why Should You Invest in an African Startup?
The major reason you should invest in African startups is that you can become a part of the growth of Africa. Africa is booming and growing rapidly. This means that there are many opportunities for people to start a business and grow it into something big. A good example would be Paystack and Flutterwave, etc.
Investing in African startups can also help build a network of entrepreneurs in your network and create new partnerships. Finally, you can also learn new things and gain insights as these startups grow and develop.