Strive Masiyiwa is Zimbabwe's Richest man who overcame protracted government opposition to launch mobile phone network Econet Wireless in Zimbabwe in 1998.
The London-based Zimbabwean entrepreneur, and philanthropist joined the billionaire's club in 2018 and is the first to attain such status in the history of Zimbabwe.
Strive Masiyawa company Econet Wireless is a privately held global telecommunications company with presence in more than 20 countries.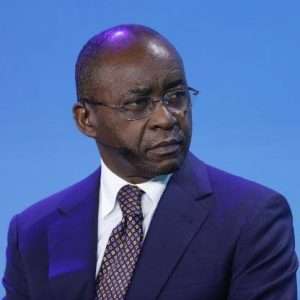 Here are Top 15 Motivational quotes from Zimbabwe's Richest man, Strive Masiyiwa
1. Attitude determines your altitude, if you have a bad attitude, even if you are way up there, you will come crashing down, and if you are still trying to take off, a bad attitude, will keep you on the ground, revving your engines but going nowhere.
2.If we tackle corruption, no child would sleep hungry, there would be no injustice, every child would be in school. The most powerful force against corruption is one person saying "no"
3.Planning is important, for whatever you do, whether it is for profit, or not for profit.
4. Integrity is better capital than money. You can accumulate it just like money, and you can use it just like money, but it goes further, and is enduring.
5. Entrepreneurship without skills limits your growth potential
6.You can only find opportunities if you are looking for them.
7.Whether you're a farmer, builder or engineer, the opportunities are equal: Just add a little‪ innovation
8.A vision on its own is not enough. Hard work and dedication is required to make that vision a reality.
9. The moment I see a problem, I immediately begin to think about the opportunities that can be created by trying to solve it.
10.If you are working or you are running a business you have to set aside time and monty to invest in your continued formal education and skills acquisition
11.You can only find opportunities if you are looking for them
12. As you set about your enterprise, you must always consider the consequences of your actions. Don't just rush headlong into doing something; hoping it will work out, just the way you want it. There are many people who have caused suffering to themselves, or to their families, simply because they took on an opponent, who was bigger, and better resourced, or better skilled than themselves; without proper planning.
13.No matter what business you are in, and no matter how small or mundane, the activities, there must be continuous investment in it.
14. Seeing the business side, is being business minded, you can train yourself to be business minded.
15.Every game, has its own rules, and its own language… Learn the rules, and language of the money game