"I am a woman phenomenally. Phenomenal woman, that's me." My favorite quote from Maya Angelou.
Day In, day out, women worldwide keep emerging and achieving the almost impossible stuffs in a distinctive way, and Kenyan women have not been left behind; Kenya as a country is full of beautiful and phenomenal women, each with her own success story.
Most Kenyan women have ventured into the start-up business by starting and running companies from scratch, which only men could do a while back.
Here are seven thriving companies run by Phenomenal Kenyan women.
7 Thriving Companies Founded and Run by Phenomenal Kenyan Women
If you are a Kenyan with 4c hair or any other type of hair, you understand the struggles that comes with hair care. Especially in Kenya, where getting quality and affordable hair products is a big hustle.
Luckily, Mitchelle Ntalami understood the assignment, and together with her friend – Niyati Patel they established Marini Natural. The idea came to life in 2015, just six years ago; and already, the company is thriving and stretching internationally.
What was her push?
Mitchelle saw an opportunity, a gap, and an inconvenience and made sure to close it and make things easier for herself and her friends. This has become a profitable reality as the business expand from selling nationwide to other countries in Africa, France, and Italy.
Joanna Kinuthia is the hero of all the glow getters. Her products are excellent; notable is an understatement! Every influencer will sing praises for her products.
Joanna is a YouTuber, makeup lover, and entrepreneur who founded her makeup line in December 2018. The makeup line launched with only four lipsticks and one eyeshadow pallet, talk of humble beginnings, which have grown and diversified to lip-glosses and eyelashes with time.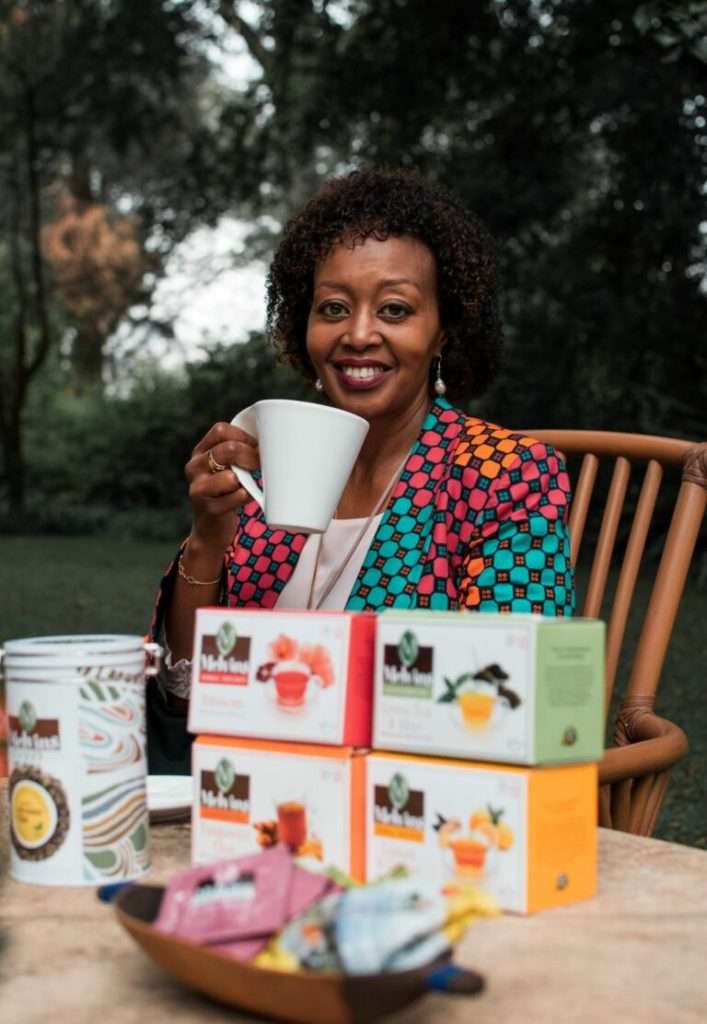 Melvin marsh international  was founded by Flora Mutahi in 1995. The brand produced original flavored tea made from the freshest natural ingredients. As a Phenomenal Kenya woman, Flora's leadership has inspired many tea lovers in Kenya and around the world and the brand has just been nominated for the Kenya Beverage Excellence Awards, 2022
4. Keroche Breweries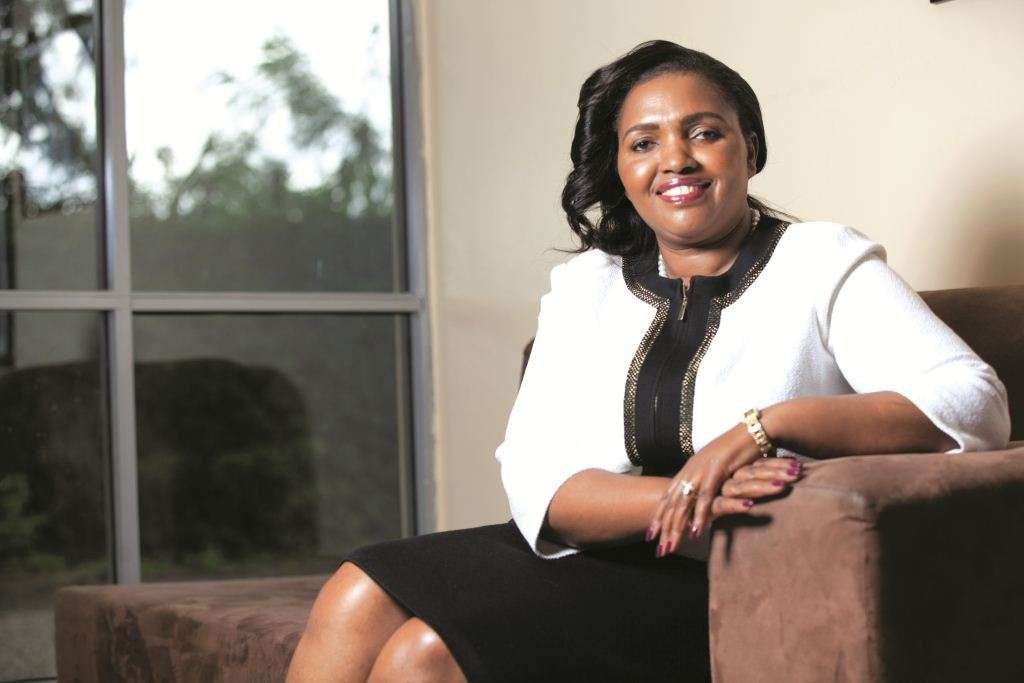 Keroche is the first ever Kenyan alcoholic beverage founded in 1997 by one of the Phenomenal Kenyan women on our list- Tabitha Karanja. As she narrated in one of her interviews, The journey wasn't a smooth one.
"The challenges were many; the main one was facing stiff competition from foreign products and government policies, among others."
However, she believed in herself, and the company was resilient enough to successfully make it out of the war.
Suppose you take beer in a club or your house and come across the summit lager or summit malt. Yeah, you got it right; that is courtesy of Tabitha Karanja!
Keroche breweries will be hitting 25 years of a bittersweet journey.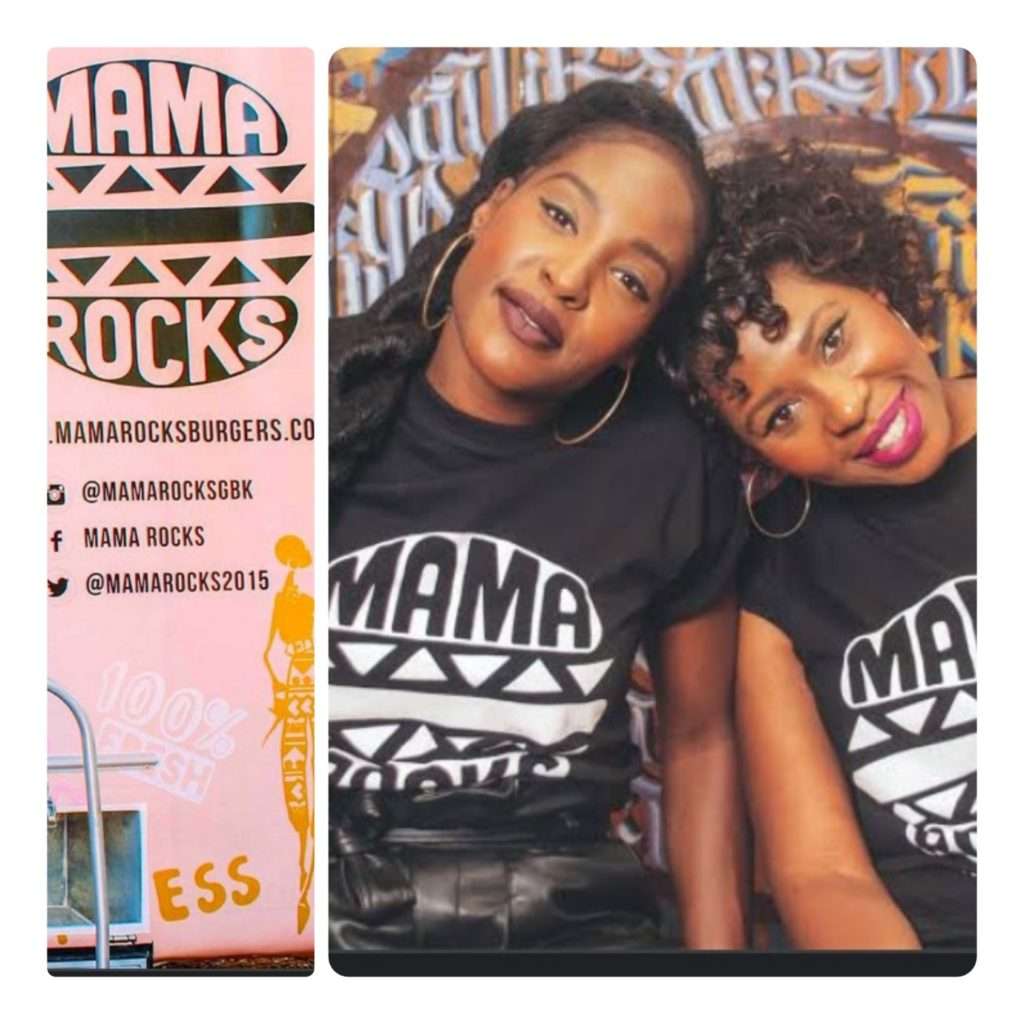 Mama rocks started five years ago from a fantastic idea by two beautiful sisters, Natalie Mwedekeli and Samantha Mwedekeli. Mama rocks is one of the best place to have good street food at affordable prices in Kenya.
Thanks to these two phenomenal Kenyan women, you are very well sorted. With their food truck, whether you are on a nature walk date or park date, a picnic mama rock has you covered.
Huddah Monroe! The sound of that name screams phenomenal. If you know Huddah, you know she delivers. That woman is iconic.
She launched her cosmetic line in 2016 with only lipsticks, obviously a few shades for starters. As the market demand rose from makeup lovers, Huddah cosmetics expanded to produce various lipstick shades, eyeshadow pallets, and makeup wipes.
However, Huddah did not stop there; as hardworking as she is, she also launched a rich beauty brand. She produces skin care products and anti-aging kits; rich beauty assures customers of rich skin and all that good stuff.
From doing a data entry job at Graffin college to becoming the owner and director of an independent agency in Kenya. Mary Njoki started Glasshouse at the age of 23.
Glasshouse public relation is an independent agency that offers services to various clients from every corner of Kenya and the world. From brand management, managing crisis, and public relations to media relations.
Her fantastic work categorized her among the phenomenal women in kenya. She has received several significant awards/recognition along her journey.
Mary was among the top 40 under 40 women on the amazon watch list and her agency was awarded the most innovative from global insight.