By Umoh Joshua
First Thing First Udeme Nana is a legend.
At an oddball age of 25, Elizabeth, second daughter of Henry VII and first of Anne Boleyn, was installed Queen Elizabeth the First of England. The year was 1558; the date November 17.
At birth, Elizabeth was the heir presumptive to the English throne. Her older half-sister, Mary, had lost her spot on the royal queue when Henry annulled his marriage with Mary's mother, Catherine of Aragon to marry Anne Boleyn, in the hope to sire a male heir. Elizabeth was two years and eight months when her mother was beheaded, probably for not giving birth to a male child. Cruelty in absurdity!
Eleven day's later, Henry VII married, for the third time, Jane Seymour. Elizabeth was later proclaimed illegitimate, foreclosing any window to the royal throne. Jane Seymour's son, Edward VI later ruled England until his demise in 1553. He was succeeded briefly by Lady Jane Grey, consanguine to the stool, and later Mary, Catherine's daughter and Elizabeth's half-sister, whose legitimacy had shortly before been restored.
Five years into Mary's reign, events flicked and flipped and upon her passage, Elizabeth became Queen of England on the 17th day of November, 1558.
That was not the best of times and climes to be Head of State. At 25, Elizabeth had no previous leadership experience, having lived a banished life for the most part, till her legitimacy as daughter to Henry VII was restored. At the time, United Kingdom was torn with dissension – political and religious. Following the abysmal performances of her predecessors, the citizens and denizens had grown disenchanted.
Fracas. Fractures. Frictions. Fractions. Factions. Those were the order of the day.
And the arrow-heads of each fractured faction was battle-ready to rebel and revolt against the Scepter. Communications hardly existed. There were no human relations, no nexus of conviviality between the Government and the governed. Elizabeth inherited no Police Force, no army formation and subjects armed to the teeth with disdain for women in public space.
Amidst such daunting challenges, Queen Elizabeth the First succeeded and fantastically steered the ship of the Kingdom for over 44 years. She kept United Kingdom united and raised it from the third rate nation she met to a first rate power. Unlike her predecessors, she kept winning even without fighting. She ballooned the Kingdom's global influence to its pinacle in recorded history. During her reign, the only time England went to war was when Spanish Army, the Great Armada came up against her. For the first time, the English Army (set up by Elizabeth) demolished Spain.
The Elizabethan reign launched England up the global radar of power, trade, influence and affluence. It was during her era that English Language assumed unprecedented spread and became like the World's Lingua Franca, with works of English writers like Williams Shakespeare and Christopher Martone becoming the consciences of global literature.
The phenomenal exploits of Queen Elizabeth I are relics of history. What is often not highlighted is how Elizabeth the First accomplished such unimaginable successes. Like Dr. Udeme Nana, Queen Elizabeth had two strengths which worked wonders. One, Public Relations. Two, Humanity. How? Stay on; I volunteer to be your tour guard.
Upon installation, the first thing Elizabeth did was to commission a team of dedicated technocrats whose job call was to explain to the people what the government was doing, when, where, why and how it was doing what it was that it was doing.
Elizabeth herself, spent about half her time in office travelling up and down the country, connecting with the people, listening to their complaints and explaining what she was trying to do. She had become so good at relating with the Kingdom's internal and external publics that she could communicate with flawless fluency using English, Flemish, French, Italian, Spanish, Greek and Latin as though each was her mother tongues. She had a strong sense of humanity and could relate impeccably with almost any living thing.
Who is Dr. Udeme Nana?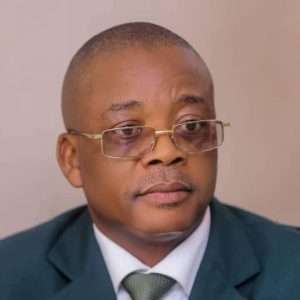 Like Elizabeth, Queen of England, first of her name; like Udeme, Personality per Excellence, first of his kind! But before we do a foray into the PR proclivities and humane propensities of this erudite scholar, let me dabble into answering the question – Who is Udeme Nana?
A mentor, a tutor, an editor, with capacity, simplicity, integrity, dexterity, humility and humanity.
He is one native of Mbiabong Ikot Atim in Ini Local Government Area of Akwa Ibom State who is the first three and possesses a good mix of the next six. That's my simple (simplistic, rather) attempt at defining this erudite communication scholar, this quintessential media manager, this five star Public Relations Executive whose father was a clergyman and mother a school teacher.
Dr.  Udeme Nana is a voracious lover of books and scholarship. Perhaps equipped with the foreknowledge that his life assignment on earth would oscillate upon helping others situate their footings in life, he pushed through thick and thin to first situate his. True to the ethos and doctrine of the African axiom that "You cannot give what you do not have", Udeme strove hard to acquire a good dint of education in preparation for his career call.
He holds a B.A Hons in Mass Communication (UNN), a Diploma in International Public Relations Management (UK), an MBA in Marketing (UNN), an MA and a Ph.D from the University of Uyo, and is an alumnus of the School of Media and Communications, Lagos Business School.
The Quintessential Public Relations Doyen
At 32, he was spotted and appointed Media Adviser/Chief Press Secretary to the patriarch of modern Akwa Ibom, the delectable Governor Victor Attah.
In that PR assignment, he was responsible for managing the brand that the Governor was becoming or was to become. He was saddled with the task of managing the interfaces between the Government and the press. His job call it was to draft or superintend over each of those exceptionally brilliant speeches Arc. Obong Victor Attah was famous for. The Visionary Governor had also, among other roles, assigned him the unobtrusive duty of periodically conducting impact assessment to appraise how each member of the State Executive Council was contributing to the visions and aspirations of the Governor.
Like Queen Elizabeth, Dr. Nana did a fantastic job of connecting the Government to the people and penetrating every rank to explain what the Government was doing, where, when, why and how it was that the Government was doing what it was that it was doing. For eight unbroken years, he was the administrator of the tough and one of Akwa Ibom's finest brand 'Governor Victor Attah'.
As a trained PR professional, he masterfully designed public relations strategies and tactfully utilized verifiable PR instruments to achieve determined objectives. For want of space, let me share just one. A classical case, I would have love to cite and scholarly discuss as a submission to Dr. Okon Udoyo, my Public Relations Case Study lecturer back in the days.
In the buildup to 1999 elections, the governorship campaign train of Obong Attah almost suffered a wreck when the rival campaign team stired and fostered the denigrating propaganda that Attah was too elitist to be the people's governor and that his wife was not even a Nigerian.
"How would a man who thinks no Nigerian woman fit to be his wife be allowed to foist his foreign lover on Akwa Ibom people as their First Lady? How will we be sure he's not scheming to divert the State's resources to his spouse's home country?" they instigated.
Though petty, such stuffs were pungent enough to sway the opinions of a sizeable chunk of the electorate as at 1998/99. They still are.
In the heart of the calumnious and tumultuous storm, the young Udeme Nana sauntered into a meeting venue and those who knew him breathed a sigh of relief. Three days later, he returned with a series of counter-contents and a robust PR Plan. Everyone, including the principal, was startled, baffled and marvel at the brilliance and with a few inputs, deployments were approved.
The outcome was phenomenal and the campaign team regained the required steam and stamina to keep on keeping on. Upon his victory at the poll, Governor Attah insisted, against all pressure, to have the young PR genius lead his Media/PR team. That is how Dr. Nana was appointed Media Adviser/Chief Press Secretary at the age of 32.
He superbly served Governor Attah for eight years and Governor Godswill Akpabio for another one year, making him the longest serving CPS in history – a record 9 unbroken years.
Today, Dr. Nana is pretty impressed that Gov. Udom Emmanuel's administration is revisiting the State Anthem project, one of the projects initiated by his office in 2008. A selection contest had even held before he vacated the portfolio. that
As a revered PR Scholar and Executive, Udeme's expertise has contributed immensely to the successes of governments, the development of Akwa Ibom State, the empowerment of young professionals and the deepening of Public Relations practice in Nigeria.
His Humanity
Like Queen Elizabeth the First, the second thing that pitches Dr. Udeme Nana far ahead of his contemporaries is his humanity. By humanity, I mean his humane nature, his benevolent personality, his people spirit, his magnanimity, his willingness to light the candles of others. Here is one man who seeks every opportunity to share himself, his knowledge, his possession and his all with others.
Hear him. "As a Christian, my personal philosophy is anchored on the pillar of the Christian faith – Do unto others as you wish others do unto you. That answers every question of how I approach things.
I ask myself, if I were a labourer picking refuse on the street, how would I love the house owners on that street to treat me? When I was a student, how did I love to be treated by my lecturers? If I were not lucky to be educated, how would I love to be treated by the educated?"
The first thing that struck a chord in me when I first met Dr. Nana about three years ago at Uyo Book Club was, What Nigerian of this class opens the gates of his own house, opens up his very rich collection of books and welcomes everyone to come read every Saturday, at no cost – direct or indirect? He would brush aside every contending item on his understandably very crowded schedule just to read with us, share with us, sometimes offer us books, drinks and snacks and still tell us "Thank you for coming".
If you've ever related with Mr. Nana, you'd understand he has an exceptional grace of simplicity by which he connects with anybody, social class notwithstanding. He has voluntarily undertaken the task of mentoring lots of young persons. This explains why we call him the mentors' mentor, the tutors' tutor and the editor's editor.
Udeme Nana is an author, a role model to many, a media practitioner per excellence, a PR guru, a Communications lecturer at the Akwa Ibom State Polytechnic and an elder of Methodist Church Nigeria. A next Knight of John Wesley?
Maybe not, Udeme is never excited about the mundanities of titles and thinks the title has lost its luster.
Uyo Book Club – Another Touch on Humanity
As one in the academia, Udeme Nana, Ph.D believes there is laxity, laziness and wrought of monumental proportion in the Nigerian system. He believes there is an increasing erosion of societal norms and values. He bemourns the prevailing poor reading culture. He is worried by the proliferation of drinking spots, betting centres and not libraries.
He trusts that one of the reasons people, especially young folks, no longer read may not be unconnected with inaccessibility to books. As one who was brought up on books and has a large number of them, Udeme thought he could let his candle illuminate the paths of others. That was how Uyo Book Club was birthed about three years ago.
So, every Saturday, he offered his books and house at Akwa-Ima Estate as start-up facilities for Uyo Book Club.
His passion is to stimulate the idea that it is possible to encourage reading as a social intervention initiative to remedy the systemic wrought bedeviling the Nigerian society. He desires to see reading clubs at least in major estates in Uyo, in other Local Government Areas and States across Nigeria.
Uyo Book Club now holds every last Saturday of the month. It is usually an intellectual colloquium that affords a ravaging romance with books and fosters cross-fertilization of ideas, knowledge and information. Endeavor not to miss this September edition coming up on 28/09/2019 at Shakespeare Room, WatBridge Hotel, IBB Road, Uyo.
Come and be another beneficiary of the Humanity of Dr. Udeme Nana.
Umoh Joshua is a Media Relations cum Corporate Communications expert, a mentee of Dr. Udeme Nana and writes from Uyo, the Akwa Ibom State Capital