Jonathan Adagogo Green widely regarded as one of Africa's first and best photographers, was born in Rivers State, Nigeria in 1873. Jonathan set up a studio for his photographic practice in Bonny (Rivers State) in 1891. His catalogue of work reveals that he was well-educated and confident in social situations
Jonathan Adagogo Green: Early Life/Family
Jonathan Adagogo Green was born in Rivers State in 1873. His father was Late Chief Sunju Okoronkwoye Dublin Green, a prominent Bonny House's High Chief, while his mother was Madame Idameinye Green. Jonathan was raised by his Uncle, Uruasi Dublin Green after his father's death in 1875.
Education and Career
Jonathan attended school in Lagos and Sierra Leone, It is uncertain where he got his photographic training from but his work can be seen as a vital voice for Nigeria's early modernist art movement, as he was the first professional photographer of Nigerian nationality. Furthermore, his photographs revealed that he was trying to touch two worlds: one as an Ibani young man born into an elite trading family, and the other as the British colony of Nigeria's chief photographer. His catalogue included photographs of British colonial officers, prominent Nigerian chiefs and their families, European merchants, etc.,
Green was Nigeria's first Master and Artist Photographer. He had a calling, which was to properly document the political, commercial/industrial, and social life that surrounded him. As a sensitive human being, he used his medium and profession to the highest levels and responsibly observed and documented his environment, the people, and their activities for posterity. In terms of genre and volume of documentation, he was a key leader.
Jonathan Green also took the now-famous photograph of Oba Ovonramwen of Benin on the navy ship as he was being transported to exile in 1897.
Jonathan Green's Relationship with the British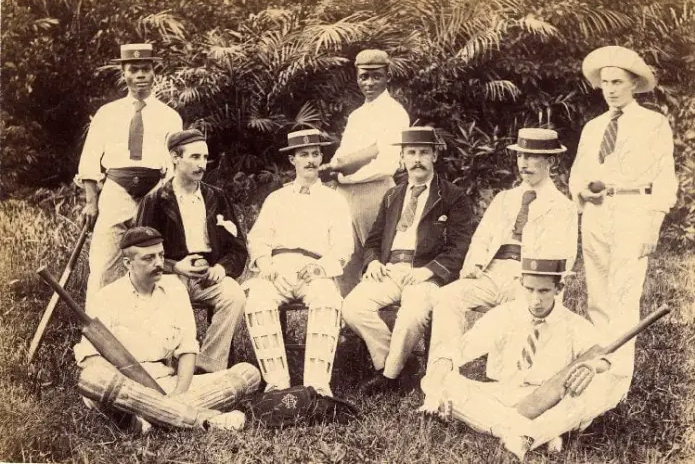 The Ibani Ijaw town of Bonny was at the center of maritime commerce at the time, with the slave trade peaking in the 18th century and the palm oil trade dominating the 19th century. Jonathan Green's photographic skills were in high demand, and his business developed rapidly during this period. Throughout the protectorate's history, Bonny served as the administrative center, putting him at the center of British imperialist activity.
Death and Lasting Legacy
Jonathan died at the age of 32 in 1905.  Some of his works are still on display in the British Museum, and his collections of works are available in Nigeria, USA and UK.