Over the past few decades, Forex trading has grown to be one of the most common online businesses. It is very rare these days to scroll through Google pages, Instagram, and Facebook without meeting the term 'Forex Trading'. The business itself looks profitable, but it's a space you'd like to conduct adequate background research. In this article, I am going to give you a step-by-step guide on how to open a real forex account with Deriv. I intend to also give you an insight on how to fund and withdraw funds from your Deriv wallet.
If you are aspiring to enter into the Forex business, a quick piece of advice to you would be, never put in more money than you are willing to lose. It's okay to take risk but your risks should be worthwhile. Social media ads only paint Forex trading to be a very lucrative business while hiding the fact that people also lose in Forex trading. However, the secret is to start  with a demo account while picking up the skills to trade bigger.
How to Open a Real Forex Account, Fund and Withdraw money from Deriv Brokerage
How to Open a real forex account with Deriv
Step 1: Click here to sign up with Deriv.
Step 2: Fill in your email address and click the create free account icon
Step 3: Check your email and follow the link from Deriv to continue.
Step 4: You'll be redirected to the Deriv web page where you fill in your country of residence.
Step 5: Create a unique and strong password for your account, then click on start trading.
Step 6: Go to the Deriv MT5 (D MT5) dashboard and click on the 'create a Deriv account' option to continue.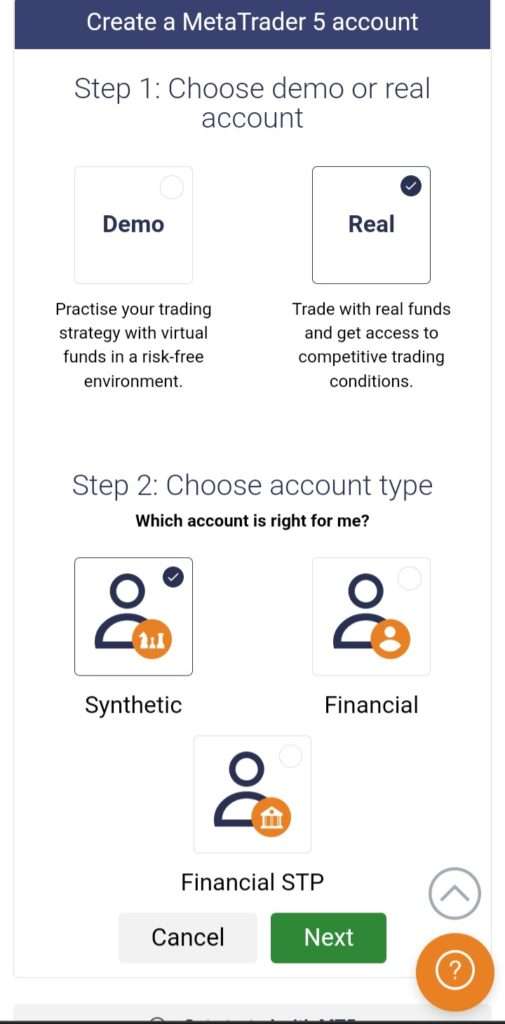 Step 7: Select your preferred Fiat currency.
Step 8: Fill in your details.
Step 9: Enter your current address.
Step 10: Click on the 'agree terms and conditions' icon to finish setting up your Deriv real trading account.
How to fund your Deriv Wallet
Follow these easy steps to fund your Deriv account.
Step 1: Go to the Cashier option on your Deriv account
Step 2: Click on Deposit and select any option of your choice (You can fund with Credit Card, Cryptocurrency, Payment agents, etc)
Step 3: If you are choosing the Credit Card Option; fill in your credit card credentials followed by the amount you wish to deposit. Click on the Deposit now icon.
Step 4: The money will be automatically credited to your wallet
If you are using the Payment agent option which is mostly popular, you have to reach out to the individual payment agent via the details available on Deriv, pay and show evidence of payment, then share your CR details with them and the payment will be processed immediately.
Note: To start trading you have to transfer the money from your CR dashboard to your MT5 platform before the money can be available for trading. Go to your MT5 dashboard on Deriv and complete the transfer.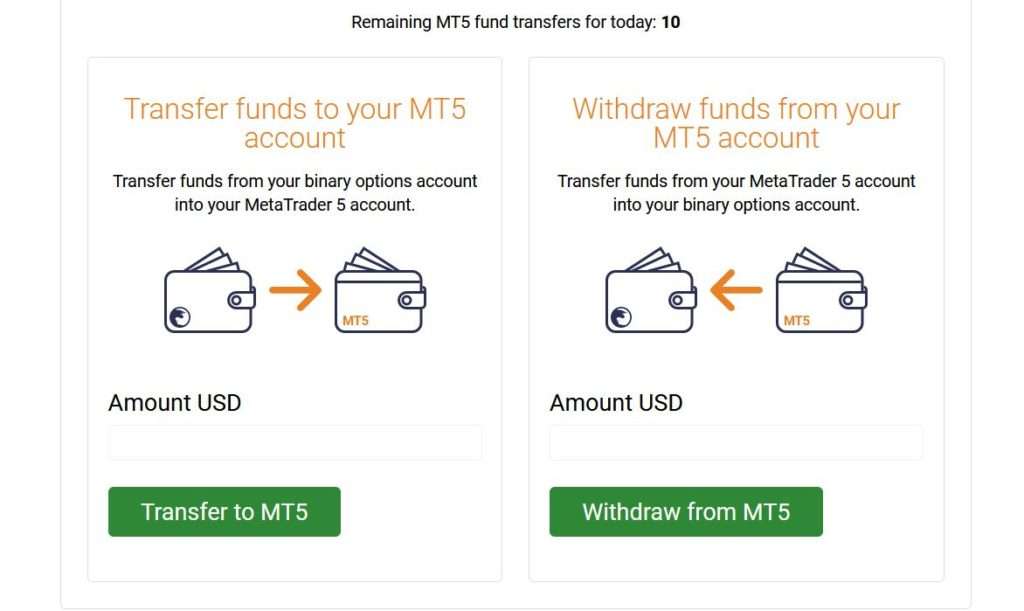 How to Withdraw from Deriv
Step 1: Go to your MT5 dashboard on Deriv and withdraw money from your MT5 account to your CR dashboard
Step 2: Click on the Cashier option in your Deriv account.
Step 3: Click on the Withdrawal option ( you can choose any option; take note of  your deposit option),. A notification email requesting you to verify your withdrawal request will be sent to your emai.
Step 4: Check your email and click on the link to verify your withdrawal
Step 5: Fill in the preferred amount of money you'd like to withdraw and select your choice payment agent (if you are using payment agent) and click continue
Step 6: Take a screenshot of the completed page and head over to the payment agent Telegram Channel; share the screenshot and your bank details with them and the money will be credited to your account immediately
How to stay on top of the game
Leverage your skills with some tips and market ideas from Deriv Academy
Study price action and understand market structure, trendline / supply and demand trading
Develop a strategy and practice first on your demo
Look for a mentor and follow his/her trade ideas to learn
Grow your skills every day, the more you know, the more informed decisions you will make
Know how to manage risk
Eliminate the spirit of fear and greed
Final Thoughts
If you are looking for an easy way of making money, then Forex is not the option. You need to develop the skills, master the market before you can think of making sustainable income from forex. Forex trading is profitable, but your profitability will depends on your skills set and how you are able to utilize this skills in real market environment. I have friends who struggle in the market for over 2 years before they were able to develop skills that help them to recover back all they lose in the market. If you want to succeed, don't think of profit first, get the knowledge.