If you are looking for how to get free Bitcoin with your Phone in 2023, then this article was written just for you. As a rule of thumb, there are many ways to get free Bitcoin from your phone, but I am going to share just one method which helped me raise close to 0.01 btc in 2022.
Learn the Secret of Forex Trading, Click here to download a free e-book now
One of my goal in the new year is to assist as many people as I can to develop good habits of raising sustainable income with their phone. So, if you are using a phone that can browse and you have data, there is no harm in trying to see how you can get free sustainable income for yourself.
To begin this series, we are going to look at how to get free bitcoin with your phone this new year and beyond; to be frank, this method is not new, it is a method that I have used for the past three years, but I became more engage last year, and the return on investment (which was my time) is amazing.
How to get free Bitcoin with your Phone in 2023
To begin, click here to create a free account and start earning immediately.
Cryptocurrency has come to stay, every day new currencies are added to the crypto market, some of these cryptocurrency survive while some dies after few day. Bitcoin as the first Cryptocurrency has continue to grow and there is a projection that One Bitcoin will be up to $100,000 in the nearest future.
So if you don't having any saving that generate interest for you in Bitcoin, here is a good time for you to take action.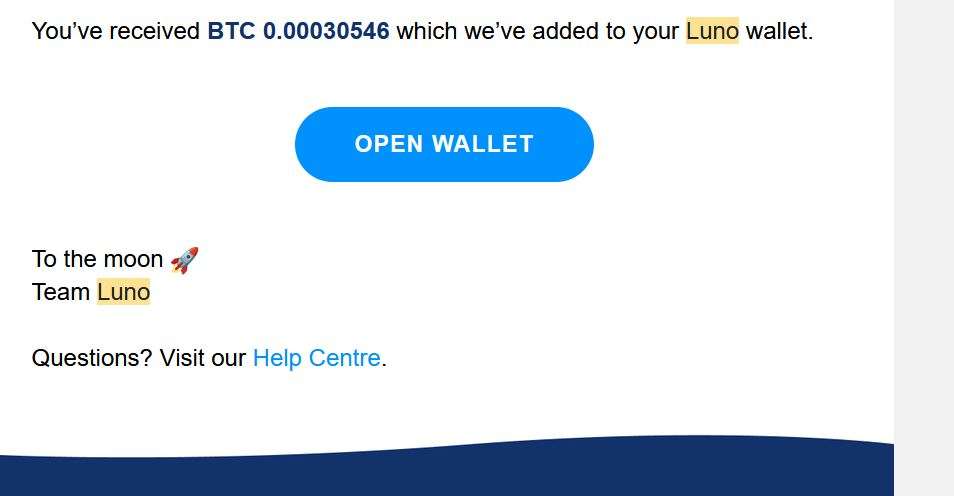 Almost every month, I received a good news message from Luno of payment received from the free bitcoin faucet; this is because I have dedicated my spare time every single day to invest in rolling the free hourly roll and also reaching out to my friends to also take advantage of the opportunity.
Steps to Get free Bitcoin with your phone in 2023
Create your Bitcoin address and copy it.
Head over to freebitcoin.in and open an account.
After creating the account, start earning immediately with the hourly free roll
Tell your friends about it and share your referral links
Be consistent.
How I made close to 0.01 btc in 2022
The best way to be successful in growing your earnings on Freebitcoin.in is to be consistent in the hourly free roll and also refer as many people as you can to join.
I roll at least 6 times in a day and I also  try as much as I can to encourage at least 3 new people weekly to join via referral my link.
I used the multiply to double my hourly earning from the free roll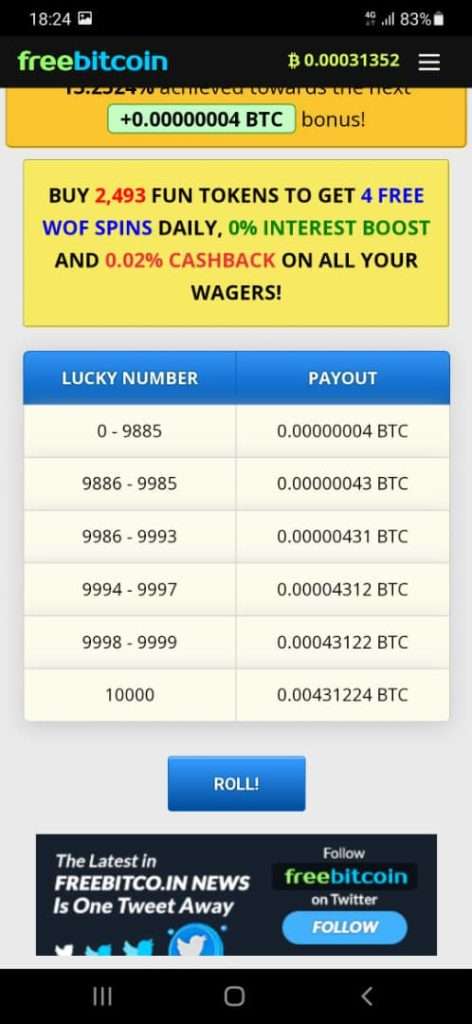 The daily wheel of fortune is another great asset that I explore daily
I also allowed my earnings to accumulate on the site so that i can earn daily interest. I only withdraw when I really need to.
Final Thoughts
I was discouraged at the initial stage because the earning was somehow poor, but I kept pushing, encouraging myself and other people who were close to me to join and also earn free bitcoin. If you want to make a fortune from bitcoin and you don't have any, you can start small, just click here to create an account.