If you are thinking of how to become a successful forex trader in 2023, then this article was written just for you. It's true everyone want to trade forex, but not everyone become successful in forex trading. However, in this article, I am going to share my story and how you can leverage on it to become successful in the forex market.
Learn the Secret of Forex Trading, Click here to download a free e-book now
I can tell you for a fact that, it takes series of trials and errors to become a successful trader. With over 11 years of experience in the forex industry, I have been through all the stages that every forex trader has been through or is going through right now– from the struggle to the pain, to the frustration and even to the level of almost giving up.
Yes, I have been there.
Now thanks to the entire team of motivation africa for this opportunity to share the success recipe in todays article- how to become a successful forex trader in 2023: my story
I would walk you through my journey– how I became a very successful trader and how you too can become a successful forex trader.
How to Become a Successful Forex Trader in 2023: My Story
Who is Dapo Willis?
My name is Dapo Willis. A trader, with over 11 years of trading experience, a serial investor and a keynote speaker. With many years of trials and errors, I have discovered a recipe that can make any determined person become successful in the forex market.
Thanks to that, I am now able to sign endorsements deals.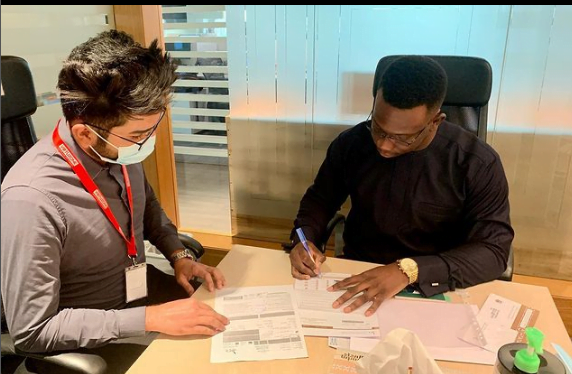 And also Manage funds  for wealthy investors, including Africa's richest man – Aliko Dangote.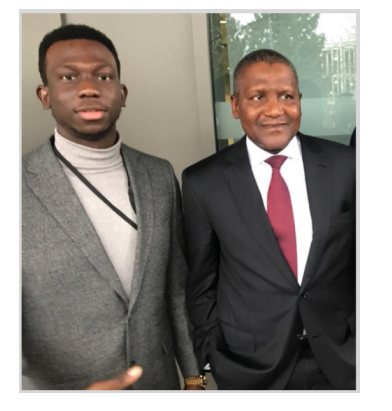 So I consider myself a successful forex trader. And if you want to become successful in forex, then am in the best position to walk you through this process. Am not bragging but, I can tell you that forex can change the lives of those who are ready to give in their all.
A Short Story
At the age of 17, I started my Forex trading journey. When I stared my Forex trading journey I was in Nigeria, then I moved to the UK to further my education. While I was trading in Nigeria, I bought so many paid courses– from one course to the other and to the other and so on, but all to no positive result. And this took a lot of my money.
All this happened in a determined quest to get a hold of how the market moved, how to trade it and how to become a successful trader like you also want to be. I used indicators after indicators, from one paid forex signal group to another and all those struggle didn't make me any better. It got to an extent, where I almost gave up.
But I didn't, because my mum gave me words of encouragement. To learn more about this story, I have an article already published on my blog, titled – Can Forex Make You Rich.
How I Became A Successful Trader
After successfully passing through the struggling stage, I finally began to find consistency and profit in my trading career.
Here's how it all got started.
Moving to the UK and still possessing the same motivation and drive that I always had towards forex, I was able to build some strong connections with the "Big Boys" in the forex industry back then.
This gave me a good start towards learning how to trade forex properly, price movement and how I can use this movements to make profits.
With this lead, I took it upon myself to make more thorough research into the forex market and how I can be even more consistent and profitable in the market. At this period was when I started attracting wealthy investors to myself.
But note: Determination, drive and study lead me to becoming the mentor of many mentors. But is that all?
Absolutely not.
How You Can Become Successful?
Having heard all my struggle to attain the position that I am today, how can you use this story to your advantage?
I would start by saying, you don't need to go through the roller coaster of emotions and stress I went through. Yes, you heard me.
Instead of that long journey, I would be sharing with you the step by step approach you can take, to become successful.
Are you enjoying this? If yes, then let's ride on.
Get The Right Education:
Looking back at my story, you would realize that during my early stages in the market, the error I was committing was consuming loads of incorrect and fruitless education. My brain at that time was filled with wrong information about the market.
How can I then be profitable if all I knew were the wrong information about the market?  There is No way! That is why the first step towards becoming a successful forex trader is having the right education.
But, How do you know if you're consuming the right or wrong content? Very simple. It boils down to you being honest with yourself.  Ask yourself these questions –
"Do I actually understand what I am listening to or reading?"
" When I get into the market place, can I see what I am learning?"
"Are what I'm learning practicable, in the market place?"
"Do they consistently, yield profit for me?"
If you can honestly answer these questions, then you've got a very good start.
But, with the experience I have gathered over the years, I know many have not found consistency in the market.
Having this in mind, I have built a mastery program. Keep in mind, I'm not shoving this course down your neck nor am I just trying to sell you a course, rather you are the one doing yourself a favour by yielding to become part of the mastery student.
I am only concerned about your foundation and "quick" growth. It is a program that many new traders and struggling traders are participating into, and are now consistently profitable in the forex market.
It helps to build the solid foundation you're in search of, and it gives you a good headstart.
Having the right education from the beginning would save you a lot fallacy being taught in the forex industry. But it is not necessary to actually get mine. If you know other successful traders in your space, it is in your best interests to purchase their program that teaches you how to become profitable trading forex..
That way you are learning from their years experience and that can save you from a lot of mistakes
After all you can never figure it all by yourself. Okay, after education what next?
Have A Mentor:
Due to the lots of stress, uncertainty and struggle that is in the forex market, you need someone who have passed through similar struggle, have overcome the struggle, and can encourage you through the journey. And this important factor is what I lacked earlier on, in my journey.
You would realise that during my stay as a trader in Nigeria, I had no mentor which resulted in the unprogressive path I was treading at the time.
Also, you would notice the immediate positive change I had when I started mingling with the "Big Boys" in the forex industry, as at that time.
By this time, I was already exposed to the common mistake many traders make, the mistakes I was mistaking and the possible mistake I could make in the nearest future. Not only was I exposed to it, I was also taught how to avoid those mistakes.
Therefore, having a very well experienced and successful mentor would increase your growth by at least 70%.
Eleanor Roosevelt once said: Learn from the mistakes of others, you can't live long enough to make them all yourself.
In addition to that, your mentors mistakes would be building blocks for you.
In that case,
If it takes an average trader 4 years to become profitable, how long will it take you to learn and figure it all by yourself trading forex? You may not at the end or eventually give up. If you have a mentor, that will shorten your learning curve
Hope you're enjoying this educative story of mine?
If so, Then, let's ride on.
Moving on let me share with you one major quality, amongst many, that helped me to be continuously tenacious and to be knowledge seeking.
Determination and Self Drive:
Let me start by giving you their meanings.
Determination, is when you make an unshakeable decision not to back out until you're successful in a particular task. Self drive is that inner burning desire that continually motivates you to achieve success.
As Steve Harvey once  said– It's Your Determination & Your Effort that helps you to become Successful.
Beyond the seemingly luxurious life displayed on Instagram and other social media, there is always a foundation strongly built with determination, persistence and perseverance.
Even without a mentor when I started, I was still hungry for success and profitability at the end of the day.
Together with my mums beautiful words of encouragement and my self drive, I was able to push myself beyond the limits that could have destroyed my bright future in trading.
Like I always tell my students and YouTube subscribers, Forex Trading is not as easy as it is being portrayed by many so-called forex traders. It takes a lot of zeal, will power, determination and drive.
If you possess all these attributes moving forward in your forex journey, believe that you are unstoppable, unmovable and you would eventually become a very successful trader.
Having shared with you three major steps that you can take to help you become a successful forex trader, let's consider some of the most frequently asked questions.
Frequently Asked Questions [ FAQ's]
How Can You Source For Investors?
The tips I would like to share with you regarding this, are:-
Build a very strong portfolio i.e. journal your trade and professionally put them together so that it can be presentable for investors.
Ensure you have traded for at least 6 months to 1 year and have been profitable within this period.
Which Trading Strategy Do You Deploy Dapo?
I am not a big fan of using technical indicators and my approach to trading is simple
I use top down analysis (multiple time frame analysis), i.e., analysis from a higher time frame to a lower time frame and placing trades in the direction of the trend.
I only trade in a trending markets so this gives me an edge in the market
Final Words
Always believe you can be the best trader version of yourself and always be ready to give it what it takes.
To cut your long learning curve short, the three steps mentioned above would help you in doing that, if you follow them. Since I can become a successful trader, nothing can stop you from becoming the best trader version of yourself. And remember,  DO NOT GIVE UP!
The popular saying goes: QUITTERS NEVER WIN AND WINNERS NEVER QUIT. Goodluck with trading!