Michael Chilufya Sata was a police officer who rose to become the fifth President of Zambia. Born on 6 July 1937, Michael Chilufya Sata served as a railwayman, trade unionist, Governor, etc before becoming Zambia's President.
He was a close friend of Zambia's first President, Kenneth Kaunda, but the two fell apart during Kaunda's presidency. According to one of his closest friends, Kaunda's overbearing attitude and dictatorial tendency informed his decision.
Michael left the ruling United National Independence Party (UNIP) to join the Movement for Multiparty Democracy. He lost the Presidential election twice before defeating Incumbent President, Rupiah Banda to win the 2011 Presidential election.
Popularly known as 'King Cobra' Michael fuelled his three Presidential Campaign with the message of hope. He was seen as a man who was concerned about ordinary Zambians and the welfare of the poor.
Here are Top 8 famous quotes of Michael Chilufya Sata
1. I have to try and uplift the standard of living for the people in Zambia. If I cannot do that, I will have failed.
2. To be a parent, you must be authoritarian. If the Zambians want to succeed, they must learn to work hard, and they should not expect to be treated with kid gloves.
3. Mugabe hasn't done anything wrong. It is the imperialists, the capitalist-roaders, who say he is a villain.
4. Africa, and Zambia, in particular, drifted away from the West for a long time, and we have to reconcile.
5. Every hour I spent on manual work, every hour I was humiliated in England or degraded has helped me because that's the same way other people feel in the townships here. People are still walking long distances and are working long hours.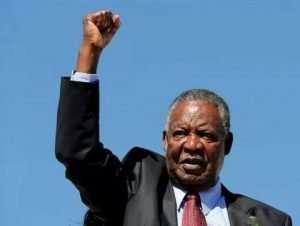 6. Dr. Kaunda, although he was running a one-party state, was very close to the West, and that is why he achieved as much as he did. But we drifted away from the West to look for new friends.
7. A growing number of our population is increasingly losing confidence in our education system to the extent that some parents are now sending their children to private school at a high cost.
8. Zambia has a huge agricultural potential which if fully exploited can significantly contribute to employment and wealth creation for the majority of our young people and women who continue to live in abject poverty especially in our villages and township