Are you in need of quick cash and need to obtain an instant loan? 247Loans is one of the top loan finding service in South Africa. In this article, you will learn how to register and use 247loans to access loans that will solve your financial needs.
What is 247loans, can you get a loan from them?
247Loans is a free loan-finding service that helps to connect people with lenders. They don't give loans
rather there are a gateway connecting those looking for funds to a panel of accredited, and registered lenders. They also facilitates quick and easy borrowing from some of South Africa's leading lending companies.
How to Create an Account and access loan services
You can create an account with 247loans in 3 quick and easy steps:
Step 1: Submit your Personal Details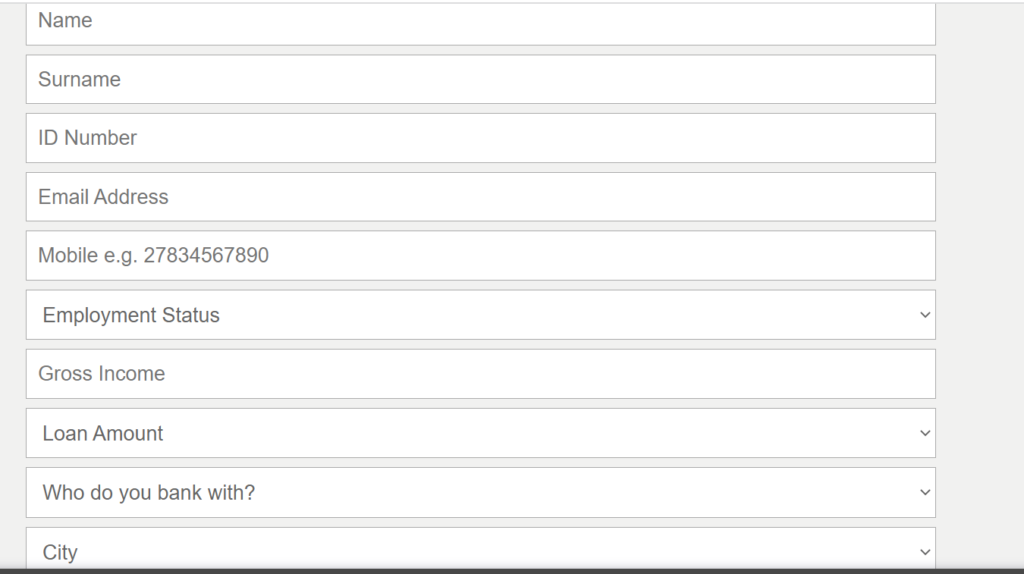 Visit the website
Input your name, ID number, email address, mobile number, employment status, gross income, loan amount, your bank and your city
Step 2: Look through the loan packages and make a choice
After submitting your details, 247loans will show you several unique product offerings which you can enquire and choose from.
Step 3: Relax and wait for your results
Once you have completed the two steps above, the next step is to wait while 247loans match you with the best possible loan deal. This include passing on your application to the panel of lenders on their platform and you will be contacted between 24 to 48 hours.
Eligibility:
You must be a registered South African citizen
You must be at least 18 years of age, or older
You must have an active, working bank account
Frequently asked questions
How Much does 247loans cost me to use?
Nothing at all. 247Loans is free platform that helps to connect people with lenders.
But Nothing is free, how does 247loans make their money?
They charge  a nominal fee to the lenders on their platform for each lead they provide  to them as a marketing cost to the lenders.
I don't understand my loan agreement, what do I do?
Do not sign or agree to anything unless you fully understand it. Insist on a full explanation of all terms, conditions, payment options and fees. Only once you know what you are getting into should you sign any agreement.