If you are struggling on the Crash and Boom Market, this two minutes scalping strategy for Boom and Crash will be very useful.
Learn the Secret of Forex Trading, Click here to download a free e-book now
I stumbled on this strategy few Months ago and the success rate has been 90.9%. Let me tell you a little secret, I have been scammed by many experienced Forex traders who hide under what they called " the Special indicators" to dupe people. The truth is those signal indicators might give you some good results on few trades but they will take all your money on just a single trade.
(However if you need any signal indicator, drop a comment with your email below this article and ill send you more than 10 special indicators free of charge)
I was even scammed by one YouTube celebrity who asked me to pay about $400 for a master class; I begged him and he accepted $200, but what I got was what I already knew and the strategy he claimed made him a millionaire in a month was not something that can be replicated on a small account.
The honest truth about the Forex market is that nearly all the strategy you come across will work when you are back-testing it but they may not work on real time.
So how can you apply them on real time?
Making a Forex strategy works on real time is the function of your psychology. I'm speaking out of experience, because they are times, you will noticed that 80% of the rules you set to enter a trade has been met, but you are still scared to enter the trade, sometimes, you wait and enter too late.
As a rule of thumb, once the conditions is at least 80% with your set rule, jump into the trade with a good risk to reward ratio.
If you are trading an account that is less than $50, don't risk what you are not willing to lose. Personally, I think it's wrong to use 1.0 lot size to trade a $50 account, between 0.05 -0.30 is appropriate.
Two Minutes Scalping Strategy for Boom and Crash
The two minutes scalping strategy for Boom and Crash uses just two Indicators. Personally, as a price action trader, I don't like putting indicators on the main chart. The only Indicator I like putting on the main chart is the Ichimoku kinko Hyo, but we are not going to use that on this strategy
The first indicator you will add to your chart is the Relative Strength Index (RSI) period 6, apply to close, levels: 25 and 75, as shown int the screenshot below: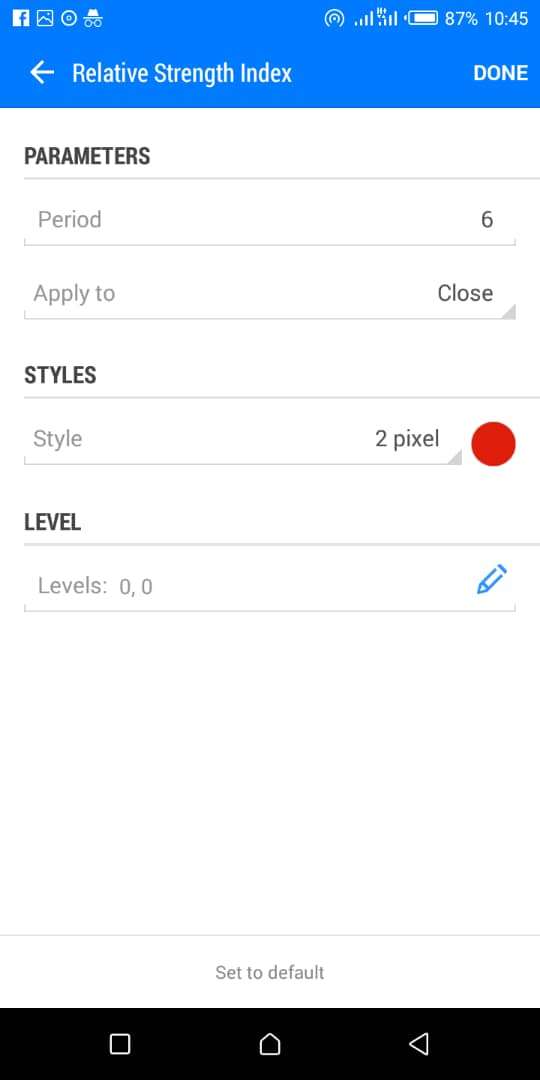 The second indicator is the Moving Average Convergence Divergence (MACD), use the default settings, 12, 26, 9. The only alteration you will do is to set the main style color to your Meta trader 5 background and give the signal line a unique color. As shown below: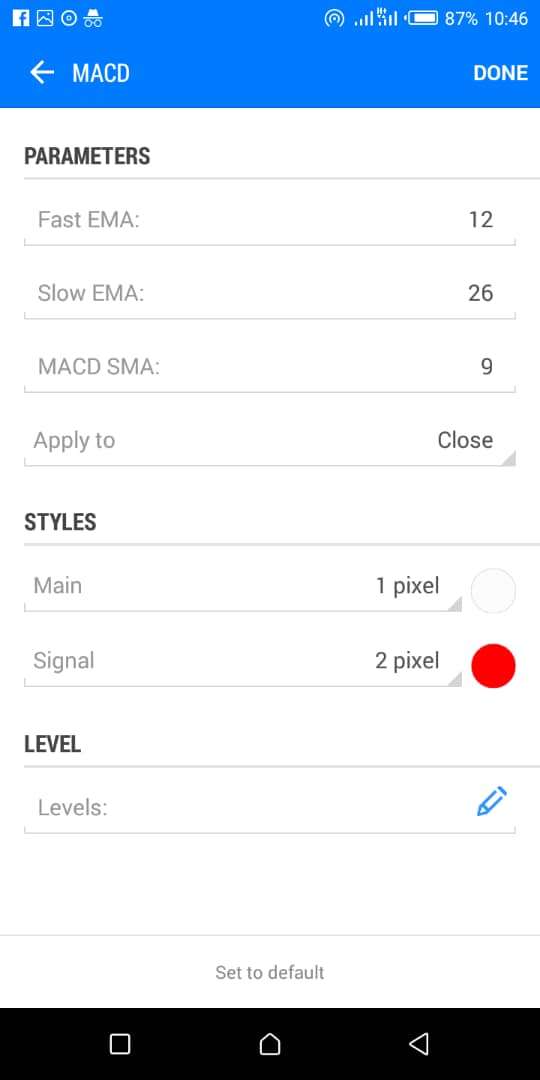 How to apply this strategy
i. When you see a cross over between RSI and MACD at RSI level 25 and 75 buy for at least 2 minutes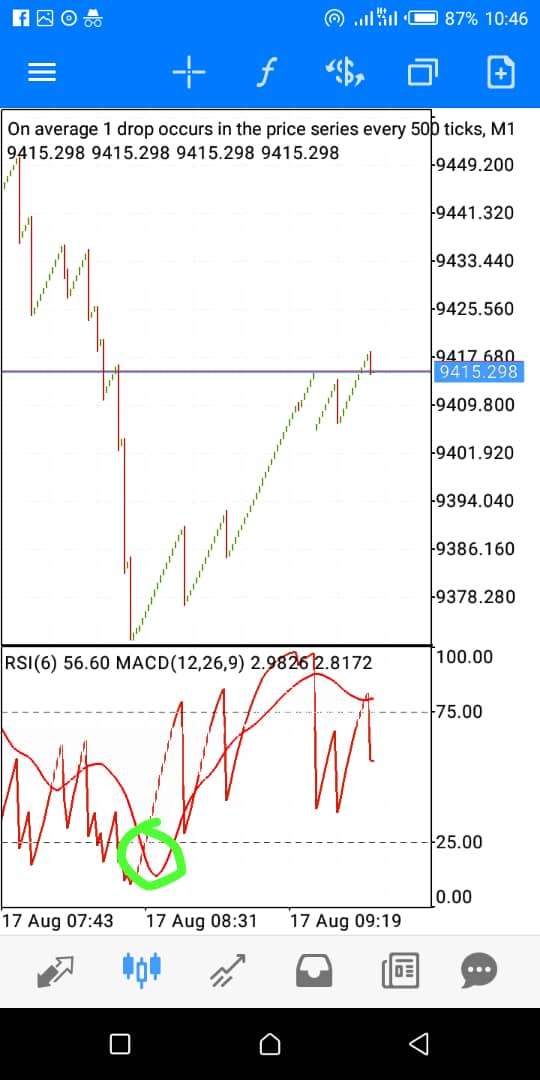 That is any cross of MACD signal line with RSI between level 25 and 75 buy crash for two minutes.
ii. On Boom, when you see the cross between MACD and RSI at 75 downward, sell for two minutes.
iii.This strategy only works on the second zoom level.
iv. Use One Minutes chart
v. Don't exceed two minutes especially if you don't understand the trend
vi. Use proper risk management.
If you have any question, please comment below.
Disclaimer
Trading Forex is risky, you can lose your capital, please apply proper risk management and trade with only what you can afford to lose