One of the fastest ways to get free cryptocurrency now is by signing up to any free Cryptocurrency Faucets. Free Cryptocurrency Faucets may not pay you much, but they will surely help you store up some free Bitcoin, Etherium, Litecoin, etc daily.
A few years ago most people who took advantage of free bitcoin faucet when Gavin Andresen, One of Bitcoin prominent developers brought out the idea are now millionaires.
So, if you have not started the cryptocurrency journey yet, now is the time.
But first, here is what you need to get started.
You need a cryptocurrency wallet.
There are many wallets you can try depending on your need, but I will mention just three.
Creating an account with any of them is very easy. But you need a valid identification in order to enjoy most of the account features and for additional security.
You can create an account with any of these three or any other one cryptocurrency wallet you so desire.
They are many other ways to earn free cryptocurrency, but for the purpose of this article, we will only focus on free cryptocurrency faucets.
Top Paying Free Cryptocurrency Faucets
We are starting with Bitcoin Cash because this faucet is new. Faucet BCH will give you free 0.002Bch when you register and you can claim bitcoin cash satoshi every 3 minutes to grow your balance.
What this faucet does is to grow the 0.002 Bch they give you on registration by 3% daily and you can also double your earning by depositing more bitcoin cash.
Withdrawal is very fast and the minimum withdrawal is just 0.002Bch.
To register, you need to create a Bitcoin cash Address. If you are using Coinbase wallet follow the screenshot below to create a Bitcoin cash address, the method is almost the same with all other wallets.
Step one: Open the Coinbase app.
Click on the icon that is circled on the screenshot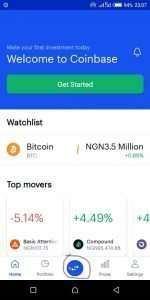 It will take you here.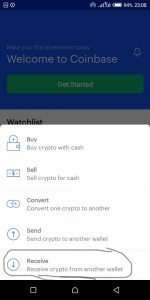 Click on Receive
Select Bitcoin Cash
Click here to claim your free 0.002Bch
Another free Bitcoin Cash Faucet worth mentioning is a telegram bot that gives you some task to do and rewards you with Bitcoin cash. The tasks include viewing websites, joining chats, and messaging other bots. You can click here to join.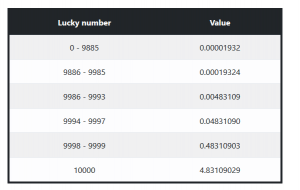 You can get free Litecoin hourly from this faucet. The minimum withdrawal is 0.001 Ltc which is achievable within days. Follow the similar procedure above to get your Litecoin wallet address, the only difference is that you will choose Litecoin after step 2.
Click here to register
3. Free Bitcoin
Free Bitcoin is one of the most popular faucets, you claim few Bitcoin satoshi hourly, they have other features like Lottery, Multiply, etc,
Click here to join.
Ethereum is the second-largest cryptocurrency after Bitcoin, you can claim it hourly from this faucet.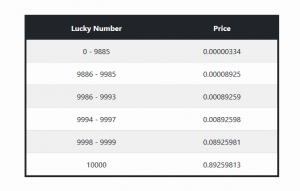 The Ether you will get will be small, but you will grow with time. Click Free Ethereum to join
Those are our top 4 picks, we will update the list soon.