In celebrating excellence and bravery, we will be looking at some unsung heroes from South Africa. This list will be updated from time to time; you can send us a suggested inclusion via the comment box. Let's begin:
South Africa is one of the leading countries in Africa in matters concerning development and infrastructure. Surprisingly it also harbors the most humble and hospitable citizens. The citizens are so resilient in everything they do. South Africa is also one of Africa's countries with the most brilliant minds, therefore having great people who are making big moves not only in South Africa but Africa at large.
This article aims to highlight some of the top unsung heroes in South Africa who truly deserve a standing ovation yet their efforts to change and impact humanity aren't dully recognized. I hope that this article positively impacts you to strive to be your brother's keeper so that we can all try to make Africa a better place for everyone.
Top 10 Unsung Heroes from South Africa
1. Niel Barnard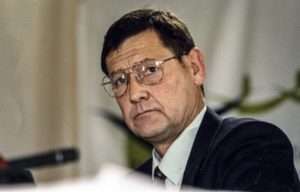 Niel Barnard whose real names are Lukas Daniel Barnard was a former notable head of South Africa's National Intelligence service. He was one of the individuals behind the scenes during the preparation for Nelson Mandela to assume the presidential seat. He also made an arrangement with former South African presidents, P.W. Botha and F.W de Klerk on how Nelson Mandela could be set free. He was on the frontline to champion Mandela's release from prison and his rise to political power. While Mandela was in prison, he was the one that enabled Mandela to be given suits and clothes that were befitting for a future leader. He also made arrangements that took place in a private residence near Mandela's prison, the agenda was to reach some agreement concerning Mandela's eventual release.
2. Allan Gray
Allan William Buchanan was a South African billionaire businessman and philanthropist. He was the founder of Allan Gray Investment Company, Allan Gray Orbis Foundation, and the Allan and Gill Gray-charitable Trust. He established the Allan Gray foundation in 2007 with 130 million dollars to offer bursaries and scholarships for talented South African high school students. As if that wasn't enough, Gray went ahead and donated his entire stake in his company to the Allan and Gill Gray Charitable Trust to be used for philanthropic purposes. He died of a heart attack in Bermuda on 10 November 2019. He will still live to be remembered for his good deeds in the African continent.
3. Francois Van Niekerk
Francois Van Niekerk is a businessman, mentor, and philanthropist. As a speaker, his unique, humorous and practical way of presenting speeches motivates and challenges people with life-changing results. He is also a trustee of Children with hearing loss. As the founder of an IT company, Metech Group, he established the Mergon Foundation Trust as soon as his company rose to its peak. He began transferring 30% of his company's shares to the foundation's trust. The transfer rose to 70%. Every project Mergon Foundation partakes in is funded by profits from shares gotten from Metech group of companies. The foundation has achieved several milestones that include; Training and equipping ministries, transforming communities, youth ministries, and scriptures. He has truly touched the lives of many South Africans.
4. Mark Shuttleworth
Mark Shuttleworth is a South African entrepreneur. He the founder of the Shuttleworth foundation that was established in January 2001 to provide funding for people engaged in social change.
5. Bonang Matheba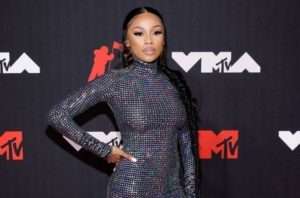 Bonang Matheba is one of the most outstanding South African TV presenters and a philanthropist. Matheba believes in enhancing the girl child education. She is the founder of The Bonang Matheba Bursary Fund which has had a significant global impact. She aims at providing 300 young ladies an opportunity for higher education come 2025. She has risen to be among Africa's most sought-after entertainment personalities and leading female social media influencer in Africa. Matheba is a radio presenter, TV presenter, and MC, Global citizen ambassador, and style icon. She was dubbed one of Forbes' 50 most powerful women in Africa.
6. Dario Gouveia
Dario Gouveia is undeniably one of the top youngest heroes in South Africa. Why is this so? Dario was one day in the car with his family heading home. He spotted a young boy kicking stones with his bare feet. He suddenly remembered he had a new pair of kicks that didn't fit him He asked his mother for permission to gift the young boy his shoes. On reaching home, Dario and his sister, Liana, were able to donate 14 pairs of their shoes to the young boy.
Later on, Dario wrote to everyone appealing to them to help him in collecting 1000 pairs of shoes for those who did not have them. After the letter went viral on social media, Dario had collected 1000 pairs of shoes in just two and a half weeks. The rest has been history. He started a sole2sole project where he collected 14,000 pairs of shoes in the first year. In 2019, they collected 13,000 pairs of shoes, and now the goal is to collect 50,000 pairs of shoes. Sole2sole now works with many organizations such as churches, orphanages, and unprivileged schools.
7. Hunter Mitchell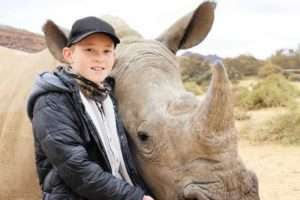 The young lad has proven to be one of  rhino's best protectors over the past couple of years. He has raised over R100, 000 for the care and support of an orphaned Rhino in the Western Cape called Ostina. He saw heartbreaking pictures of Ostina, as a calf, trying to survive the dangerous woods without its mother. This caught his attention and he began conducting a fundraising to support the Rhino successful.
8. Nkazimulo Zulu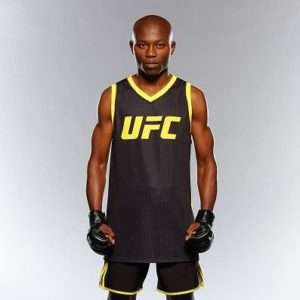 Nkazimulo is the current EFC Flyweight champion. His dedication and determination through the years have made him climb the ladder to this topmost coveted position. He is a hero today who isn't stopping anytime soon no matter what comes. He tries as much as possible to defend his title.
9. Gabriella Mogale
Gabriella saw the heartbreaking coverage of the Knysa fire. She felt a strong urge to do something that could prevent such an incident from happening ever again. She designed a fire-resistant shack pain. Her creativity made her come up with a shack that was mixed with recyclable substances for the interior, and cement-based paint for the exterior.
10. Abriella Bredell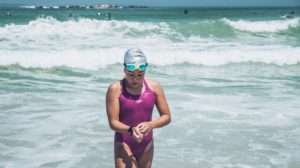 Abriella became the youngest individual to complete the swim from Robben Island to Cape Town. This is a record since she showed impeccable strength at such a young age to cross the storm-tossed Atlantic Ocean. It was an eight-kilometer journey to reach the land at Big Bay in Blouberg.
Conclusion.
A lesson earnt from the mentioned people above is that, make your investments based on what impact it will bring to humanity. Success will then find its way to your doorstep.