Africa is a continent of many cultures, most of which are projected in African movies, music, and in the way we relate to each other. Over the last decades, many African movies makers have tried to bring the struggle of Africans to the cinema, this they have done beautifully. From Nigeria to Ghana, South Africa, Kenya, etc, here is  our list of the top 10 African Movies you need to watch now.
Top 10 African Movies You Need to Watch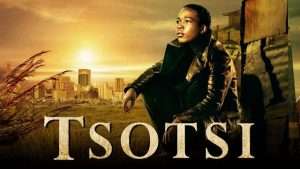 Set in Soweto, South Africa, this Oscar Award-winning movie is an adaptation of a novel by Athol Fugard titled Tsotsi.
The Movie is centered on a 19 years-old boy (Tsotsi) who deals on drugs and steals in order to survive. Toughened by the hard life in the society, he turned off his feelings and embraced the crime world. But his road to redemption started when he hijacked a car and finds a baby inside the car. His relationship with this baby which he decides to keep, reminded him of his tragic childhood and eventually gave him a new insight on life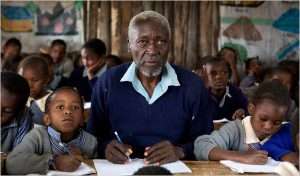 This Durban International Film Festival audience award winner is based on a true-life story of a Kenyan Farmer, Kimani Maruge who enrolled in school at the age of 84. Burden by the desire to learn how to read and write, Kimani Maruge with the help of the headteacher, Jane Obinchu fought strong opposition from teachers and parents to make his dream a reality.
The Boy Who Harnessed the Wind is a story of a 14 years-old boy who was inspired by a science book to save his community. After the community was hit by drought which leads to Hunger and starvation. The movie mirrors the power of education, passion, and love for humanity.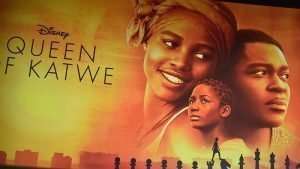 Queen of Katwe centers on a struggle of 10 years-old girl living and surviving in a slum in Kampala, Uganda. She together with her younger brother helps the mother to sell maize in the market, but her story change when she was introduced to the game of chess. Her curiosity and interest in the game help her to become a top player and earned her victory at the World Chess Olympiads.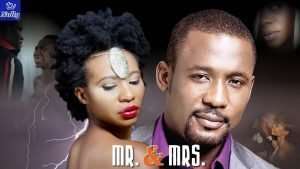 Mr. and Mrs is a Nigerian romantic movie that is based on the struggle of Marriage. The movie depicts a rich son of a Petroleum Minister, Kenneth Abah who treats his wife, Susan Abah like a maid. His treatment extends to Susan's family who he labeled as a poor family. Susan struggles to cope and her eventual decision to put up a little drama makes the movie very interesting.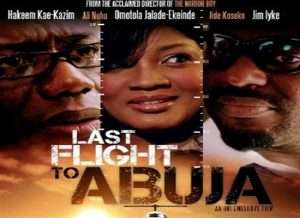 The Last Flight to Abuja is a deeply emotional movie of ordinary Nigerians whose flight experience a mid-air difficulties, this distressful situation unravel some twist as they sense their final moments in life.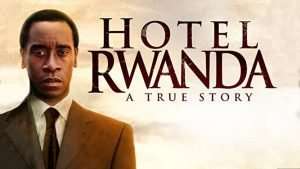 Set during the Rwandan genocide, Hotel Rwandan depicts a story of a hotel manager who struggles to save the lives of his family members and many other refugees in Hôtel des Mille Collines during the genocide. It's a story of grit, emotion and determination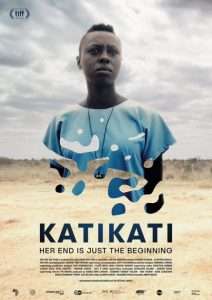 Kati Kati won the 2016 Toronto International Film Festival Prize of the International Federation of Film Critics for the Discovery programme.
it's a movie that mirrors the afterlife. A young lady finds herself in the middle of the wilderness, with no memory of her life or death. She was told that she was dead when she arrived at a nearby village (Kati Kati). The situation made her understand that death was just the beginning of another life and everyone at Kati Kati carries the burden of their former life.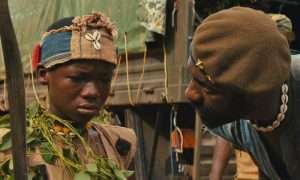 Set in Ghana, Beast of no nation is based on a 2005 novel by a Nigerian American Author and Medical Doctor, Uzodinma Iweala. The movie follows the story of a young boy Agu who was forced to become a child soldier. From losing his family during the war to the devastating effect of war, Agu passed through some trying time and his heart was toughened to unleash brutality on people as the rebel force march on to claim territories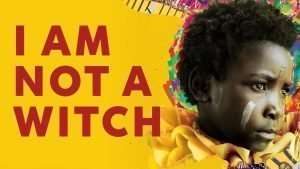 I am not a witch is a story of an 8 years-old girl who was accused of being a witch following a banal incident at a village, she was found guilty and send on exile to the witch camp. It's a story that projects the cost of injustice in most of African Society.
Worthy of Mention:
Waiting For Happiness (2002)
Divine Carcass (1988)
Viva Riva! (2010)
Ali Zaoua: Prince of the Streets (2010)
Sounds of Sand (2006)
The Forgotten Kingdom (2013)
Where The Road Runs Out (2014)
Teza (2008)
Ezra(2007)
The Cursed Ones (2015)
Rafiki (2018)
Taste of Rain(2012)
Neria (1993)
The Gods Must Be Crazy (1980)
Black Girl (1966)