Investing in the Forex market is highly risky and extremely volatile. One of the things I learnt very early in my trading journey is the power of identifying a forex asset to trade. Identifying one or two Forex asset to trade at a time gives me the power to study the asset in-depth, understand all the key levels and developed a strategy that has helped me over the years to pick only high probability trades.
Learn the Secret of Forex Trading, Click here to download a free e-book now
Common Mistakes Most Forex Traders make
Below are two common mistakes you should avoid, if you want to be successful in the market:
1. Analyzing all Tradable pairs in the market
One of the common mistakes most Forex traders make is trying to analyze all the assets in the Forex market at once instead of focusing their energy in just 2 or 3. When you work on analyzing all the asset in the market, you will miss out the opportunity of focusing and mastering one tradable asset which can give you maximum returns on your equity.
As a rule of thumb, my advice to new traders and struggling traders is: "Focus and master one forex asset, then you will enjoy the market"
2. The Choice of Forex Brokerage
Choosing a good broker is very vital to your success as a trader. If you are unlucky to start your trading career with a broker that has a wide spread in the night, high swap rate and slow deposit and withdrawal options you will struggle in the market.
Personally, I am using Deriv as my broker, and their deposit and withdrawal process are almost instant which means if run close to a margin call, I can easily reach out to their payment agent to top up my account immediately.
What ever broker you choose as your gateway to the forex make sure they are responsive, their withdrawal and deposit options are almost instant, and if they provide 24/7 assets for you to trade like Deriv it is an added advantage.
Don't be left out, Open a free trading account now by clicking here
The Best Forex Asset to Trade in 2023
My best forex asset so far this year is offered by Deriv and they call it Volatility 25 (1s) or V25 (1s) in short. Let me share some screenshot of a result with the asset on an account of $21.03 within one hours with minimal lot size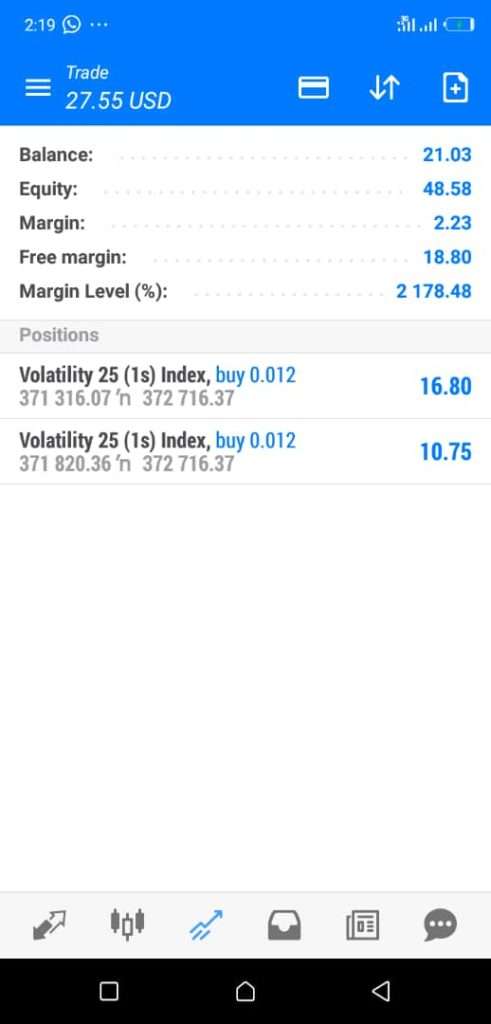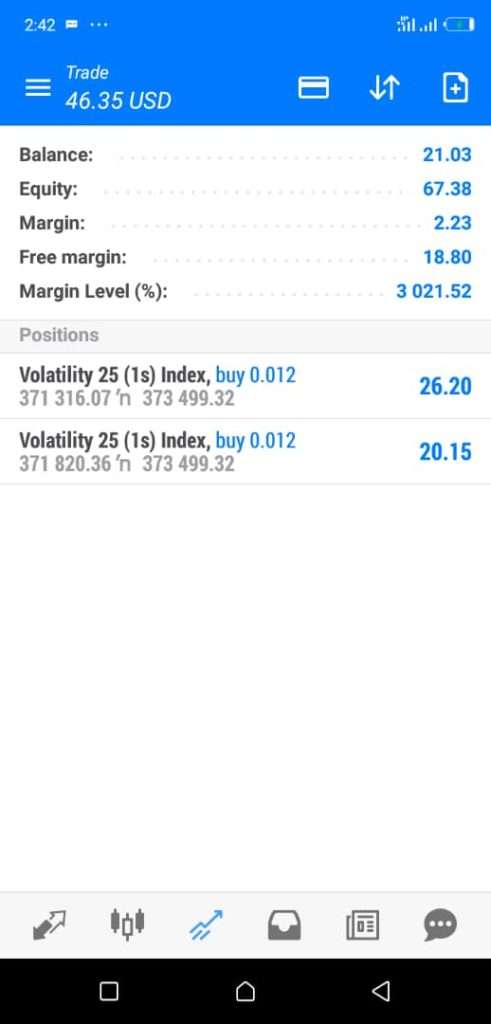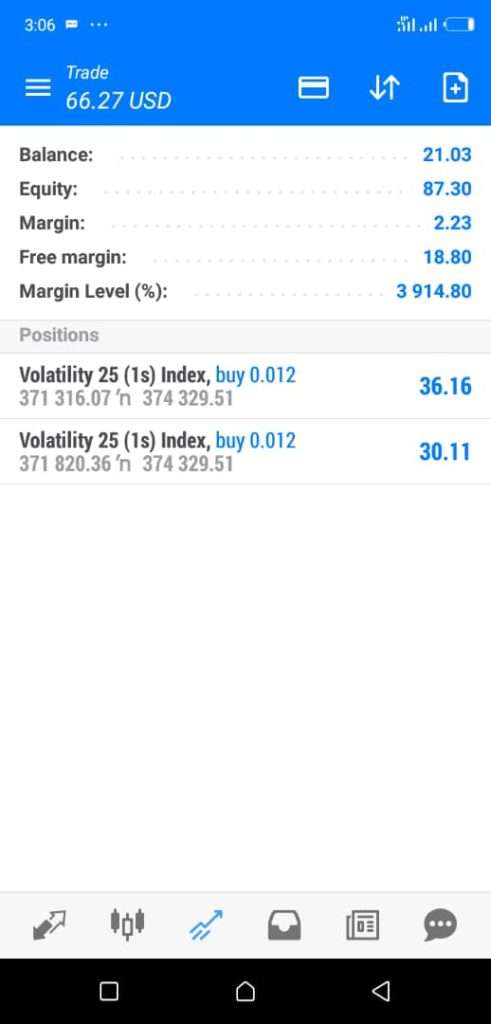 The trade was finally close at an equity of $125 in less than 3 hours with over 200% returns on the investment.
My Strategy behind the V25 (1s) results
Let me be very frank, the reason I have great success in trading is because I am trading just 3 different asset.  I focus more on V25 (1s) because I truly understand the market, I know all the key levels and I can easily predict what happens at each key level.
I identify key levels with reference to  market structure, support and resistance and trendlines. I am not a fan of fancy indicators. Once I have marked my key levels, I monitor those levels careful to see price action reaction once it get there. It's the reaction of price action that will decide my move in the market.
What you should do
Pick one tradable asset as your best forex asset for 2023
Mark all key levels with the help of market structure, trendlines, support and resistance.
Then monitor those points over time to see their reaction once price action get there.
Based on their reactions, develop a strategy for the market and use your demo to try it out
If you don't get a clear strategy don't go over to your real account.
Your success in the market depends on the strength of your strategy
Don't enter a trade if there is no market structure to back it up.
Make your choice asset your friend, study to understand the movement of price action and you will enjoy the market