In the last 10 years, most Kenyans have danced to a tune they didn't love. As a result, they are ready for  Kenya's next General election. Like any other civilized society on planet earth, Kenyans crave good for leadership, that is while the next general election is very Important.
While some Kenyans are still basking in the disappointment from the past, many salaried incumbents are back after five years of self-exile. The common Mwananchi doesn't even remember who got elected into parliament, only for the fifty shillings  'she' was given while scrambling in a line on a dusty, mud, murram road deep in the village. I'm sure Mwananchi is so sick of bad leadership, and 'she's' not capable of pulling a gun, or a machete to raise a leader. Instead, she has constitutional power in democracy to elect her desired leader come August 2022.
Anyway, the most coveted political prize in Kenya is the Presidents office. Things will be hotter come 2022 considering that the current president's term is over and that he's set to retire. Hotter that Kenyans are having a diversified list of aspiring presidents, and that a larger percentage of youth will be voting. So, today we will dive into the profile of Presidential aspirant turning tides in Kenya's next general election.
Presidential Aspirants turning tides in Kenya's next General election
Here are Presidential Aspirants turning tides in Kenya's next General election
The former prime minister is the oldest bull in the presidential pitch. Since 1997, Raila has been contesting for presidency fruitlessly except for 2002 when he didn't and supported Mwai Kibaki. He is considered as the father of democracy and referendums.
He is the Orange Democratic movement's leader. Raila was born on the 7th of January, 1945. Raila's agenda for his fifth presidential bid includes fighting corruption, improving health care, among other lofty goals for reviving Kenya's economy.
Raila has been an opposition supremo since 2005, and in this last attempt to clinch the presidency he claims to have received leadership requests from unanimous Kenyans named Azimio la Umoja. "On this tenth day of December 2021, I Raila Amolo Odinga, having been faithful and committed to building a national, democratic, and progressive Kenya in our lifetime, having worked with many patriotic Kenyans to achieve this goal, I do hereby accept to present myself as a presidential candidate at the Presidential Election on 9th of August 2022 following the request and unanimous decision by this Azimio la Umoja," declared Raila.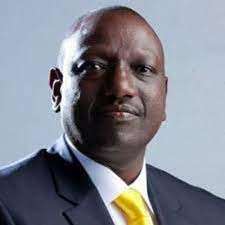 Kenya's Deputy president, William Samoei Ruto is set to square out with Raila Odinga come 2022. It is no secret that he and Raila are the closest contestants to winning the presidential elections. Ruto was born on 21st December 1966. He is an inspirational story to many as he comes from humble beginnings.
Ruto has participated in more fundraising events than any other Kenyan politician. He is the founder of the United Democratic Alliance, whose slogan is "Kazi ni Kazi," which translates to "Every hustle counts." The party stresses the importance of labor, and its primary manifestos are concentrated on the creation of new work opportunities. Ruto also has a bottom-up economic model, suggesting that he handles national issues pragmatically rather than academically. Every Kenyan has the right to run for president, and 2022 will be a two-horse fight between Ruto and Raila.
 Musalia Mudavadi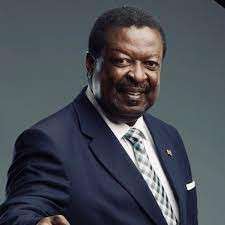 Musalia Mudavadi better known as Wycliffe served as the seventh Vice president of Kenya. He also deputized Raila Odinga when he was Kenya's prime minister before he resigned to vie for the presidential race. Mudavadi as a statesman has also been a minister consecutively for Supplies and Marketing, Finance, Information Transport, and Communication, and Transport and Communication before he became the vice president to the late Daniel Moi. He was born on September 21, 1960.
Musalia's unparalleled expertise in government positions demonstrates what a superb president he can be. Fame and political maneuverings may work against his ambition to become Kenya's President. His newest political organization, One Kenya Alliance, which comprised of four separate political bigwigs, has long been a political danger to the Azimio la Umoja Alliance and the United Democratic Alliance.
Mukhisa Kituyi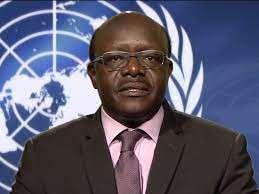 Dr. Mukhisa Kituyi is a former United Nations Conference on Trade and development secretary-general. He has also served Kenya's cabinet from 2002 to 2007 as the Minister of Trade and Industry. Mukhisa was born on October 20th, 1956.
Mukhisa has been a member of Parliament three times. He has also held important roles such as Chief Executive Officer of the Kenya Institute of Governance, and Chief whip. Mukhisa resigned from his UN post to run for president.
Jimi Richard Wanjigi is a Kenyan businessman turned political strategist. He is the CEO of Kwacha companies that deal with agri-businesses, real estate, financial services, and industries among others. Wanjigi's turn towards elective politics is a big surprise to those who used to know him as a quiet political strategist who has once worked with Raila and Uhuru. Jimmy Wanjigi was born in 1962.
Jimmy's declared his bid to run for the presidency on an Orange Democratic movement ticket. Jimmy is also an inspiration to many as he started one of the first garbage collection services in Kenya after he finished university education at 20 years old.
Alfred Mutua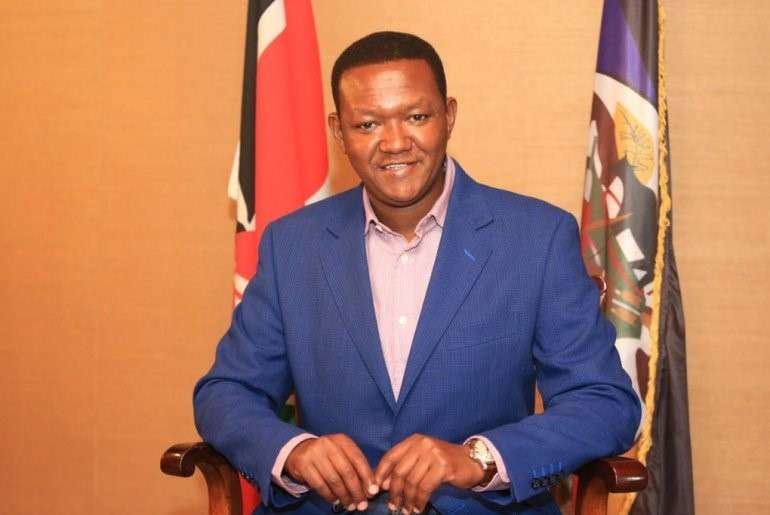 Alfred Mutua is a one-of-a-kind Kenyan politician who has captured political headlines in Kenya. He was born on 22nd August 1970. He would probably be among the youngest people to vie for the presidency. In my own opinion, Alfred Mutua is the leader Kenya wants. Alfred won the 2021 best African Governors.
Alfred Mutua's county, Machakos is one of the most recently developed counties across Kenya. Mutua resigned as a government spokesman to vie for the gubernatorial race in Machakos. Mutua launched his political party in August 2016 called "Maendeleo Chap Chap,"  which translates to quick development.
Baseline
While all of these summarized tales represent the genuine mood of an electioneering time in Kenya. It's important to remember that Kenya's political battlefield has always been a game of ethnicity.
According to speculations, Kenya has attracted 6 million new voters for the 2022 elections, the majority of them are young people. Youths who speak more of the native language and are more knowledgeable of the condition of events in Kenya than their elders. The economic situation in Kenya is a common enemy to her citizens. I wish Kenya a peaceful, free, and fair election.
Other presidential Aspirants include Ekuro Okot, Abduba Dida, Kalonzo Musyoka, among many others.