Are you tired of working a 9-5? Do you crave financial freedom? Want to be your boss? Then it's high time you consider starting a real estate business in Africa.
The real estate market in Africa is one of the most valued industries in Africa. In 2020 alone, real estate projects worth over $149 billion were launched. Many dollar-millionaires are now emerging from owning real estate companies all over Africa and you too can be among them.
In this article, I'll share with you the steps to starting and growing your own real estate business in Africa. So, without further ado, let's jump right into it.
How to Start, Grow, and manage a Real Estate Business in Africa
What is a Real Estate Business?
A real estate business can be termed as a business dealing with buying, selling, management, of real estate properties. nycbar.org terms real estate as "land plus anything growing on it, attached to it or erected on it, including man-made objects, such as buildings, structures, roads, sewers, and fences."
All features on a real estate are immovable from their location which sets it apart from personal properties such as cars, art, furniture, etc.
A real estate business is considered one of the best business ventures according to a recent study report. The research showed that Africa's real estate projects were valued at US$143 billion in the 2020 financial year report.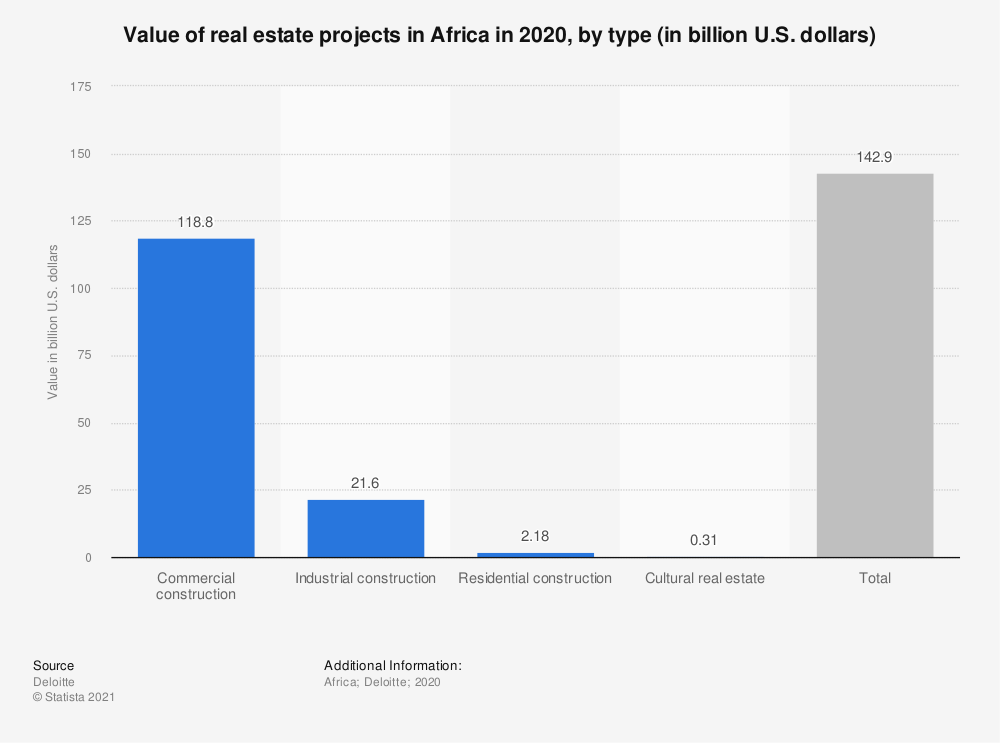 Starting commercial real estate isn't work in the park. There's a lot of blood, sweat, and tears that go into making it a profitable business. But with this simple blueprint, you'll be a step further into starting your real estate business in Africa.
How to Start a Real Estate Business?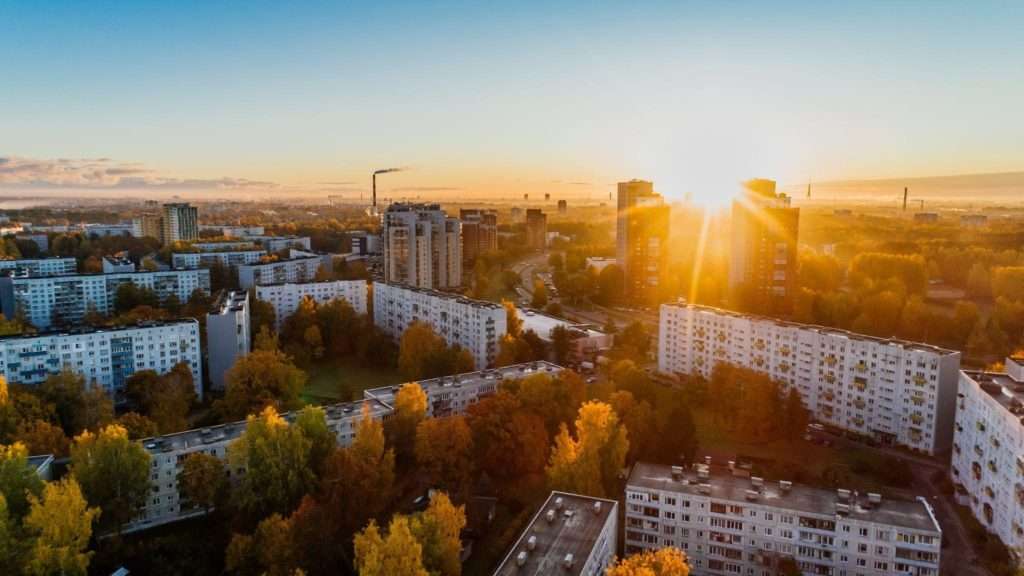 Just like any other business, starting a real estate business requires long hours of research and creating a well-laid-out plan. I have seen many real estate investors exiting the market due to demoralization, poor management of funds, and lack of clients.
But that shouldn't even bring second thoughts on whether to invest or not. Because I'll gladly show you insights on starting your real estate business in Africa.
Let's dive in!
Identify your business goals
Before you jump into this competitive market, take time to identify
your goals. Write down your personal, professional, and financial goals. For example, ask yourself where you plan to get in the next five years or how many clients you intend to have in the next five years. Then plan actionable steps to reach your goals. Having goals helps you remain focused in the real estate business.
Business goals have the following benefits:
Employees remain on the same page with the company's goals
Ensures that your real estate business is headed in the right direction
It is a way of measuring the business' success.
TIP: When identifying your goals, ensure they are not only relevant but also achievable. For example, it will be unwise for you to aim at 1000+ clients with only 3 acres of land.
Conduct Research
Good research about the market is very essential for closing better deals. If your want to start a real estate business in Africa, then it's prudent that you carry out in-depth research about other top real estate companies.
Research about neighborhood amenities, rental prices, and even the average house prices. Don't limit your research to your current location. Analyze how real estates companies outside your country are carrying out their marketing/advertisement.
To do this, you can look for a mentor, attend networking events, or dive into online research.
TIP: The more research you conduct, the more creative you'll get towards crafting a meticulous business plan.
Assess your finances
One common misconception about real estate is that you need big bucks to get your feet in. Yet you can launch your business without any money down. Nonetheless, you still have to access your financial standing. This will help you answer questions asked by a lender on your financial history.
If you don't have a lot of money, there are a lot of ways in which you can fund your real estate business in Africa. The most common is non-traditional funding methods such as crowdfunding, business partnerships, and private money lenders. Further, government loan mortgages and financial institutions are good sources of funding.
You should familiarize yourself with various funding options as soon as possible. That way, you'll be able to follow the right channel of funding once your business is up and running.
Develop your Business Strategy
Once your goals and objectives are in place, it's time to craft your business strategy. Growing a real estate business in Africa might involve a strategy of reaching out to prospects. For you to succeed, you must have a strategy that lies with your goals, objectives, and vision.
Start a Real Estate LLC
A Limited Liability Company (LLC) refers to a business entity that operates on its own without interfering with the owner's finances or property. This means that in the event your real estate business runs into debt, it won't affect your finances in any way.
In Africa, the procedure of registering a real estate as an LLC may vary depending on your country. However, the procedure is somewhat just the same:
Select a unique business name
File an article of organization with your country
Create an operation agreement
Appoint a registered agent
Apply for an Employer Identification Number
Pay Filing Fees (depending on your country)
Pay Taxes
There might still be other licenses that may be required to start a real estate company. Check with your respective company before operation to avoid running an illegal business entity.
Create a Marketing Plan
Now that everything is in place, it's time to prospect. A marketing plan doesn't necessarily have to be complicated. It's the consistency that matters. At this stage is where you'll also want to come up with an outstanding logo for the real estate business, values, and a mission statement.
In the first few months of operation, most of your clients will come from your direct contacts.
Here is what Dan Spransy- broker & owner of Realty Executive Cooper Spransy has to say about reaching out to prospects, "When starting, your friends and family will almost always be your most immediate source of business. Statistically, about 14% of the population moves each year. As an example, if you have around 100 to 200 contacts on your cellphone, that means 15 to 30 of them will move this year alone. If you focus on letting your contacts know that you're in real estate, you're likely to get many more leads and successful outcomes. Just think—all those times making small talk while waiting to pick up your kids from after-school activities could pay off!"
You can also reach out to potential clients through direct mail, e-mail campaigns, social media, networking, and bandit signs.
Build a Website
Having a website is one way to increase your online presence. A report showed that most home buyers look for property on the internet even before reaching out to a real estate company. This shows why having a website that drives traffic can increase your sales right from the beginning.  You can create a website using sites like  WordPress, Wix, and Squarespace.
You can then optimize your site to drive in more traffic that converts to clients. Moreover, you can have an E-mail box on your site where prospects can fill in their email addresses which will further increase your e-mail marketing campaigns.
For your website to drive more traffic, you can post regular blogs that are not only educative but also inspirational. For example, you might share tips on how your homebuyers can make their apartment look expensive or what to look out for in a location when hunting for a house. Those are just a few blog ideas. Research more on what potential homebuyers desire and create relevant content that will drive them to your website.
Keep up with Leads
Once you launch several marketing campaigns, you have to follow up on those leads. Whether they lead turn into clients or not, a prompt response might create the right impression for your leads. They might present a lucrative business deal in the future.
To keep up with your leads, adopt a Customer Relationship Management System (CRM). It's an effective tool that helps manage your marketing campaigns and leads without any hassle.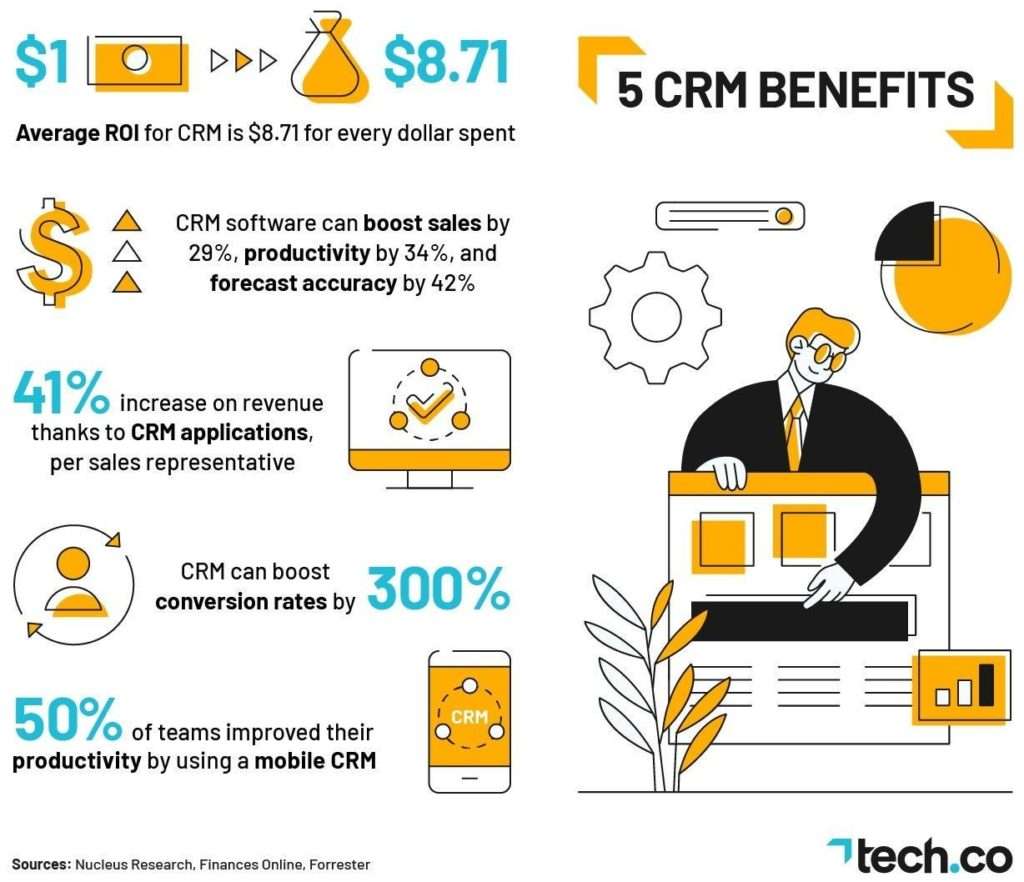 Types of Real Estate Business
Here is an example of various real estate businesses:
Wholesaler
Fix and Flop
Vacation Property Owner
Real Estate Developer
Real Estate Bird Dog
Home Inspector
Real Estate Broker
Home Stager
Hard Money Lender
Home Maintenance Provider
These are just some of the niches in the real estate business. Just find the right fit and work towards becoming the best in that niche.
Final Thoughts
Real estate is one of the most profitable business ventures in Africa currently. But that doesn't mean that every investor makes a huge killing in this space. The good news is that with realistic goals, a clear vision, and adequate planning, you can start and grow a profitable real estate business in Africa.