As an essential part of life, many people find laundry as the least favorable household chore. In this guide, we will explore how to start a laundry business in Africa.
Before you can venture into laundry or any other business and make sustainable income you have to fully understand the business and develop a suitable business plan for it. Aside from the advantage that a small business like Laundry has which is low capital, the business if done properly can give you a door way to sustainable wealth.
Learn the Secret of Forex Trading, Click here to download a free e-book now
How to Start a Laundry Business in Africa
In this article, we are going to look at a step by step guide on How to Start a laundry business in Africa.
Laundry Business: Brief history and Discussion
Only very few people took the laundry business seriously in the late 1980s. It was primarily carried out by the elderly who needed a means of surviving. Then, the majority ran this laundry business at home, this made it less profitable. However, things have changed as the world has evolved.
With Africa's population growing every year and most people being extremely busy at work, the laundry business has been taken very seriously. An average individual gets up early in the morning and returns home late at night. Saturdays and Sundays are the only days available for work. Even on Sunday, however, there are various things to attend to. It's difficult to find enough time to wash clothes because of the tight schedule. That's where the laundry service comes in handy.
In a similar vein, everyone enjoys wearing clean, ironed clothing, especially when going out for work or special occasions. As a result, a dry cleaner will always be required. It is a vital enterprise.
For any serious entrepreneur, the laundry service is a very lucrative and profitable venture. The laundry business is simple to start but has high profitability, and the best part is that it can be started with no money (I mean, even if you don't have a penny). You can start with home service. We'll get into that later, as well as how to start your own laundry business.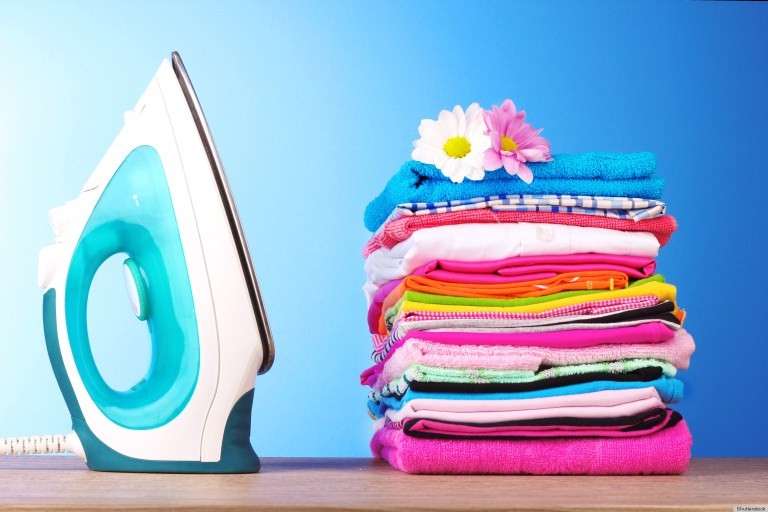 Laundry Business: Steps to Starting-up
1.    Identify a Suitable Location
The location of your laundry service business is critical to its success. The best locations are usually highly trafficked areas. Your client base would grow faster if your laundry business is located near a busy road, with a large signboard advertising your services.
Another important location is a private estate close to relaxation areas. The constant migration of people into these residential areas would make them more aware of your business and increase your customer base.
2.    Buy Dry Cleaning Equipment
The equipment you purchase will be determined by the scale on which you intend to operate. If you do not have the funds to purchase the larger pieces of equipment, you can purchase what you can and start small. If you cannot afford a washing machine, you can choose to wash by hand and then purchase ironing supplies, soaps, and other items.
The following items are required to start a laundry business:
Machines for washing clothes: There are various grades; choose the best one you can afford.
Power Generator: Because electricity is unreliable, you will require a good generator capable of transporting your equipment just in case.
Detergent for laundry: Buy the detergent that dry cleaners use, not just any detergent.
Washing Basins: It will be required to soak clothes and for other purposes.
Pressing Iron: A high-quality iron with versatile customization options for various materials.
Ironing table: A place where you can iron your clothes comfortably.
Conveyor for Clothes: This is where you hang your clothes. Hire a carpenter to build one for you.
Water Reservoir: You'll need a water source. If there is no water available, you can purchase a tank and store water.
Starch: Many customers will request it to add beauty to their clothing.
Shelves: Shelves are required to keep the ironed and packaged cloth in order.
Nylon and tags: Nylon will be required to package the ironed clothes. You'll also need tags to label the clothes so they don't get mixed up.
3.     Register your Business
Running a laundry business necessitates the registration and the acquisition of certain permits. However, this will be highly dependent on location.
You may be required to pay levies depending on your location. Such as the government levy and all that. Make inquiries and ensure you settle everything to avoid any disruptions in the operation of your laundry business.
4.    Set price List for Laundry
You don't want people running away even before they get to know how good your business is.
There are usually different prices for clothes depending on their dirtiness, thickness and sensitivity. The price of washing a pair of jeans-trouser is different from the price of washing normal trousers material. The price for washing and steaming suits are also different from the price of washing native clothes.
However, the best recommendation is to bring your price down to attract customers because everyone wants goods services at cheaper rates.
5.    Promote your business
You should concentrate on marketing your company. It is what will bring customers to you and, as a result, help you make money. Don't ignore it; put a lot of effort into marketing. You can provide discounts and promotions. People love discounts, so give one away. The use of social media would also promote business because people get information faster on the internet than through other media. Go to offices and inform employees of your services, as the majority are likely too busy to look for dry cleaners on their own.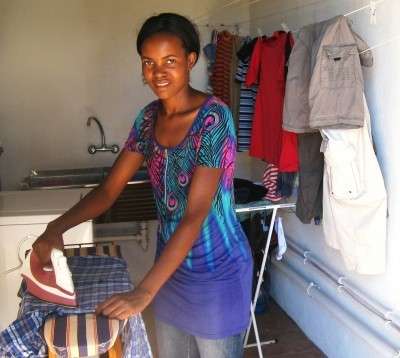 Starting a laundry business with no capital
If the cost of starting a laundry business and the equipment required to start a laundry business are expensive for your account balance, you can still start with no money.
You can start small and work your way up to running a full-fledged laundry business. Starting a laundry business on the cheap entails moving from house to house and doing the laundry and ironing. Your customers provide everything you need, including water, soap, and basins.
This was once very common in wealthy neighborhoods. It is common in high-end establishments in Nigeria. People go out on weekends to do people's laundry and ironing for a living.
You only need to package yourself. Make contact with people. Families with both parents working should be your target. Offer to come over to their house on the weekend or any other day to wash and iron their clothes. Customers will tell others about you as you gain customers.
Many people prefer this because it occurs at their home and their clothes will not be misplaced in a laundry facility.