Everyone should be on Ysense. Because we all have something to say. Ysense is a platform that is loaded with series of offers which anyone can explore to make cool cash. In this article, we will look at how you can register and make  money on Ysense.
What is YSense
As an online rewards website for those looking to earn extra money online from all over the world, Ysense is a brand that support market researchers and others who rely upon the power of consumers to grow their brand. Whether you take surveys, complete online tasks, or complete other offers, there's something for everyone to easily make money on Ysense.
How to Register on Ysense
Registering on Ysense is very easy and free. You can click here to register. Once you get to the registration page, fill the form provided with your valid information, submit and  head over to your email to click on the verification link and validate your email. After validating your email, you will be required to log in with your username and password.
Next is to complete your survey Profile. By completing the survey profile, you'll give Ysense a better idea of what surveys fit you best. The next step is to read up on a few tips and tricks from the pros in Ysense forum. Once you've completed these steps, you're all set to explore money making opportunities on Ysense
How to Make Money on Ysense
There are three ways to make money on Ysense. These include:
Completing Paid Survey
Completing Cash Offers
Referrals
Paid Surveys
You can earn money by taking free paid surveys on Ysense. You have to be invited before you can take part in any survey. This invitation is based on the information you provided on your profile during registration.
To make money from survey, you must answer all the survey questions provided, the reason you are given the opportunity to make money online with surveys is because the researchers need your valuable input. If you are not being honest, your answers may not be useful and Ysense may stop your from taking surveys.
So, be sure to take your time to read and respond to each survey question truthfully with accurate information.
Cash Offers
YSense provides you with the means to get cash offers simply by doing things you do on a daily schedule. E.g.,
Testing new services
Watching videos
Signing up for websites
Try out products for money
Download apps for money
There are many offer providers available on Ysense such as Persona.ly, Peanut Labs, AdGate, and Coupons. There is absolutely no charge to start participating in YSense Offer. You can participate in as many offers as possible.
Referrals
You can also make money on Ysense by sharing ySense with your friends and watch your earnings grow.
For each referral that becomes active on Ysense you will earn a signup commission of $0.10 or $0.30 depending on the location.
For every approved survey your referral complete you earn 20%* commission of what they earn for each survey.
How to Withdraw Money from Ysense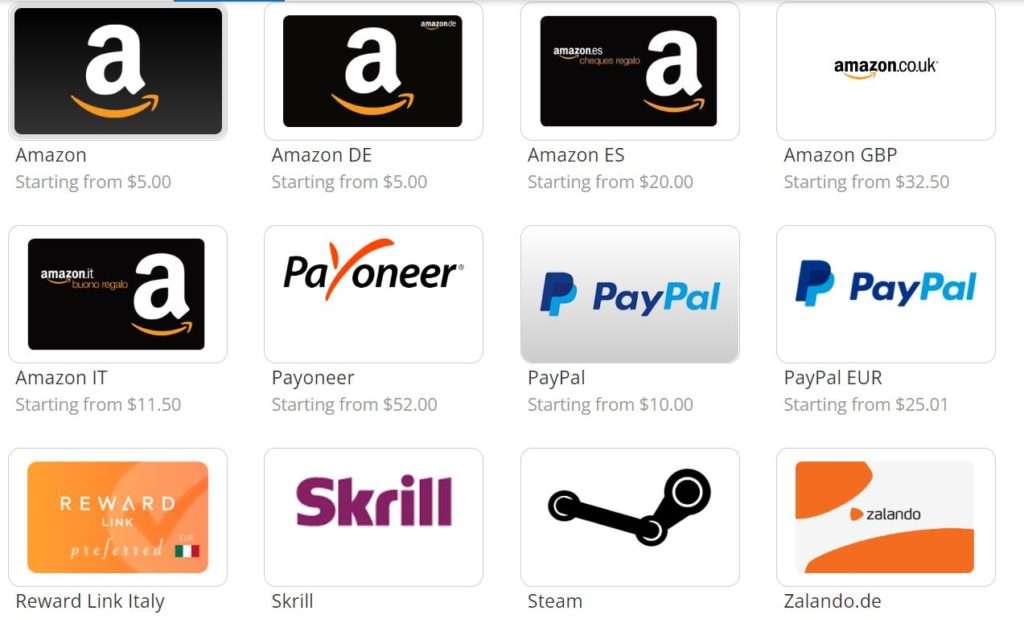 Once your money reach the payment threshold, you can cashout from Ysense via Amazon gift card, PayPal, Payoneer, Skrill, etc.,
Final Thoughts
It is important to note that Ysense is not a get rich quick scheme, but consistency will help you earn more money. For instance, if you complete your daily task you will earn some bonus.