Handicraft promotes a country's heritage by using local materials. It also helps people gain financial independence.  Tie/dye, Basket weaving, Pottery, and Mat-making are a few of the crafts that people in Africa engage in to make money. But, for this article, we will concentrate on how to make money from tie and dye business.
How to Make Money from Tie and Dye Business
What is tie and dye?
Tie and dye is a technique that involves folding, twisting, pleating, or crumpling fabric before binding it with string or rubber bands and applying dyes. Besides, Tie and dye requires changing the colour and clothing design, especially plain colored clothing, shoes, socks, and bags.
From research, the profit margin in tie and dye business can be as high as 75% of the investment. This is because the materials are locally available and mostly cheap; which means you can start the business with a small capital and grow into a multi-million empire with time.
Continue reading to learn how to make money from tie and dye business.
Steps you should follow:
Make Your Home Your Workshop
Sadly, many people who are into business exhaust their fortune looking for a shop. More so, they have few customers who patronize them, yet, they have to deduct the rent from the little money they earn. Well, I am not against getting a shop, but did you know that working from home, especially for a business like this, can save you money? You wouldn't even have to worry about the financial and emotional strain of paying shop rent.
Promotion and Publicity
Publicity is crucial for your business; you must promote your business to enhance sales. You can begin marketing your business even before production. Reach out to your network. You can print flyers and share them on social media. You can even create your website to promote your tie-dye business on a global scale. It's important to keep your website or social media page up to date.
In the same vein, to stay ahead of the competition, you could offer a discounted price on the product or make a promo. Participating in various trade fairs, handicraft shows, and flea markets is another way to market your product.
Improve Your Product's Quality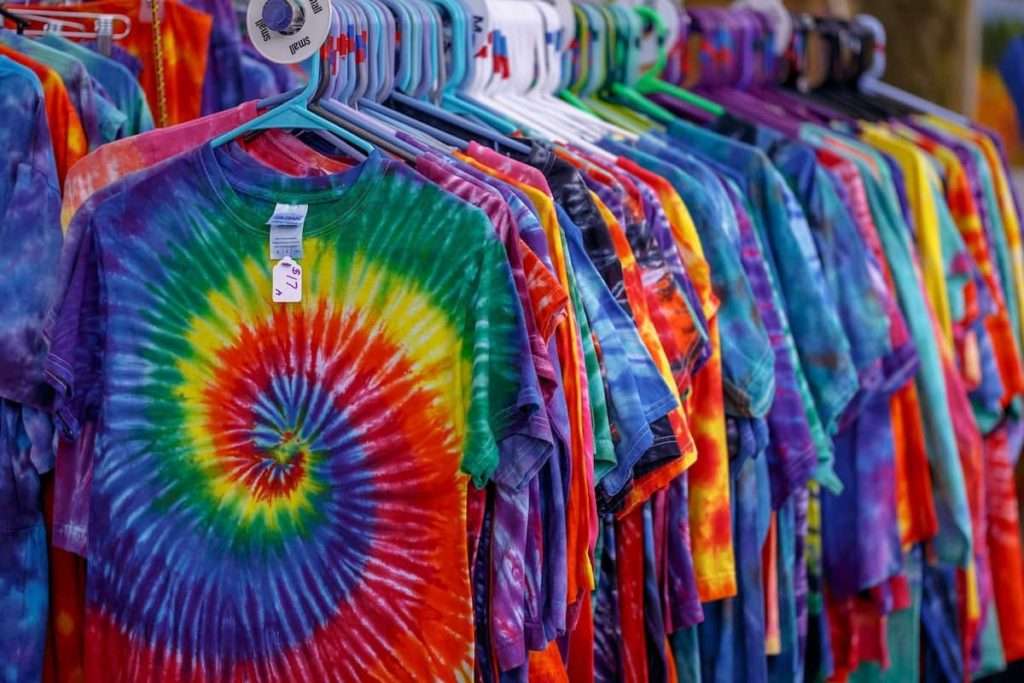 Making a high-quality product is essential. In the handicraft business, e.g., Tie and dye, your first sales might come from friends and family eager to support you. But, don't expect them to bring you a lot of business because a person can only buy a few shirts or shoes. Thus, produce high-quality work; so that when people see the product on them and inquire about the maker, users can confidently refer them to you. As a result, more sales and customers will come.
Be Creative and Innovative
How creative you are in the tie and dye business is the best segment that influences your profit. You can create various unique designs based on market demand or customer requests. You can use a variety of colour schemes, such as simple prime colours, plain, and indigo, to name a few.
You can also try out different experiments with the work from time to time and come up with unique and great results. For instance, I don't buy materials with popular designs, I prefer buying items that are uniquely designed; so that when I use them in the same space as others with similar materials, they will notice and recognize mine's uniqueness.
In Conclusion
The tie and dye business is profitable and competitive. But, your sense of fashion and creativity will always put you ahead of the competition. Adapting your tie and dye with your unique signature is an excellent way to promote your business.