Coronavirus was declared a worldwide pandemic by the World Health Organization (WHO) four months after it was discovered. The propagation of the viru had an impact on a large number of companies across the globe. Some businesses were shutdown temporary as a result of the limitations put in place in numerous nations. A large number of individuals lose their employment and their companies.
In these difficult economic times, establishing a sustainable business online is an appealing prospect. Whether they are affected by a pandemic or not, online companies may be a dependable source of revenue. Building a long-term company, on the other hand, maybe a difficult task. Here's how to build a sustainable business online.
How to Build a Sustainable Business Online
Start a Business with Your Core Values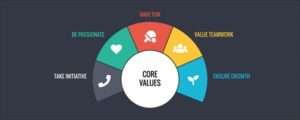 Your company will always be a part of who you are as a person. It is a natural extension of your personality and your fundamental beliefs. Building a sustainable business requires you to base your decisions on your values rather than others' to succeed. As long as your company represents who you are, running it will be simple since you will naturally provide what you believe in, and potential customers will be more inclined to do business with you. In order to establish a sustainable business, you must first earn the trust of your customers. A few company owners and entrepreneurs make it simple for their customers to get acquainted with them by sharing their personal narratives with the public on social media and through other online business marketing channels.
Be Flexible, Welcome Change
Possibly, you have some particular ambitions and objectives for your company. You may even have a clear picture in your mind's eye of how the business will appear in a few years. However, do not allow this vision to prevent you from adjusting to the new environment around you. Consider the potential of making a change to your company's structure or operations. are quite different from what they were when they first got off the ground.
You should examine any changes that might be made to your company in order for it to be profitable and "sustainable." Be adaptable and open to new possibilities. For example, if you own an interior decorating company that involves flooring, would it be possible to grow into the outdoor flooring market as well? Because many homeowners choose to utilise composite decking rather than wood decking to lay the groundwork for their gardens, adding this new addition to your list of services may be a game-changer.
Take Calculated Risks
Taking risks is a necessary aspect of running a sustainable business. The most successful and "sustainable business" owners, are those that are willing to take measured risks. What methods do you use to take measured risks? When taking a risk, it's important to first conduct some study. Consider all of the potential consequences of your choice, both good and negative; balance the likelihood of success against the effect of failure. Finally, learn to say no to certain chances when they present themselves.
Learn SEO
SEO is an abbreviation for Search Engine Optimization. SEO is the process of improving your website's rating, or how high it appears on search engines, by using a variety of methods and practices. The higher your website ranks in the search engines, the greater the number of individuals who will visit it. SEO not only helps to increase online traffic, but it also assists in converting those visitors into genuine consumers. It also contributes to the development of brand awareness.
If you do not have any prior experience in internet marketing, learning this new talent may indeed take a significant amount of time, time that you would otherwise devote to operating your company. If this is the case, your best option is to engage a reputable search engine optimization firm to assist you
Formulate and Update Your Business Strategy
It would be best if you had a business strategy before starting your online business venture. It entails establishing your objectives. A business plan is also utilised to track your progress and make any required adjustments to your operations.
Assuming that you have already developed some business plans for your start-up, be sure to monitor and assess your progress regularly. Continue to set objectives for your organisation. Include objectives for the short term, the medium term, and the long term in your business strategy in order to build a sustainable business.
Reach Out To Your Audience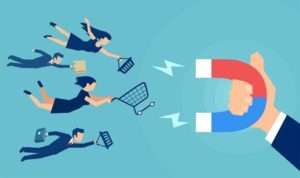 You have to reach out to your target audience if you want to develop a sustainable business online. You can do this by communicating with them in a variety of ways (Social Media, newsletters, one-on-one feedback meeting). Keeping in touch with past customers is also essential. Make sure that people see you as a top-tier option for the service or product you are providing. To keep them updated, you may send out newsletters regularly via email marketing or other kinds of retargeting marketing. If you maintain open lines of contact with your customers, you will feel more confident in your ability to solicit recommendations and testimonials. It's also essential to express appreciation in as many ways as you can.
Continue To Expand Your Expertise
It may be beneficial to have specialized knowledge in some situations. By extending your offerings, a business, on the other hand, has more possibilities to develop and thrive. By expanding your services, you can provide additional choices to your consumers while also catering to many individuals. Before growing your business, though, be certain that your company is equipped to do so. When it comes to the growth and development of your company, preparation and planning are essential.
Add products that encourage sustainability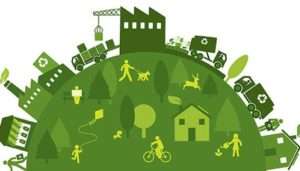 One way to make "sustainability" a key part of your business is to include "sustainability-focused" products in your offerings. This is especially important because a growing market of customers is interested in purchasing such products.
This may include developing more environmentally friendly alternatives to current goods or finding solutions to issues that enable people to live more "sustainably." For example, LARQ is a business that manufactures self-cleaning water bottles that are nonetheless visually appealing in order to encourage more people to avoid using single-use plastics in their daily lives. In addition, LARQ contributes a part of its profits to 1 percent for the Planet, which benefits the environment and helps the organisation achieve its sustainability goal.
Do research
Businesses who are just superficially interested in "sustainability" will pursue whatever mainstream eco-friendly methods are currently popular in the marketplace. Typically, this will be utilised as part of their marketing plan to increase brand equity and increase the number of customers who purchase their products. On the other hand, this kind of activity is usually done more as a means of checking the "sustainable" box than as part of a whole "sustainability strategy." In order to make informed decisions, businesses must evaluate all of the factors involved in the decision-making process, including sustainability specialists and life cycle analysis (LCA) technologies.
The Bottom Line
Finally, put your efforts towards developing digital assets such as goods, memberships, and email databases. These elements will assist you in developing a sustainable business strategy. Never depend on third parties that do not have ownership of your customer's connection. Planning ahead of time and putting in the necessary effort early on can assist you in building a sustainable business online.