Fasta loan is an NCR accredited registered credit provider with the purpose of providing South African Consumers access to simple and quick financial resources anytime and anywhere. 
Fasta loan offer quick loans which you can use for various purposes ranging from, rental payments, health emergencies to other personal needs.
How does Fasta Loan works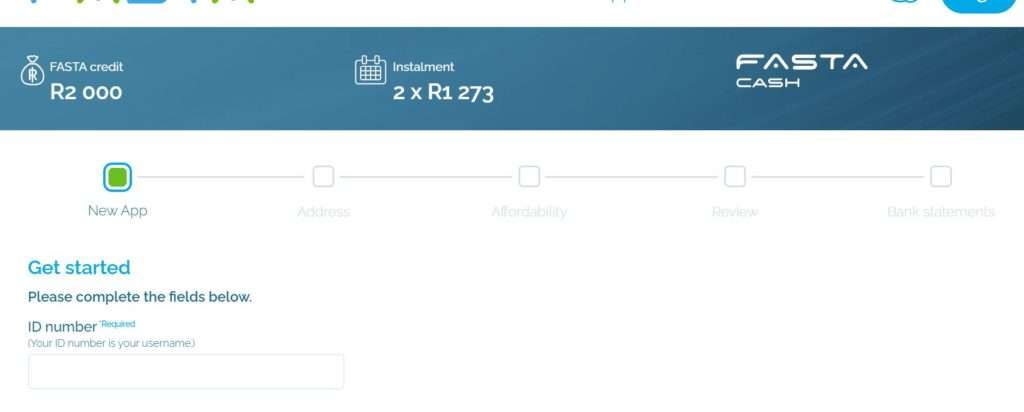 Fasta application process is entirely online. It is fast, secure, simple and easy to use, offering clients up to R8000 repaid over 4 months. You can register for Fasta loan by clicking here , you will be required to provide your South Africa Identification number, your address, and bank statement. After application, your funds is credited to you within minutes after your application approval.
Fasta instant Credits offering
Fasta has 3 instant credits offers that you can explore to solve your financial needs. These 3 different instant credit offering can be used via various platform which will be highlighted as we go on. These fasta loan instant credits offering include:
Fasta card
Fasta Cash
Fasta checkout
Fasta card
For Fasta card, you will get a credit enabled virtual card which you can spend online anywhere master card is accepted in South Africa  and in-store using Snapscan and Zapper via Vodapay
Fasta Cash
For Fasta cash, the cash is paid directly to your bank account and you can use it immediately to solve your financial needs
Fasta Checkout
For Fasta checkout, You will be given credit which you can use to purchase anything at Fasta loan participating retailers. You can equally get an invoicing solution like  zintego.com to track your spending.
What do I need to apply?
A valid South Africa ID Number
You must be 18 years of Age
Have access to Internet banking
Verifiable income source for the last 90 days before your loan application
How to repay your loan
Repaying your loan is very easy and the repayment process can be done in 4 installment or more within a period of 3 months