Female entrepreneurs are inspirational, their stories makes me happy. As a woman, I have faced many hurdles in my entrepreneurial journey, I have made progress and I owe many aspiring entrepreneurs my success story.
One of the lessons I've learned as a female entrepreneur is that you have to define your target market first before even starting your business. Because developing a brand without putting your customers or client at the center is a recipe for failure.
When I started my Food Vendor business, I wanted to help University Students who were finding it difficult to get quality food at a cheap rate. As an undergraduate, it was very easy to get a spot in the school and my friends were very ready to help.
So I develop a business model that allows people to make their orders, pay and get a schedule for their meal. Within a week, we had over 100 subscription, and there was a need to expand the model to accommodate other restaurants who were operating in the School premises. Most of them sign up to become our partners, others who didn't sign up ran out of customers after a month.
Our model was simple, we offer a package that allow students to subscribe to food for a week or month based on their own budget and we manage their budget to give them quality food.
Now I am also into fashion, and I am planning on employing close to 20 fashion designers by the end of 2021, this will not have being possible without the inspiration I get from these successful female entrepreneurs. Recently, I noticed a very good fashion shop online: punkrave store; you should check them out. I am also planning on building a good fashion market in Africa.
If you are an entrepreneur or an aspiring entrepreneur, let my story and that of these 7 successful female entrepreneurs inspire you to do more and become more
7 Female entrepreneurs who are shaping the business World in Africa
1. Misan Rewane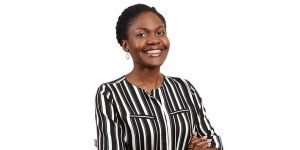 Misane Rewane is the co-founder of West Africa Vocational Education (WAVE): A platform that seek to empower young Africans with relevant employ-ability skills, give them access to employment opportunities and help reinforce their mindset for greatness.
Misane discovered the unemployment gap in West Africa and she is slowly building a bridge that is transforming talents into reliable human capital for businesses. She is my inspiration.
2. Cecilia Ostman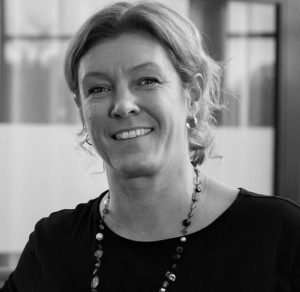 Cecilia Ostman is the co-founder of Njema Helena. Njema Helena is a company that source locally for fabric in Kenya and use them to create modern fashion with an African aesthetic. Njema Helena products are sold on international online retailers like Mor and Matilda, Sapelle, Kuwala, House of Safi Hadi, and in many other boutiques around the World.
The Company has trained many Kenyan tribesmen particularly female workers and empower them with access to employment and other opportunities
3. Stephanie Obi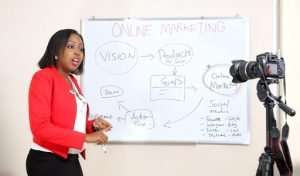 Stephanie Obi is the founder of the marketing blog Stephanieobi.com. I called her the cure that can improve brand online presence. She runs an online business school that equip entrepreneurs, businesses and individual with the needed skills to launch, manage, grow and monetize their businesses. She is my inspiration
4. Njeri Rionge
Njeri Rionge is the founder of the first mass market internet service provider in Africa; the Wanachi online
She ventured into entrepreneurship when she was 19, from selling yogurt in school to clothing business and many other small businesses, Njeri is the complete package and she is my inspiration.
5. Sibongile Sambo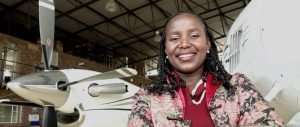 Sibongile Sambo is the founder of the first black female owned aviation company in South Africa, SRS aviation. She decided to go into aviation business after South African Airways denied her employment because of her height. SRS Aviation deals with cargo charter, tourist charter, medical evacuation services, VIP charter, etc
6. Bethlehem Tilahun Alemu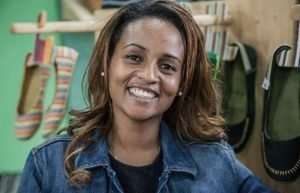 Bethlehem Tilahun Alemu is the founder of Sole Rebels : one of the largest footwear companies in Africa. Sole Rebels create eco-friendly footwear. Her company has created hundred of local jobs in Addis Ababa.
7. Divine Ndhlukula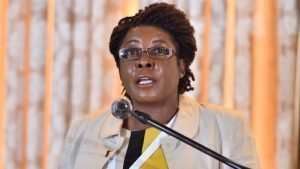 Divine Ndhlukula is the founder of one of the largest security firms in Zimbabwe: SECURICO. She started SECURICO in the late 1990 with just 4 employee, now the company has over 4000 staff