Several African female musicians have established themselves as among the continent's most extraordinary when it comes to quality music. It's encouraging to see how some of these women have overcome obstacles to achieve international fame. When you see some of these female artists perform, you'll notice that they're assertive and aggressive. Here is 7 African Female Musician you should know.
7 African Female Musicians You Should Know
1. Angelique Kidjo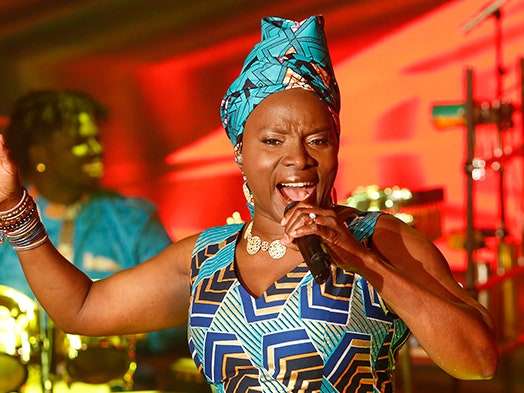 Angélique Kidjo (born July 14, 1960 in Ouidah, Dahomey [now Benin]) is a Beninese popular singer. Angélique Kidjo is a singer-songwriter who is widely regarded as one of the greatest artists in the world today. She is recognized for her unique blending of musical forms and collaborations with globally renowned musicians. She linked the music to traditional Beninese folk songs, analyzing them from the same sociocultural perspective. The Benin-born diva is widely regarded as "Africa's indisputable queen,". It is not just for her beautiful voice, high-energy performances, and proficiency in four languages, but also for her activism. Since 2002, Kidjo has served as a UNICEF Goodwill Ambassador. She is using her platform to raise awareness about critical issues that affect people in numerous African countries. In 2006, she established the Batonga Foundation to support and fund education for young girls in Africa.
2. Yemi Alade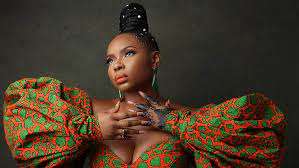 Yemi's music has influenced numerous African countries as well as the rest of the world. She is known as 'Mama Africa' because of her ability to communicate in various African languages, including Igbo, Yoruba, Pidgin, Swahili, and French. On September 23, 2020, she was named a United Nations Development Programm (UNDP) Goodwill Ambassador. As a UNDP Peace Envoy, Yemi Alade will rally support for the Development Goals, focusing on reducing inequality, female empowerment, and creating awareness about climatic change's effects. The Nigerian diva is one of the most prominent Afro-pop female African musicians on the continent, with four albums and numerous singles under her name. She is also the first female African Afro-pop musician to reach 100 million YouTube views.
3. Sinach
Osinachi Kal Okoro Egbu, also known as Sinach, is the mascot of lovely and regal African gospel music. Loveworld  Inc, a faith-based Nigerian musician, composer, and senior praise leader at a worldwide church dominates African Christian music. While serving in music for over fifteen years, Sinach has had the honour of witnessing firsthand the overflowing of the Holy Spirit and tremendous miracles in people's lives. She has received numerous awards, including the coveted LoveWorld Awards for 'Song Writer and Vocalist of the Year.' In 2007, 2008, and 2009, she received prizes for creating praise and worship songs for the chapel. Many of her pieces are sung by many churches and individuals around Africa and the world.
4. Oumou Sangare
Oumou Sangaré (born February 25, 1968, in Bamako, Mali) is a Malian singer and songwriter who is recognized for using wassoulou to promote women's rights. Wassoulou is a type of popular music rooted in rural southern Mali's vocal and instrumental traditions. Sangaré used to go to weddings and parties with her mother, who was a talented singer. She didn't take long to start singing to them herself. Sangaré was already a well-known and influential artist in her hometown when she was in her early teens. Oumou Sangare was appointed Ambassadress of the United Nations Food and Agriculture Organization (FAO)  in a ceremony in Rome in October 2003.  This nomination plays a massive role in Oumou Sangare, who has dedicated her career to eliminating the disparities that millions of Africans, especially women, endure.
5. Victoria Kimani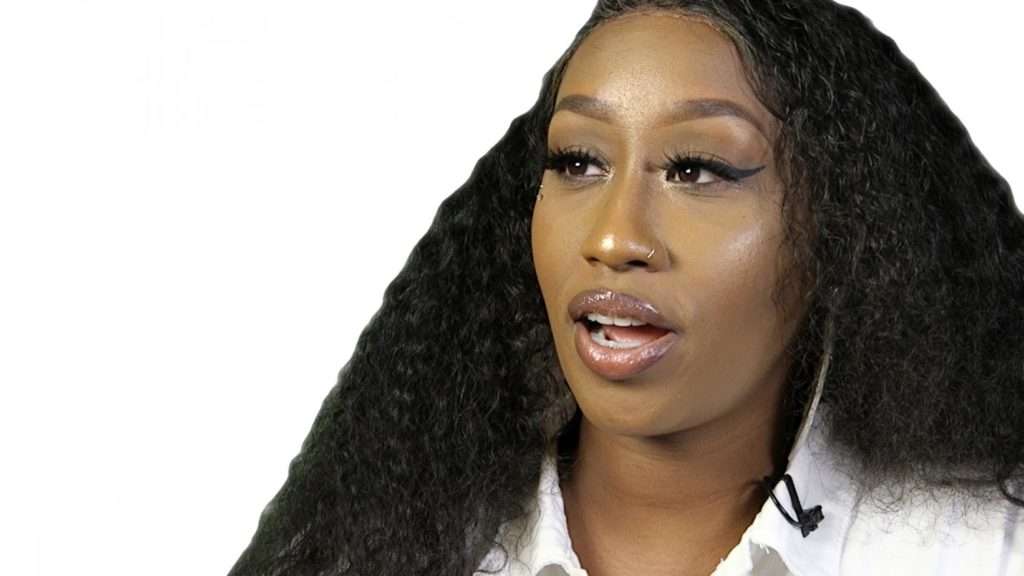 Victoria Kimani was born on July 28, 1985, in Los Angeles, California, United States. She is one of the most sought-after African female influential musicians. She is a Kenyan actor, songwriter, and singer. The well-known artist was once a member of the Chocolate City record company, where she was the label's first female signee. Kimani returned to Kenya soon after to continue her education, but she eventually dropped out to concentrate solely on her music career. Victoria Kimani is one of the many great female musicians who have helped popularize African music worldwide. Her home country of Kenya and the entire Africa continent are proud of her accomplishments.
6. Tiwa Savage
Tiwa Savage is an actress, singer, and a songwriter. She is one of the most influential and charismatic female artists in Africa. Tiwa Savage has earned several honors over the years. Her music is a combination of Afropop, Soul, and R&B, and she is well-known worldwide. In reality, Tiwa has shared the stage alongside artists like Eminem, 50 cents, Robbie Williams, the Black Eyed Peas, and Destiny's Child. Apart from music, she co-hosted the second season of 'Nigerian Idol' alongside.
7. Efya
Efya, whose real name is Jane Awindor, exhibits the beautiful artistic techniques of music, composing, and acting. Efya was born in the Ghanaian city of Kumasi. Her first taste of fame came from her talent show "Stars of the Future." Within their modern music globe, Ghanaian and other African music exemplify a sensual romantic essence. Efya's "Until the Dawn" creates a beautiful atmosphere with its poetic styles. The video epitomizes everything lovely and radiant about black women and their capacity to create incredible music that tells compelling stories. Efya's African origin is reflected in the languages she speaks, her clothing, and her hairstyles. She inspires many Africans by designing clothing, drawing influence from various indigenous hairstyles, and using beads in jewelry, among other things.
Because music unites people from all areas of life, the theme of African female performers has served as a foundation for much of the mainstream pop music heard in Africa today! From heartfelt ballads to upbeat dance music, there's something for everyone. Music from all over this lovely continent has a special place in the hearts of people all around the world.