The Grammy awards is one of the most recognized ceremony around the world, which was mainly created to celebrate excellence and creativity of musical artists worldwide. Every year, awards are given to creators of excellent tunes that have done outstanding jobs in creating lyrics and beats that are pleasing to our ears. Though, it was founded in United States, the Grammy awards has come to grow and expand well enough to appreciate music from all over the world. A tremendous growth from the first one ever held in 1959. At the point of this writing, the sixty fourth Grammy awards has been held to celebrates music from all parts of the world and Africa is not excluded. In this article, we will look at 5 African artists that  have won Grammy awards.
Read: Tems: Top 10 Facts about the First Female Nigerian Afrobeat Singer to Win a Grammy
5 African artists that  have won Grammy
1)  Angélique Kidjo (Benin/4 awards):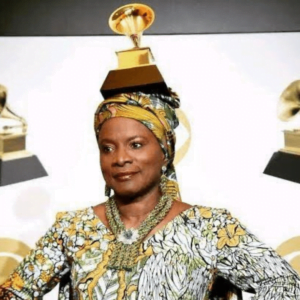 Angélique Kidjo  was born in 1960 and she can be categorized as one of the most versatile musician in recent times. The musical genre she dabbles in cut across Afro Pop, Afro beat, World fusion, reggae etc. She has won four awards from the Grammy among several nominations. She speaks English, French and Yoruba fluently and she has been singing in these languages since she started her music career in 1982. Her Album "Mother Nature" won her the Grammy award for the Global Music Album. An album that talks about Africa struggles both internally and externally in terms of corruption, dishonesty, hate and so on.
2) Ladysmith Black Mambazo (South Africa/5 awards)
Ladysmith Black Mambazo is an all-male singing band/group that sings in indigenous vocal styles called isicathamitya and Mbude. They made the vocal styles popular and in turn becomes their music genre with Acappella. Their song "Shaka Zulu" brought them into the international scene in 1988 and throughout their years of performance they have been nominated and they have won the Grammy award several times. In 2008, they won the Best World Music Album for their "Shaka Zulu Revisited: 30th Anniversary celebration" album. Shaka Zulu is a song itself that preaches to every African about the kind of person they should strive to be, growing up daily with a mindset to be the better version of ourselves
3) The Soweto Gospel Choir (South Africa/2 awards)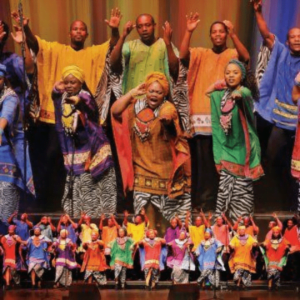 The Soweto Gospel Choir is a musical group of talented vocal-powerhouse singers with over thirty members. The Gospel genre which happens to be one of musical genre not easily recognized and accorded accolades by the normal secular criteria has gotten recognition countless times through them making them to join the list of African artists that have won the Grammy. It was formed in South Africa by David Mulovhedzi and Beverly Bryer, both music directors. They won the Best Traditional World Music Album through their album "African spirit". The Album sings about hope, newness, dreams and will every African have as they carry on in the face of challenges.
4)  Burna Boy (Nigeria/1 award)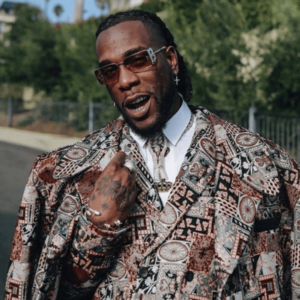 Born in the year 1991, Burna  Boy sings in Afro beats and Afro fusion genre. He has been nominated several times before he finally won the Grammy award for his album "Twice as Tall" in 2021 for Best World Music Album. The Album cut across different aspects of life; from day to day living, to corruption that plagues the continent at large and how he has come to build himself to become better than were he started from, a call he made to everyone of us to see and grow better than who we are.
5)  Black Coffee (South Africa/1 award)
Popularly regarded as a DJ, Nkosinathi Innocent Maphumulo known by his stage name Black Coffee was born in 1976 and deals mainly with classical music with a touch of R&B with Jazz. He won the Grammy award in 2002 for the Best Dance/Electronic Album category.   "Subconsciously" the album talks about things and little fights each of us pass through in our mind when we are going through love, taking decisions, time and youth.
Final Thoughts
Africa is blessed with so many great talents, other African Artists that have won the Grammy awards, includes; Redone (Morocco), Sikiru Adepoju (Nigeria), Sade Adu (Nigeria), Voz D'Amor (Cape Verde), Richard Bona (Cameroon), Timariwen(Mali), Owuor Arunga(Kenya), Tems (Nigeria) etc.